#JetsCamp: Special Teams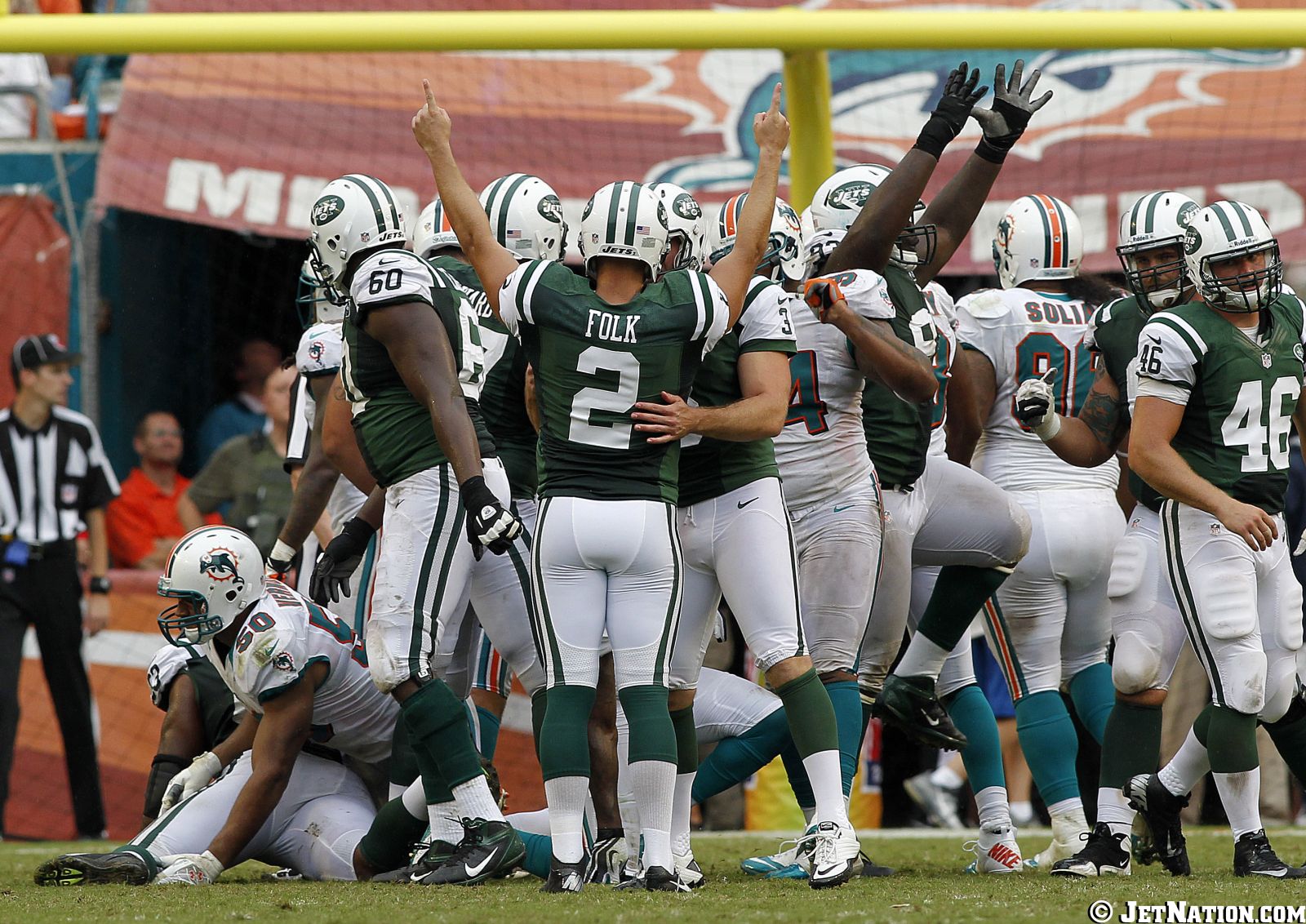 Coach
This unit is coached by Thomas McGaughey (pronounced Mc-GAY-hee). Coach McGaughey is entering his first season with the Jets. He joins the Jets from Louisiana State University, where he coached the special teams. McGaughey takes over for now Washington Redskins special teams coach, Ben Kotwica. Prior to Kotwica having the job in 2013, now retired legendary special teams coach Mike Westhoff spent eleven seasons with the Jets from 2001-2012.
Question Marks
As with any team, roster depth is key to having a quality special teams unit. As a by factor to the Jets roster talent slipping in the past few seasons, so has the production of the special teams unit. We have seen the Jets struggle, at times even very substantially in the return game the past few seasons. Last season (2013-14) marked the first time in several seasons that the Jets failed to net a kick/punt return touchdown. The biggest question mark facing the Jets special teams group, heading into the season is will the return game get back to its old form? Can the likes of Jacoby Ford and Jeremy Kerley give the Jets a much needed punch? Or in contrast, will they leave us reminiscing about the days of Justin Miller, Brad Smith, and Leon Washington?
Strengths
Nick Folk, Nick Folk and well Nick Folk! This offseason the Jets used the franchise tag and then signed Nick Folk to a contract 4-year extension.  Nick made 33 out of 36 field goal attempts last season on his way to what should have been his second pro bowl appearance. He has been clutch and he has been a competitor beating out any competition thrown his way in camp.
Players to Watch
Jalen Saunders, Jeremiah George, and Nick Bellore.
Jalen Saunders is a pocket rocket! At 5-9, 164 lbs. Jalen is an electrifying player, specializing in open field heroics. Due to this specialized skill set the first year rookie makes for a potential quality punt returner.  Hopefully for the Jets, Jalen will be able to take hold of the punt return gig from Jeremy Kerley, keeping the key receiver fresh.
"Undersized" first year rookie linebacker, Jeremiah George was taken by the Jets in the fifth round of the 2014 NFL draft and could instantly play a major role for the team on special teams. George brings toughness and grit, with a nose for the football that should translate well to special teams.
Nick Bellore is one of the better special teams players on the team, possibly even in the entire NFL.  Nick is a player that George can model his game after. With any luck these two players will show fans that John Idzik can improve the roster, even in the later rounds of the draft.
Videos
Aaron Rodgers Injury Fallout & Jets/Bills Recap