Game Recap Home Slider Jet News
Jets Fall in Snoopy Bowl, 35-24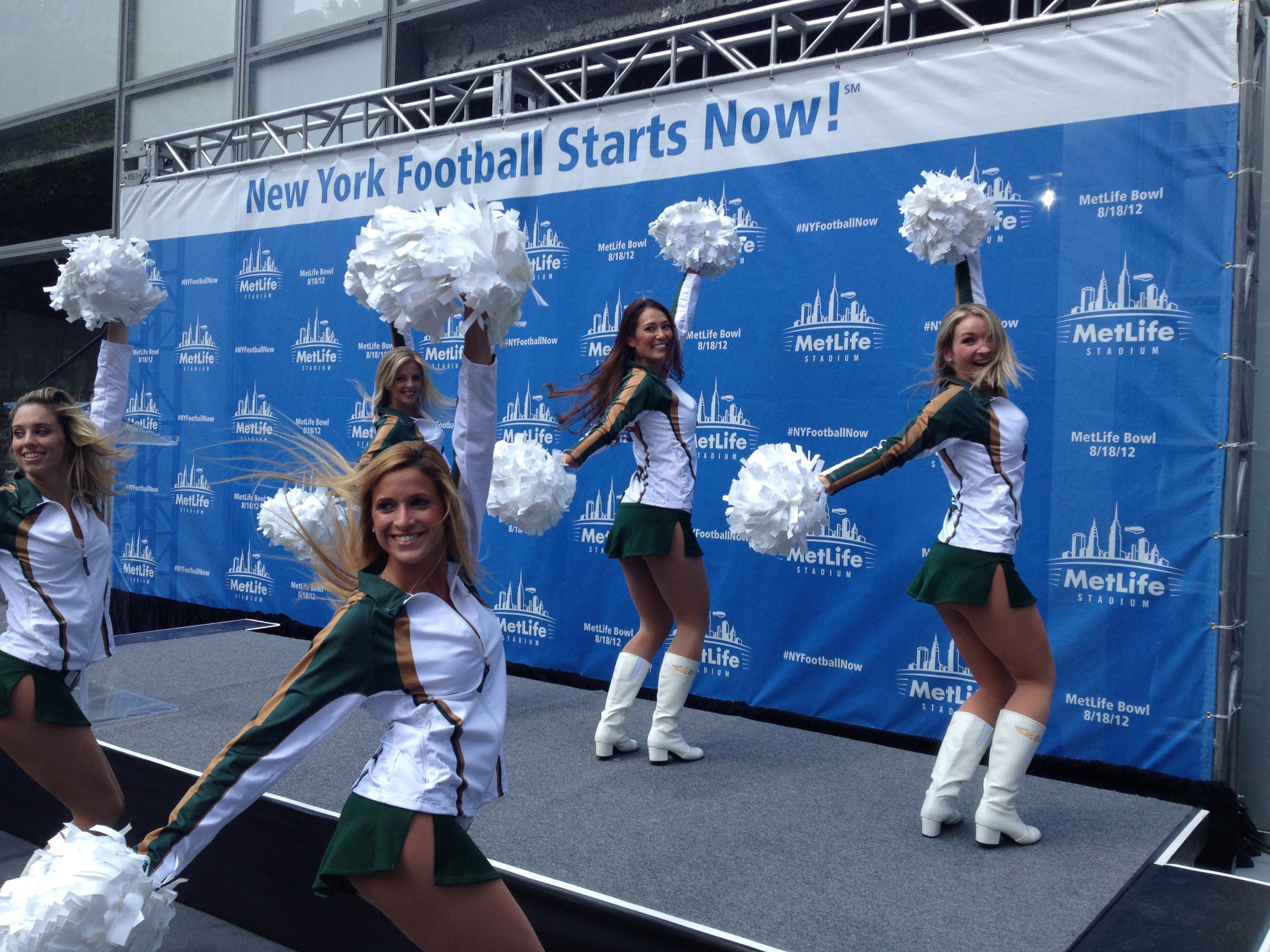 The Jets lost the Snoopy Bowl 35-24 against the Giants tonight, but the result didn't matter, because Jets fans finally got to be excited about the offense.
This was the game everyone was waiting for, as this was the big dress rehearsal for Week 01. Nobody is expecting to see the starters next week against the Eagles.
Jets fans have not had a lot of offensive things to cheer about for a long time now, but for the first time in years, the offense looked balanced and effective. Geno Smith had no interceptions in the first half, and was 9 for 14 for 137 yards and a 120.2 quarterback rating. Chris Johnson and Chris Ivory were a dynamic running team, both looking like they're trying to prove they deserve the top RB slot. Jace Amaro and Eric Decker both looked solid. Zach Sudfeld was around the ball a lot too.
In fact, most of the Jets receivers looked good…except Stephen Hill. At this point, there's no real reason to keep Hill on the roster. Even as a pure depth piece, Greg Salas and Clyde Gates have both played better.
The starting defense was its usual self, the line stuffing people left and right. Quinton Coples also looks like he's reemerging after last season, in which he was hampered by injury and learning a new position. The cornerback situation, while still not ideal, didn't look quite so desperate this week. Darrin Walls showed flashes, just missing an interception. This is an opportunity year for him. He's shown he's capable – far better than perpetual disappointment Kyle Wilson – and with the position so wide open, he's likely to get some quality playing time.
The only injury the Jets suffered was when Antonio Allen left the game with a head injury after colliding with Demario Davis. It didn't look too severe, but it's too early to really tell.
The biggest laugh of the night went to Matt Simms, who was salsa dancing after a touchdown drive. This was good retaliation for one of the Giants receivers doing the "fly boys" move.
One thing was still clear: the Jets desperately need a punter. Ryan Quigley had a whole half where he looked like kicking a ball was his job, and then had back to back 29 yard punts. Truly awful. Nick Folk made his one field goal opportunity.
While this was a preseason game against a poor Giants starting lineup, it's hard not to be excited about the upcoming season. The Jets went 66 yards on 7 plays and scored a touchdown. Rich Cimini tweeted that the drive was by far the best drive of the preseason. The truth is, that was one of the Jets best drives in three years. An offense that sometimes makes it look easy…who isn't thrilled with that?
The Jets wrap up their preseason Thursday against the Eagles in Philadelphia. Kickoff is at 7:00.
Videos
New York Jets OTA Presser Takeaways, Aaron Rodgers' Impact and Summer Delusion