Featured Editorials Home Slider
These Pieces Are Coming Together!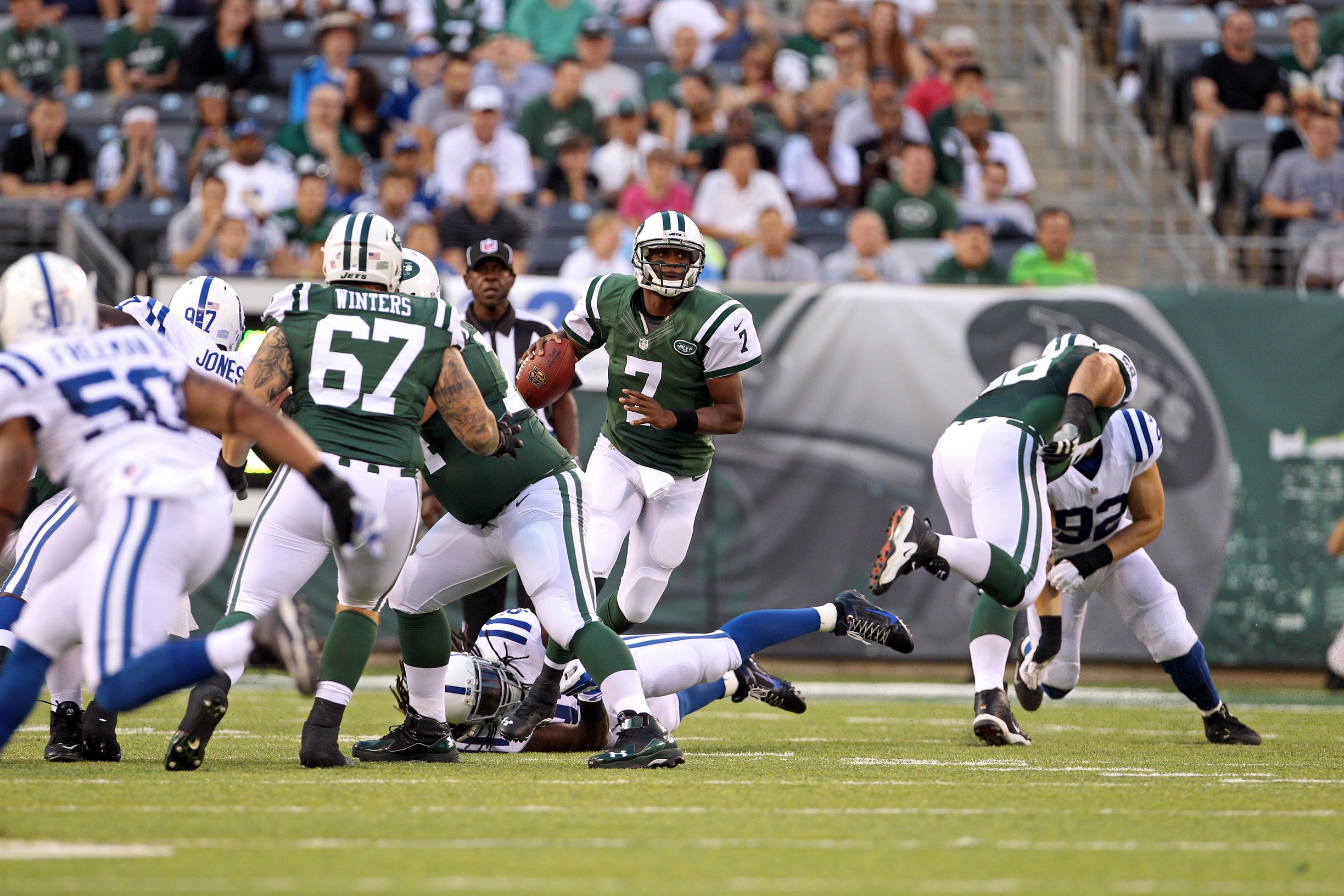 So I have a couple of observations and thoughts about last night's game against the Giants. Last week I thought this team, especially the offense, was stuck in neutral. Well last night they seemed to have found a way to shift to a higher gear. First round pick Calvin Pryor got his first start and didn't disappoint. He continues to impress and appear to be the real deal with his hitting and speed. Any Safety that can ring your bell will make anyone think twice about going over the middle but Pryor also has great speed. He is able to help out in running situations to cut off the edge on running backs which only improves this stout defense. If Pryor continues to learn and play like this I see many Pro Bowls in his future.
For the rest of the defense, it was somewhat of a mixed bag. I like Kyle Wilson but he has never developed as I hoped he would either in the secondary or on special teams. He continues to commit penalties mostly of the 15 yard type that will kill the defense in real games. I still remember the 2011 game against the Eagles when Jason Babin wreaked havoc on the Jets. I was impressed with him then and last night we saw the possibilities he brings to Gang Green. He's a great change of pace on that defensive line. Quinton Coples showed more flashes of what he can bring to this defense with his speed as well. Now if he can put it all together.
On offense our second round pick, Jace Amaro also played impressively. I love Tight Ends that can block of course but can also catch the ball on the run and move the sticks as we saw on that pass across the middle for 15 yards. Amaro seems comfortable being asked to do that. He is a big target for Geno Smith to hit and each week I watch him he plays with more confidence as he settles into this offense. He a big man, he just doesn't go to the ground, defenders will need to wrap him up and gang tackle him. The idea of a Tight End able to stretch the field and move defenders around as well as giving Geno Smith another true target has me excited.
I still have my concerns for our quarterback though. Yes, he has a slingshot for an arm. Yes, he has great speed. We saw both of those attributes last night on passes to Decker, dump offs to Chris Ivory or scrambles out of the pocket and Smith did go 9/14 for 137 yards with a touchdown. All of this was very impressive. My concern for Smith continues to be his "happy feet". He still doesn't seem as comfortable as I would like at this point in his career. In the first quarter Smith ran into his own lineman as the pocket started to collapse. He badly missed Eric Decker on a pass where there was some pressure as well. I would like to see Smith trust his line a little more and have the confidence to stay in the pocket, work his progressions and let this offense run.
The running game continues to impress as well and is our strongest piece to this offense with the monster core we call Chris Johnson, Chris Ivory and Bilal Powell. Johnson continues to regain his old form and has such a burst of speed on the field it is fun to watch. His runs in the first quarter were fantastic and will make any Jet fan stand up and cheer. Ivory is the other side of the coin, he is a flat out battering ram and it is a treat to watch. His style is typical smash mouth football. It gives the Jets a great change of pace from the speed of Johnson to now making tired defenders have to go up against Ivory or even Powell when he is in there.
We saw a great deal of positives last night and which has me very excited for our season opener against the Raiders. This team continues to come together and these rookies will play key roles this year in our offense and defense I believe. Now the starters can rest up and get ready for what I anticipate will be an exciting opening game of the season. Is it September 7th yet?
Videos
New York Jets OTA Presser Takeaways, Aaron Rodgers' Impact and Summer Delusion