Game Recap Home Slider Jet News
Jets Crushed By Eagles in Preseason Finale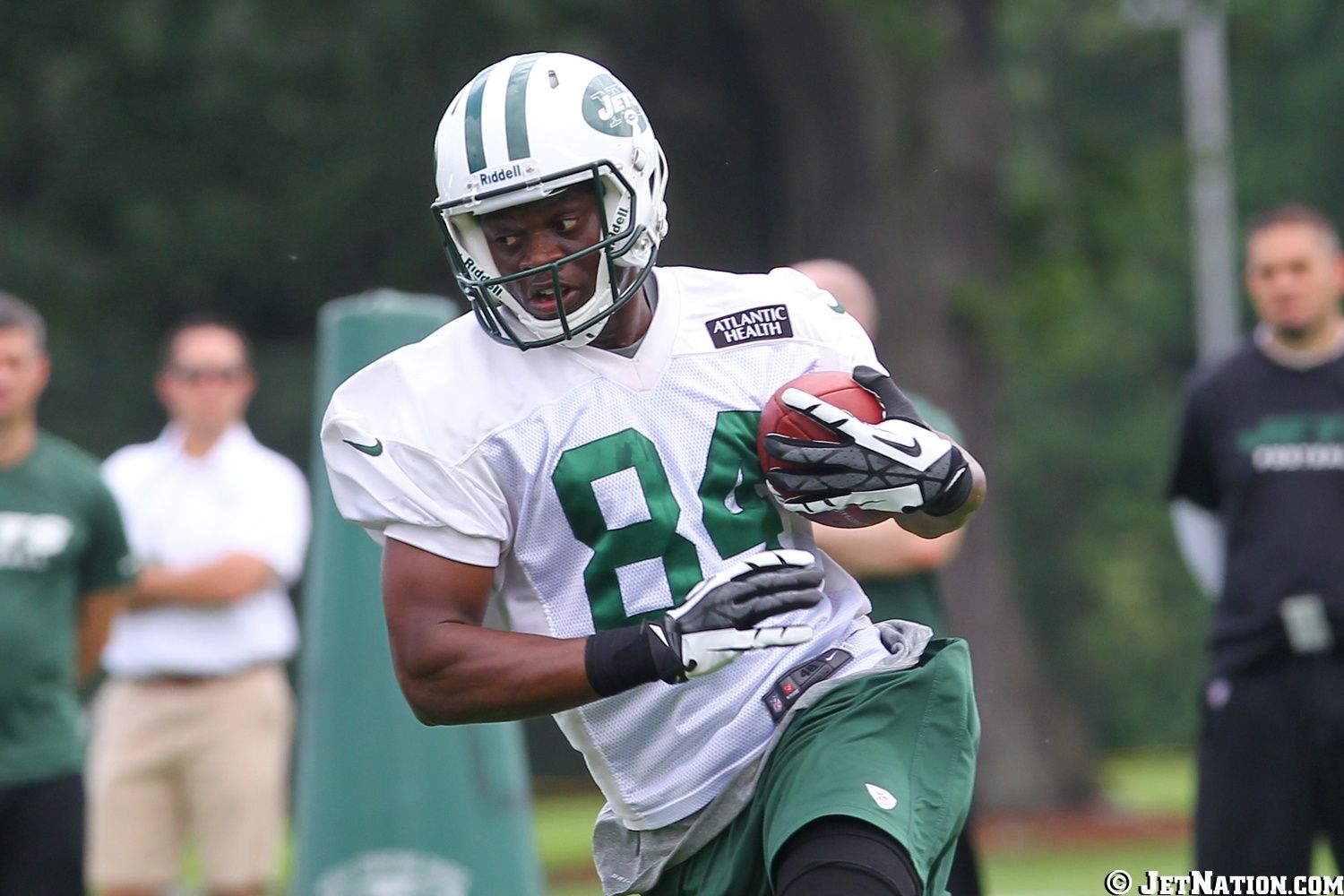 The Jets scrubs were crushed by the Eagles scrubs 37-7 Thursday night. It's a meaningless game, but the stats weren't good. The Eagles put up nearly 600 yards, almost half of which were on the ground. Clyde Gates caught the Jets lone touchdown, thrown by Tajh Boyd.
As everyone knows, the preseason finale was the final audition for marginal players who are on the verge of making the team or the practice squad. The Jets have 22 players to cut by Saturday, when the rosters have to be down to 53 players.
Rex Ryan sent Michael Vick out for the first snap against his former team; Vick spent his previous five seasons in Philadelphia. He was received warmly by the crowd and left the game after the one snap. Matt Simms took over afterward. Simms didn't have an impressive game. Neither did Boyd, who played in the second half.
The Jets looked like they have some real depth on the lines, and running backs Alex Green and Daryl Richardson looked like strong runners, although Green fumbled the ball. It was against second and third stringers, but is Richardson worthy of a roster spot over a guy like Bilal Powell? Hard to say.
Rontez Miles made a name for himself with ten tackles. If there's a shot for a roster spot, he made a good case – he was all over the field. Jeremiah George looks like he could be a solid player in a couple of seasons. He had seven tacks, two for a loss.
Ellis Lankster had a rough game but a decent preseason otherwise. Darrin Walls didn't play tonight, which was a sign he will probably make the team. With Dee Milliner still out with the high ankle sprain and Dexter McDougal done for the year with a torn ACL, Walls has a pretty good chance to be pretty high on the depth chart.
As Stephen Hill attempted to prove himself worthy of a place on the roster, he dropped another pass that was in his hands and had only one reception for 13 yards. He was in the spotlight more than other players because people were expecting great leaps forward, but at this point it's hard to justify keeping him on the roster. He's entering his third season, and he still can't catch the ball. Greg Salas and Clyde Gates have made stronger cases for a roster spot this preseason, and Hill's inability to develop is another indictment against Mike Tannenbaum and his inability to both evaluate talent and hire people who evaluate talent.
Final roster cuts will be made by 4:00 PM this Saturday, August 30th. The Jets season opener is at MetLife Stadium on September 7th. Kickoff is at 1:00 PM.
Videos
New York Jets OTA Presser Takeaways, Aaron Rodgers' Impact and Summer Delusion