Fantasy Football Fantasy Sports Home Slider
Fantasy Football Top 150; Other Drafting Nuggets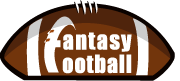 Hello All,
Here is my final top 150.  You can view the list and see who I like more than others but I wanted to call out a few players who I will be passing on and some I will target in my drafts;
Montee Ball- I will take in at the end of 1st rounds over many of the receivers, he is healthy and in best offense for a RB.
The top QB's-  I will be avoiding Brees, Rodgers, and Manning as the QB position is too deep with other not so much to go with older QB's in the 2nd round.
Arian Foster-  John McClain the best guy for Texans is expecting a huge year, he has little competition and if you can get him at end of 2nd he could be a bargain.
Doug Martin- With the injury to Charles Sims, he has it all to himself, love him in the 3rd.
Toby Gerhart-  In a weak RB field he has the talent and opportunity to bring back RB1 value.
Zac Stacy-  Color me concerned with the weak and injured OL, backup Qb and the emerging Bennie Cunningham,, I see a RRBC.
Rob Gronkowski- He has had zero contact in preseason but with his upside and dominance, I would only take a chance in the 4th round.
Torrey Smith- This is the year he explodes and is in a perfect spot in the Kubiak offense.
Ben Tate-  With the limited QB and genius of Shanahan running game, if he can stay healthy, will be a great RB2.
C.J. Spiller- I have not heard one good thing about his possible usage and would not touch him before the 5th round.
Bishop Sankey- An average talent who had a chance at Rb1 but beaten out by Shonn Greene.
Trent Richardson-  You could not look worse, no look until the 8th round.
Carlos Hyde- He is my favorite rookie, perfect stash and wait in 8th-9th round with huge upside.
Mid Tier Qb's-  I am waiting on a QB and midway through will pick my favorite from Brady, Kap, Ryan, Romo or Foles, all are very close.
Please see the Top 150 below and please feel free to ask any questions in our forums or
Twitter
.
rank
new rank
Player
Bye
Pos. Rank
1
1
LeSean McCoy, PHI
7
RB1
2
2
Jamaal Charles, KC
6
RB2
3
3
Matt Forte, CHI
9
RB3
4
4
Adrian Peterson, MIN
10
RB4
6
5
Eddie Lacy, GB
9
RB5
5
6
Jimmy Graham, NO
6
TE1
7
7
Dez Bryant, DAL
11
WR1
18
8
Montee Ball, DEN
4
RB6
10
9
Calvin Johnson, DET
9
WR2
14
10
Demaryius Thomas, DEN
4
WR3
17
11
Marshawn Lynch, SEA
4
RB7
11
12
Brandon Marshall, CHI
9
WR4
9
13
DeMarco Murray, DAL
11
RB8
19
14
Jordy Nelson, GB
9
WR5
21
15
Julio Jones, ATL
9
WR6
23
16
Alshon Jeffery, CHI
9
WR7
17
A.J. Green
4
WR8
16
18
Drew Brees, NO
6
QB1
24
19
Antonio Brown, PIT
12
WR9
15
20
Arian Foster, HOU
10
RB9
13
21
Aaron Rodgers, GB
9
QB2
33
22
Doug Martin, TB
7
RB10
28
23
Alfred Morris, WAS
10
RB11
8
24
Le'Veon Bell, PIT
12
RB12
29
25
Julius Thomas, DEN
4
TE2
12
26
Peyton Manning, DEN
4
QB3
20
27
Giovani Bernard, CIN
4
RB13
35
28
Toby Gerhart, JAC
11
RB14
26
29
Vincent Jackson, TB
7
WR10
31
30
Roddy White, ATL
9
WR11
36
31
Andre Ellington, ARI
4
RB15
37
32
Keenan Allen, SD
10
WR12
27
33
Zac Stacy, STL
4
RB16
25
34
Randall Cobb, GB
9
WR13
32
35
Victor Cruz, NYG
8
WR14
30
36
Rob Gronkowski, NE
10
TE3
39
37
Andre Johnson, HOU
10
WR15
47
38
Michael Floyd, ARI
4
WR16
44
39
Frank Gore, SF
8
RB17
40
40
Pierre Garcon, WAS
10
WR17
49
41
Torrey Smith, BAL
11
WR18
34
42
Ben Tate, CLE
4
RB18
45
43
C.J. Spiller, BUF
9
RB19
51
44
Shane Vereen, NE
10
RB20
43
45
Michael Crabtree, SF
8
WR19
53
46
Matthew Stafford, DET
9
QB4
41
47
Reggie Bush, DET
9
RB21
48
48
Cordarrelle Patterson, MIN
10
WR20
56
49
Joique Bell, DET
9
RB22
38
50
Ryan Mathews, SD
10
RB23
63
51
Marques Colston, NO
6
WR21
59
52
Rashad Jennings, NYG
8
RB24
58
53
Larry Fitzgerald, ARI
4
WR22
73
54
DeSean Jackson, WAS
10
WR23
54
55
Chris Johnson, NYJ
11
RB25
62
56
Bernard Pierce, BAL
11
RB26
64
57
Jeremy Maclin, PHI
7
WR24
55
58
Wes Welker, DEN
4
WR25
52
59
Pierre Thomas, NO
6
RB27
66
60
Emmanuel Sanders, DEN
4
WR26
69
61
Percy Harvin, SEA
4
WR27
77
62
Ray Rice, BAL
11
RB28
82
63
Kendall Wright, TEN
9
WR28
117
64
Fred Jackson, BUF
9
RB29
71
65
Golden Tate, DET
9
WR29
84
66
Reggie Wayne, IND
10
WR30
42
67
Bishop Sankey, TEN
9
RB30
60
68
Steven Jackson, ATL
9
RB31
74
69
Maurice Jones-Drew, OAK
5
RB32
46
70
Andrew Luck, IND
10
QB5
86
71
Stevan Ridley, NE
10
RB33
68
72
Matt Ryan, ATL
9
QB6
76
73
Terrance Williams, DAL
11
WR31
112
74
Tom Brady, NE
10
QB7
72
75
Lamar Miller, MIA
5
RB34
65
76
Eric Decker, NYJ
11
WR32
78
77
Nick Foles, PHI
7
QB8
50
78
Trent Richardson, IND
10
RB35
57
79
Jordan Cameron, CLE
4
TE4
79
80
T.Y. Hilton, IND
10
WR33
85
81
Jordan Reed, WAS
10
TE5
80
82
Terrance West, CLE
4
RB36
93
83
Rueben Randle, NYG
8
WR34
132
84
Carlos Hyde, SF
8
RB37
81
85
Mike Wallace, MIA
5
WR35
75
86
Jeremy Hill, CIN
4
RB38
122
87
Shonn Greene, TEN
9
RB39
97
88
Colin Kaepernick, SF
8
QB9
67
89
Vernon Davis, SF
8
TE6
90
90
Tony Romo, DAL
11
QB10
124
91
Mark Ingram, NO
6
RB40
94
92
Jay Cutler, CHI
9
QB11
61
93
Cam Newton, CAR
12
QB12
103
94
Darren Sproles, PHI
7
RB41
120
95
Knowshon Moreno, MIA
5
RB42
127
96
Benjamin, Kelvin , CAR
12
WR36
116
97
Dennis Pitta, BAL
11
TE7
99
98
Kyle Rudolph, MIN
10
TE8
87
99
Jonathan Stewart, CAR
12
RB43
98
100
Greg Olsen, CAR
12
TE9
119
101
Justin Hunter, TEN
9
WR37
96
102
Cecil Shorts, JAC
11
WR38
70
103
Robert Griffin III, WAS
10
QB13
147
104
Andre Williams, NYG
8
RB44
105
105
Russell Wilson, SEA
4
QB14
114
106
Ben Roethlisberger, PIT
12
QB15
106
107
Anquan Boldin, SF
8
WR39
100
108
Julian Edelman, NE
10
WR40
148
109
Brandin Cooks, NO
6
WR41
101
110
DeAndre Hopkins, HOU
10
WR42
83
111
Jason Witten, DAL
11
TE10
110
112
Jarrett Boykin, GB
9
WR43
113
113
Dwayne Bowe, KC
6
WR44
128
114
Zac Ertz, Phi
7
TE11
163
115
Miles Austin, Cle
4
WR45
88
116
Hakeem Nicks, IND
10
WR46
131
117
LeGarrette Blount, PIT
12
RB45
109
118
Darren McFadden, OAK
5
RB46
130
119
Philip Rivers, SD
10
QB16
111
120
Devonta Freeman, ATL
9
RB47
95
121
Chris Ivory, NYJ
11
RB48
107
122
DeAngelo Williams, CAR
12
RB49
108
123
Sammy Watkins, BUF
9
WR47
89
124
Danny Amendola, NE
10
WR48
125
Ahmad Bradshaw , IND
10
RB50
102
126
James Jones, OAK
5
WR49
92
127
Christine Michael, SEA
4
RB51
121
128
Knile Davis, KC
6
RB52
123
129
Roy Helu, WAS
10
RB53
104
130
James Starks, GB
9
RB54
115
131
Khiry Robinson, NO
6
RB55
126
132
Greg Jennings, MIN
10
WR50
129
133
Riley Cooper, PHI
7
WR51
133
134
Mike Evans, TB
7
WR52
134
135
Danny Woodhead, SD
10
RB56
135
136
Markus Wheaton, PIT
12
WR53
136
137
Jerick McKinnon, MIN
10
RB57
154
138
Ronnie Hillman, DEN
4
RB58
137
139
Kenny Stills, NO
6
WR54
125
140
Jon Grimes, HOU
10
RB59
139
141
Jon Dwyer, ARI
4
RB60
140
142
Kenny Britt, STL
4
WR55
143
Markus Wheaton, PIT
12
WR56
144
Jerricho Cotchery
12
WR57
142
145
Jordan Todman, JAC
11
RB61
146
James White, NE
10
RB62
143
147
Ka'Deem Carey, CHI
9
RB63
145
148
Steve Smith, BAL
11
WR58
146
149
Ladarious Green, SD
10
TE12
118
150
Bennie Cunningham, STL
4
RB64
Videos
Aaron Rodgers Injury Fallout & Jets/Bills Recap