Featured Editorials Home Slider
Plenty Still To Work On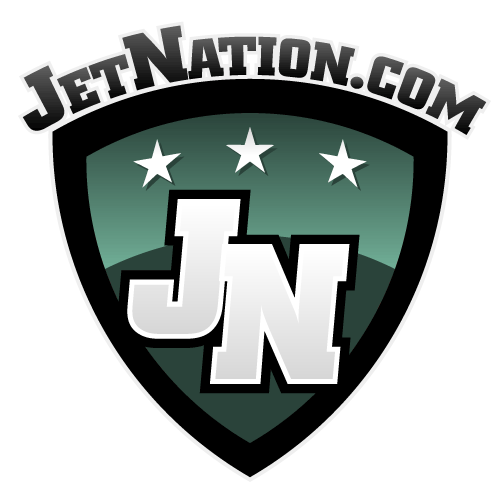 Well the first game of the season is over and the Jets are tied for first place in the division. Hey, I might as well find the bright side in this situation. So with that said let's talk
about the good from yesterday. Anybody, anybody? Seriously, how can you not like the running game and this three headed battering ram. Chris Johnson continues to impress and boy can he accelerate off of those screen passes. Chris Ivory, what is there to say? He is so beefy at the line and when he breaks through has some speed as we saw to take it to the house. Our
defense also played well for the most part. How about that Coples hit, that was SportsCenter worthy. Calvin Pryor continues to impress as well and was just off on an interception that he
probably would have taken in for six. Antonio Allen is just plain physical and that will go a long way in helping this secondary.
Now for the not so good. I hope we can chalk this all up to the first game of the season and the starters still getting into a rhythm. On the first drive of the game there were 3 penalties
on the offensive line. That's unacceptable and the quickest way to kill any drive. Penalties continued to hinder the Jets all day. Willie Colon was collecting penalties it seemed and Eric
Decker cost the team a first down on his holding penalty. For a young quarterback and a developing offense these penalties will come back to hurt this team if they don't get a handle on
them now. Geno Smith did do some good things yesterday but I still can't buy off on him yet. He still had two turnovers. One, the interception to Woodson was a nice play but he was baited into making it and has to be smarter. As for his scramble inside the 5 where he fumbled the ball, he has to be much more aware of what's at stake. His team was about to score or at worst get 3 points. His lack of ball security and sliding cost his team points. This was against a bad team. Next week the Jets start a string of games against NFL teams with Pro-Bowl quarterbacks such as Aaron Rodgers and Matthew Stafford. The play from yesterday will not get the job done against these teams.
Another take from yesterday is how about the AFC East? Three teams won and the only loser was New England. Now the Patriots will be there in the end but the Bills were impressive
against the Bears and the Dolphins wore out the Patriots in the second half. These teams could be tougher than expected as well. This team needs to play smarter on offense watching the penalties and not turning the ball over. What do you think?
Videos
Aaron Rodgers Injury Fallout & Jets/Bills Recap