Featured Editorials Home Slider
The Wheels Have Come Off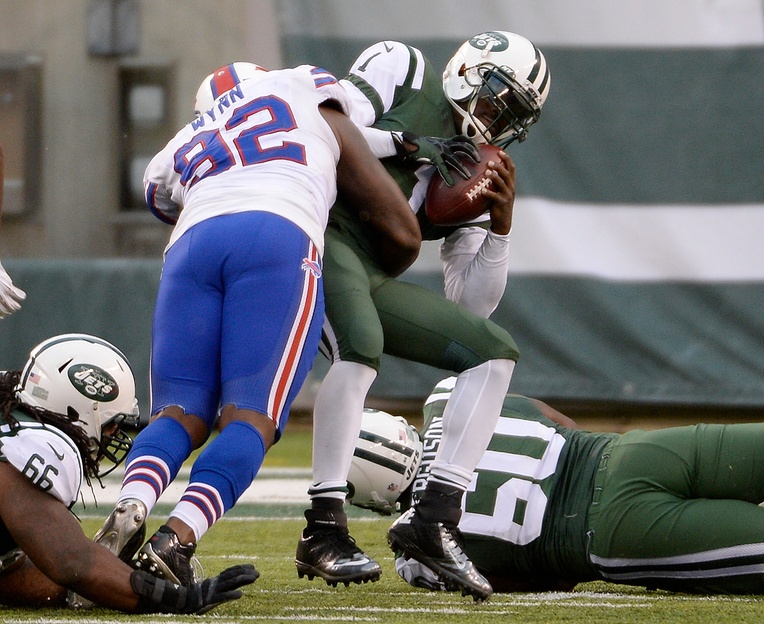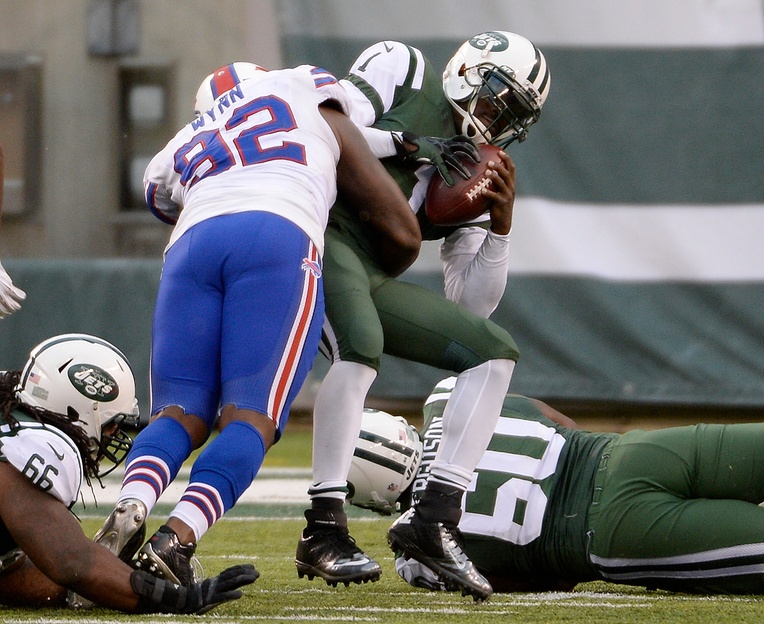 I have been told that I can be a little negative when it comes to the Jets. Well after supporting this team for 30 years I believe I have earned the right for both optimism and pessimism. Yesterday was a day for pessimism and yes it gets frustrating. I get tired of hearing the post game interviews when Rex says "I have no idea why we're not playing better." Well you're the Head coach Rex, shouldn't you have an idea? Isn't that your job?
Geno Smith had 4 drives for 7 total yards, zero first downs and three turnovers. When the merciful change to Michael Vick took place it did produce early. He helped the team climb back into the game with 17 points in his first 5 drives for 198 yards on 13 first downs. Yet Rex Ryan still says he believes Geno Smith is going to be a really good quarterback in this league. On what basis is he making that statement? Geno Smith says he has a lot of work to do. Really, that's what he tells us? My dog knows that. The passing game has become a mockery and everyone knows it. Secondary's don't respect the pass and cheat up on Smith because they know he won't pass deep and panics in the pocket too much. All of the pre-game pundits say it. Rich Gannon, during yesterday's broadcast was amazed at how bad they were.
This team had 10 days to prepare for a Buffalo Bills team that had their issues and was working with a backup quarterback of their own. The jets are now 1-7 for the first time since 1996 and we all know how that year went! For those of you a little too young the Jets went 1-15 under Rich Kotite. At least sweeping changes were made as a result of that season. Six turnovers yesterday is not a winning formula for any team even in a Pop Warner league.
This team has a -15 turnover margin which leads the NFL. The record is -30 (1965 Steelers) so with half a season to go this team may have something to shoot for. This team looked so undisciplined with 6 turnovers and 2 other recovered fumbles and not one takeaway!
Rex Ryan has done his best with this secondary but teams have caught on and are starting to just have their way with us. I am sure Mike Vick was more prepared yesterday than in San Diego but the fumbles which have always been a part of his game and subsequent turnovers are embarrassing.
The Idzik mid-year news conference this week should be enlightening. We probably won't find out anything new or of much substance. I understand that the personnel game is a tough one. Our offensive line is in shambles and we have no secondary but this administration did bring in Chris Ivory, Sheldon Richardson, Eric Decker and now Percy Harvin.
Time is running out on Rex Ryan. Either he doesn't see what everyone else sees or he has just convinced himself it will get better. Eric Decker says this team is good and still has a shot at the playoffs. Now that's a man with confidence. What do you think?
Videos
NY Jets Phase 3 OTAs, Expectations and a Minor Calf Tweak with Greg Renoff