Wilkerson: We Have A Lack Of Focus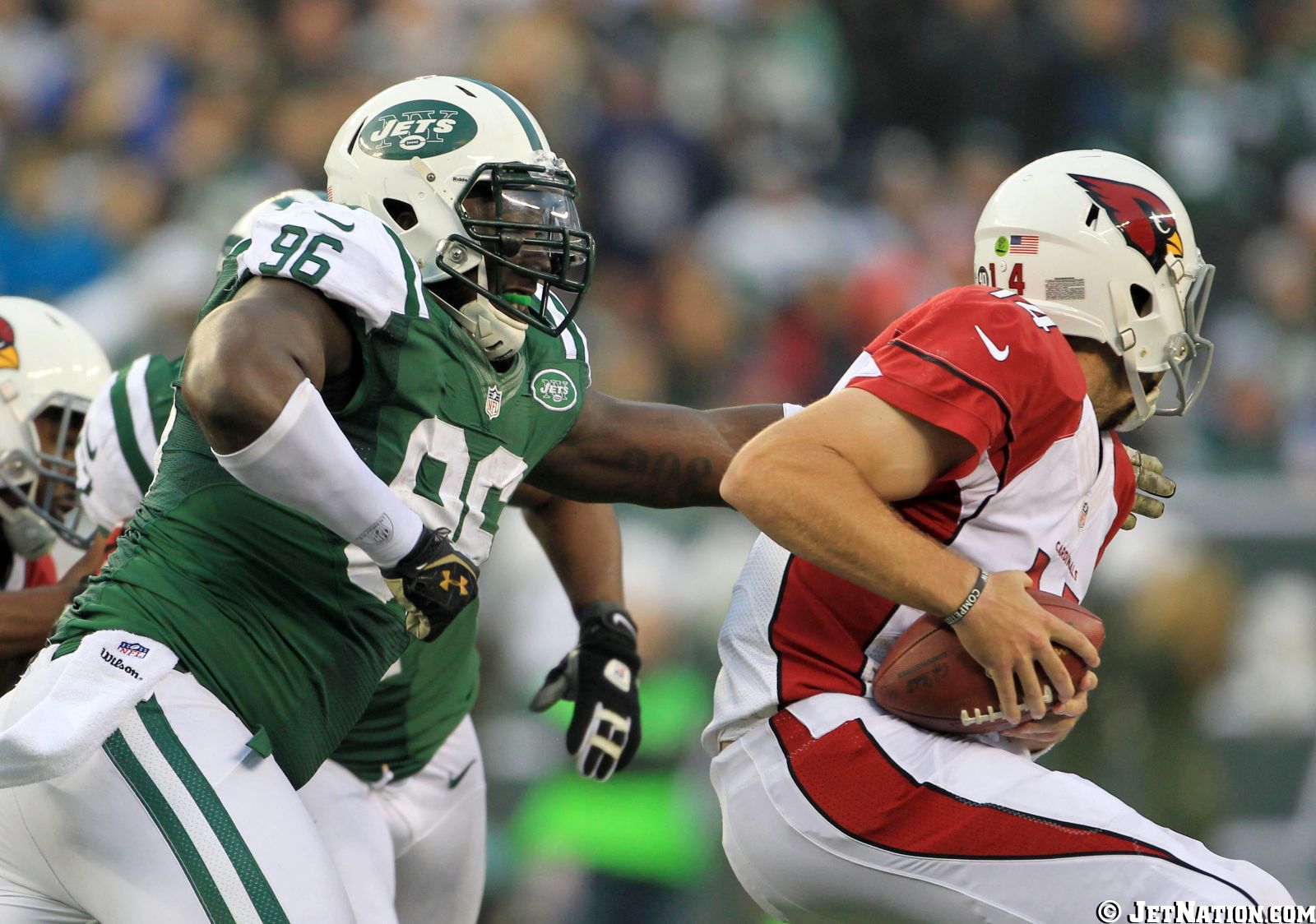 Last Friday Joe Blewett (co-host of JetNation Radio) had an opportunity to interview Muhammad Wilkerson. Thank you to the NY Jets PR Department. The transcript appears below and you can go here and click play to listen to the audio.
Joe Blewett: Hey Mo, Joe Blewett from Jetnation.com. Numerous people expected the jets to have a 10-6, 9-7 type of season. What would you say is the main factor for the 1-7 so far?
Wilkerson: We have a lack of focus, lack of communication, self inflicted wounds like penatlies and turnovers. That's why our record is what it is. If we get those things corrected we will start getting wins.
Joe Blewett: Even though you seem like more of a laid-back, quiet type of guy, do you see yourself stepping up, being more of a leader in the locker room, especially with your team being one of the youngest in the NFL?
Wilkerson: I mean, I really don't talk much. But when I do, my teammates respect me and listen to me. But there are multiple older guys who are also leaders. So it's not just one person that people look towards to speak, to show some type of leadership. There are multiple people in this locker room.
Joe Blewett: When you were at Linden High School, could you ever image yourself making it to the NFL? And what is it like to be the cornerstone piece to a franchise like the Jets?
Wilkerson: In high school, I had a dream of playing in the NFL. Being here now is a dream come true, the position I'm in now… I'm honored and blessed to be here. Im going to keep working hard each and every day and try to better myself as a player and as a person off the field.
Joe Blewett: You are a part of one of the best defensive lines in football, along side of Damon Harrison and Sheldon Richardson. What is it like being a part of that and coming to work everyday with those guys?
Wilkerson: It's great; in the d-line room we are very tight and close. We compete against each other as well and then when we are out on the field we unleash everything on our opponent together. I'm glad I have those guys in the room with me and we are all young and I'm looking forward to playing great ball with them for years to come.
Joe Blewett: Could you talk about some of your favorite things about being an NFL superstar, as well as some of the negative things that come along with it?
Wilkerson: As far as being positive, it's great to be in my shoes. I can give back to the community. I'm always involved with the community. I love to give back and help people who need a little extra help. As far as negative things, people have their own views and  their opinions. In my shoes, I can't let that affect me.
Joe Blewett: It seems like after your seventh straight loss, your team is starting to lose a little bit of fire. With Rex announcing Vick will start against the Chiefs, has that provided any type of spark in the locker room or on the practice field?
Wilkerson: You know, myself and my teammates can control what we can control. As far as Rex naming Vick the starter, we are behind whoever is the starter. Hopefully Vick can come in and give us a spark and we will go from there.
Joe Blewett: Quinton Coples came out to a slow start this season but had a good game against the Bills with five solo tackles and one and half sacks. Do you feel that the switch from DE to outside linebacker has slowed his growth at all, and what have you personally seen from him?
Wilkerson: Quinton is a big and athletic guy who is strong and fast. So we can line him up and do different things with him, and thats what so great for him being here with Rex and being in this defense. The switch is no problem for him and he is going to do what he has to do to help out this team win. Im pretty sure he is going to build off that game and keep making plays.
You can continue the conversation and comment on this in our New York Jets forum.
Videos
NY Jets Phase 3 OTAs, Expectations and a Minor Calf Tweak with Greg Renoff