Featured Editorials Home Slider
Last Night's Game, Not Much To Be Thankful For!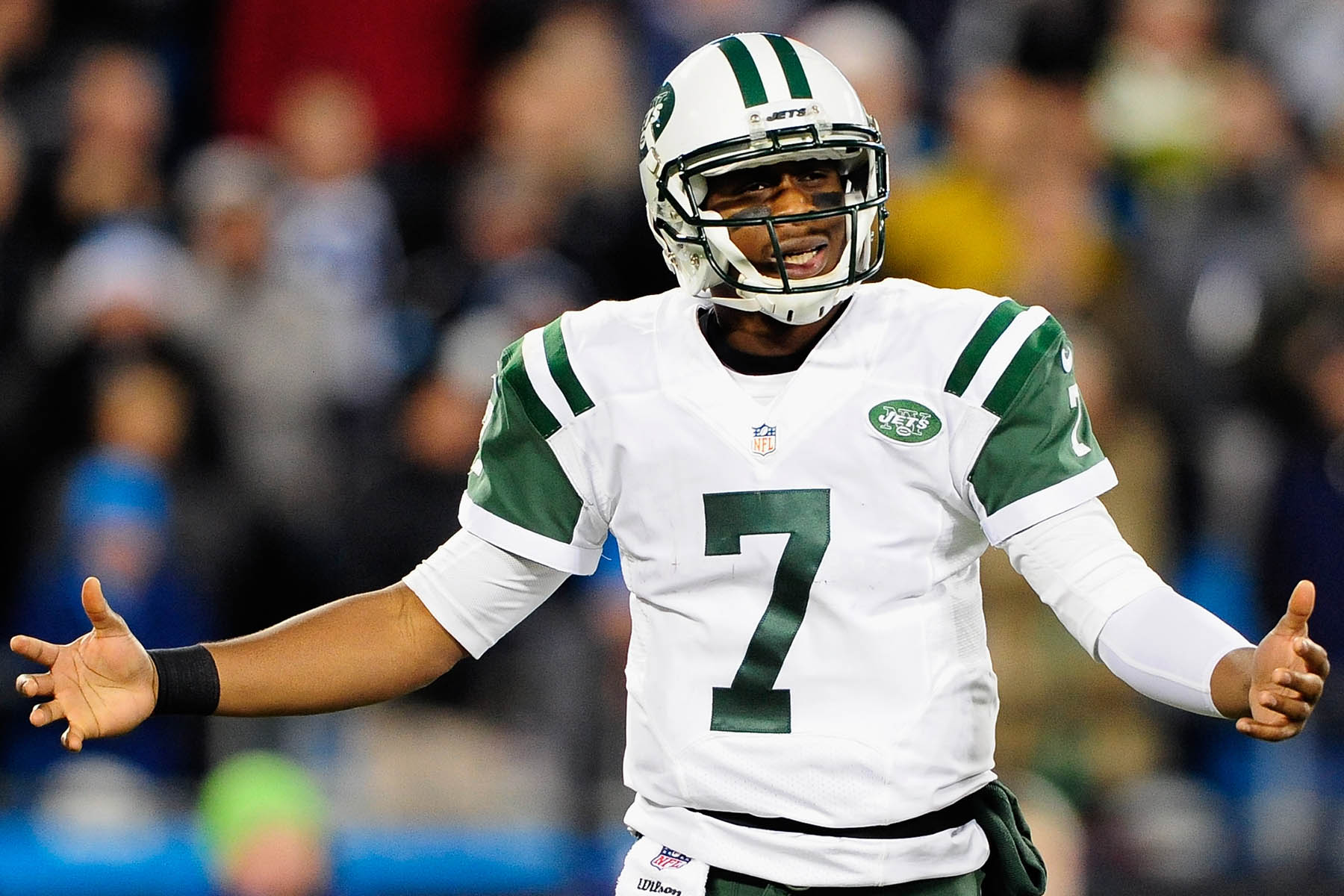 By Kenneth Alcott
"Embarrassing, humiliated and lackluster", these are not my words to describe the Jets performance last night but the words of ESPN, NFL Network and other media outlets. The Jets had two options going into last night's game. Build on their performance from the Steelers game two weeks ago or regress and mail the rest of the season in. They chose the latter by showing no heart. The team appeared to me to just give up. That's bad news for Rex Ryan. As I have said before, Ryan is a fantastic defensive minded coach and nobody can take that away from him. But I have gotten tired of hearing week after week how they came up short or didn't play as well as he hoped. His bravado worked when the team could back it up but that hasn't been the case for a few seasons now. Giving the same excuse week after week is truly the definition of Jets insanity.
This game was a total meltdown from the offense, defense and special teams. The Jets displayed how poorly prepared they were for this game on offense at the end of the second quarter with a delay of game penalty followed immediately by a time out. Many of us may be fired for showing such lack of preparation to do our jobs and this will most likely be the outcome for this coaching staff as well.
Other observations from last night have to include Kyle Wilson. I wanted him to succeed but I believe his time is over as a Jet. I think that is obvious. Of course in the second half the Jets received their weekly 12 men on the field penalty.
The most ironic thing to happen last night was in the second half. Geno Smith and EJ Manuel, both high draft picks that were supposed to carry their teams to the next level were put in to replace the starters. The starters Vick and Orton had replaced these once highly touted quarterbacks because of poor play earlier in the season. The time has come to just let Geno Smith finish the season out for better or worse just to give him enough reps to make a decision on the future of our quarterback position. All we can watch for now is the position battles both on the field and off the field to see how high this team will draft next spring.
Videos
New York Jets OTA Presser Takeaways, Aaron Rodgers' Impact and Summer Delusion