Featured Editorials Home Slider
Tis the Season of Hope, Unless You're A Jets Fan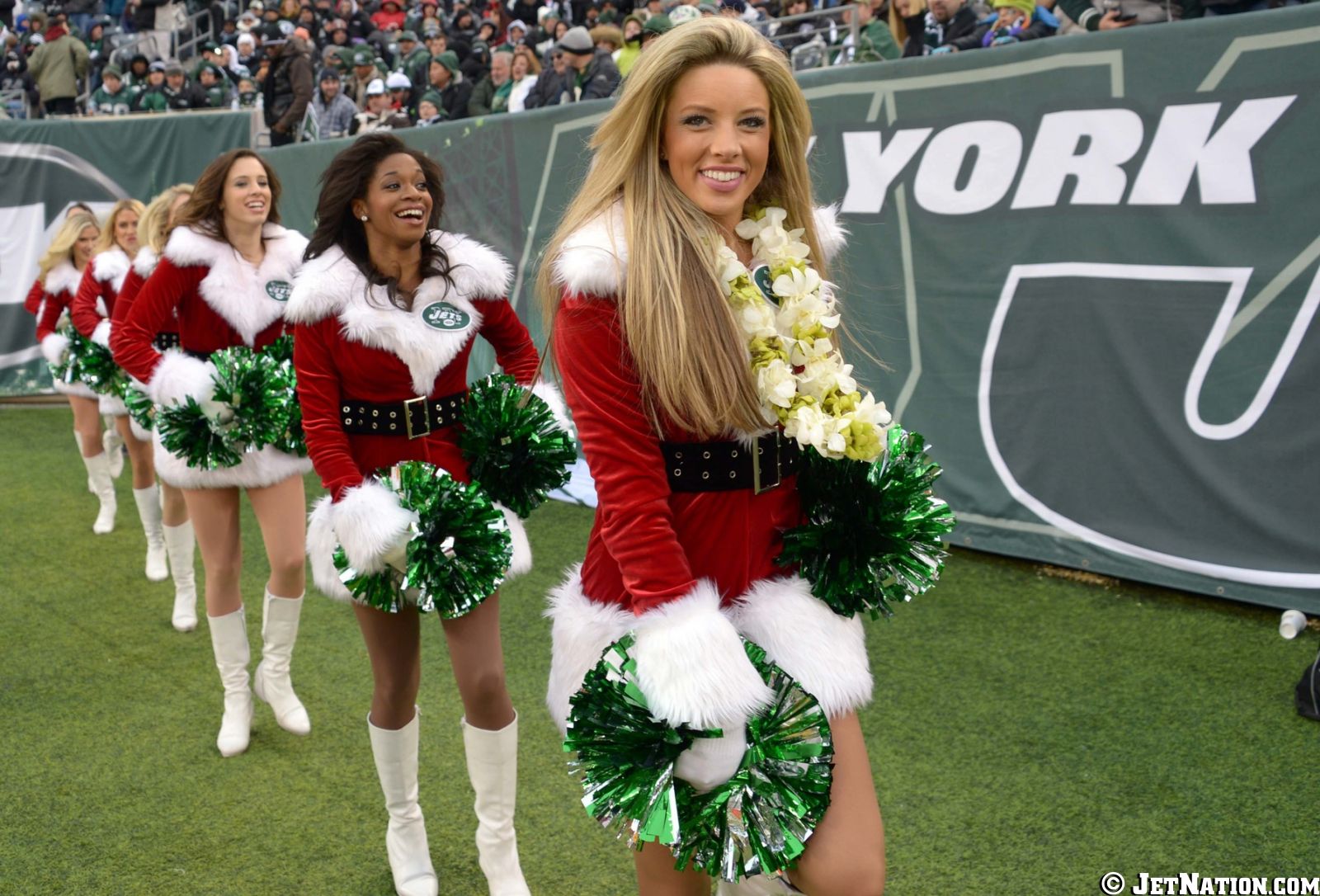 In a stadium last night that had almost as many Dolphin fans as Jets fans, I was most disappointed for all of the great ex-Jets that came out for Wayne Chrebet and were let down by this team. The Jets secured their second season of double-digit losses in three years. You think there would have been some motivation from this ceremony and at times it seemed as if there was. The Jets running game was terrific in the first half but then the Dolphins stacked the line and dared the offense to pass on them which they didn't. I wouldn't be too happy if I were a Dolphin fan today though. They were shredded by the Jets running game and if they make the playoffs it will be a very quick exit for this team.
Whatever the inner workings are between the coach offensive coach and GM we at least can all agree that it has not worked. You can't hide your quarterback in the NFL and expect to win games. The Jets game plan was so run heavy you could have replaced Geno Smith with another running back and nobody may have noticed he wasn't in there. The coaching staff has no confidence in Smith and his late interception to try and pull out a win for the Jets proved why they have no confidence in him. The run-pass breakdown was 49-15 last night. Not having an effective quarterback didn't allow the Jets to open up the offense a little even with some play action passes to keep the defense honest. I just can't see anyone thinking that Geno Smith is the Jets quarterback for the future.
Also, I had said this before but Mike Westhoff must have been furious again last night after another game of special teams break downs.
The Jets go to Minnesota next week to play in a college stadium which probably best suits the way this team is playing. What are your thoughts about last night?
By:
Kenneth Alcott
Videos
Was Boomer Right to Blast Becton? Former Jets QB Sounds off Against Jets Tackle.