Game Previews Home Slider Jet News
Preview: Jets vs. Patriots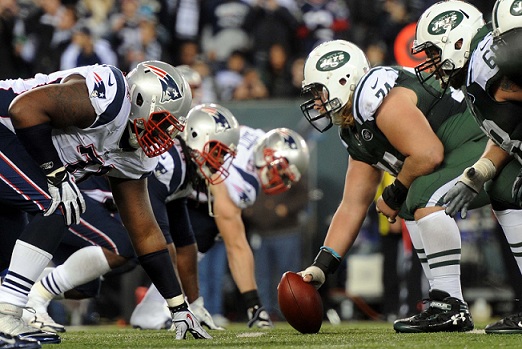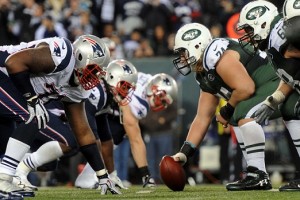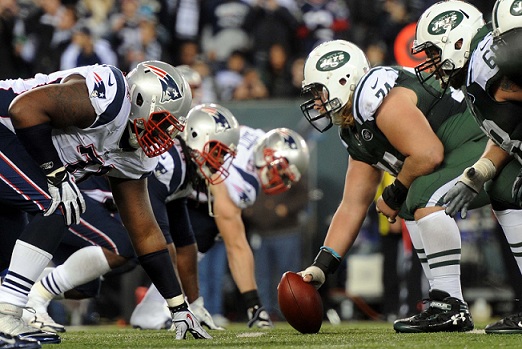 Sunday, your New York Jets (3-11) will play their final home game of the season when they host the New England Patriots (11-3). The game is set to kickoff at 1 p.m. and will be aired locally on CBS. The Patriots can clinch the first overall seed in the AFC with a win.
There's a lot of uncertainty moving forward with the Jets. What's going to happen to Rex Ryan? Will John Idzik get fired? How will a win or loss effect the Jets draft position? There are more questions than answers, so really the only thing to focus on is the game Sunday.
These two teams met back in week seven in a competitive Thursday night game at New England. As many remember, the Jets lost that game 27-25 after Nick Folk's attempted game-winning 58 yard field goal was blocked. The Jets dominated the numbers of that game, rushing for 218 yards and winning the time of possession battle 40:54-19:06.
The Jets, like many other games this season, couldn't convert on the little things. They committed seven penalties, attempted five field goals, and were average defensively on third down and in the red zone. They'll have to clean those things up to win Sunday.
They'll also be facing a Patriots team that's really clicking. The Pats have won nine of their last ten and are averaging 36.2 points per game in that timeframe. Last week, the Patriots annihilated the Dolphins 41-13. In that game, the Patriots scored 27 second half points, had nearly 400 yards of total offense, and forced two interceptions. Tight end Rob Gronkowski continued his tear of a season, going for 96 yards on just three catches and a touchdown. Running back Jonas Gray paced the Patriots for 62 yards on 11 carries.
The Patriots offense is well-balanced. They have a rushing attack that averages 109 yards per game and will do it with different guys. Jonas Gray was a no-name in week seven, but busted onto the scene with 201 yards in week 11 at Indianapolis. Gray, along with LaGarrette Blount (who was signed before week 12 after being cut by Pittsburgh) has added a different dynamic that the team was lacking. The Patriots can now finish off games by relying through their running game.
The bread and butter still comes through the arm of quarterback Tom Brady. Brady has been up to his usual tricks, completing 64.4 percent of his passes for 3,847 yards with 32 touchdowns and eight interceptions. Brady also has six fumbles on the year. Despite having one of his least-talented offensive lines in years, Brady overcame a slow start to put together an MVP caliber season.
Brady might be without his top target Julian Edelman who is suffering from a concussion. Edelman has a team high 92 receptions and is a matchup problem for defenders in the slot. Outside of Edelman, the Jets will have to limit Gronkowski (76 receptions, 11 touchdowns) and Brandon LaFell (63 receptions, 819 yards). Even backup tight end Tim Wright, who was traded for Logan Mankins before the season started, is making an impact with six touchdowns on just 24 catches.
The Jets may be able to take advantage of the Patriots offensive line. Brady has been sacked eight times the last two games and left guard Dan Connolly is listed as questionable with a knee injury. The Jets are also expected to welcome back defensive end Muhammad Wilkerson (turf toe). Wilkerson would be a huge lift to a powerful front seven.
The numbers on the Patriots defense are misleading. The Patriots have one of the most talented secondary's in the league but rank 22 in opponents passing yards per game. The reason? It partly stems from New England playing with a lead so often. The Jets should try and stick to the gameplan they had week seven. Quarterback Geno Smith was efficient and relied on a heavy dosage of Chris Johnson and Chris Ivory. The Patriots have a good front seven, but on the Jets could run on.
There are a lot of different opinions on the team. Some want the Jets to lose for draft positions, and many will voice their displeasure with the season during the game. Let's just hope that whatever you're rooting for, you get your wish.
Videos
NY Jets Phase 3 OTAs, Expectations and a Minor Calf Tweak with Greg Renoff