Woody, Wolf & Casserly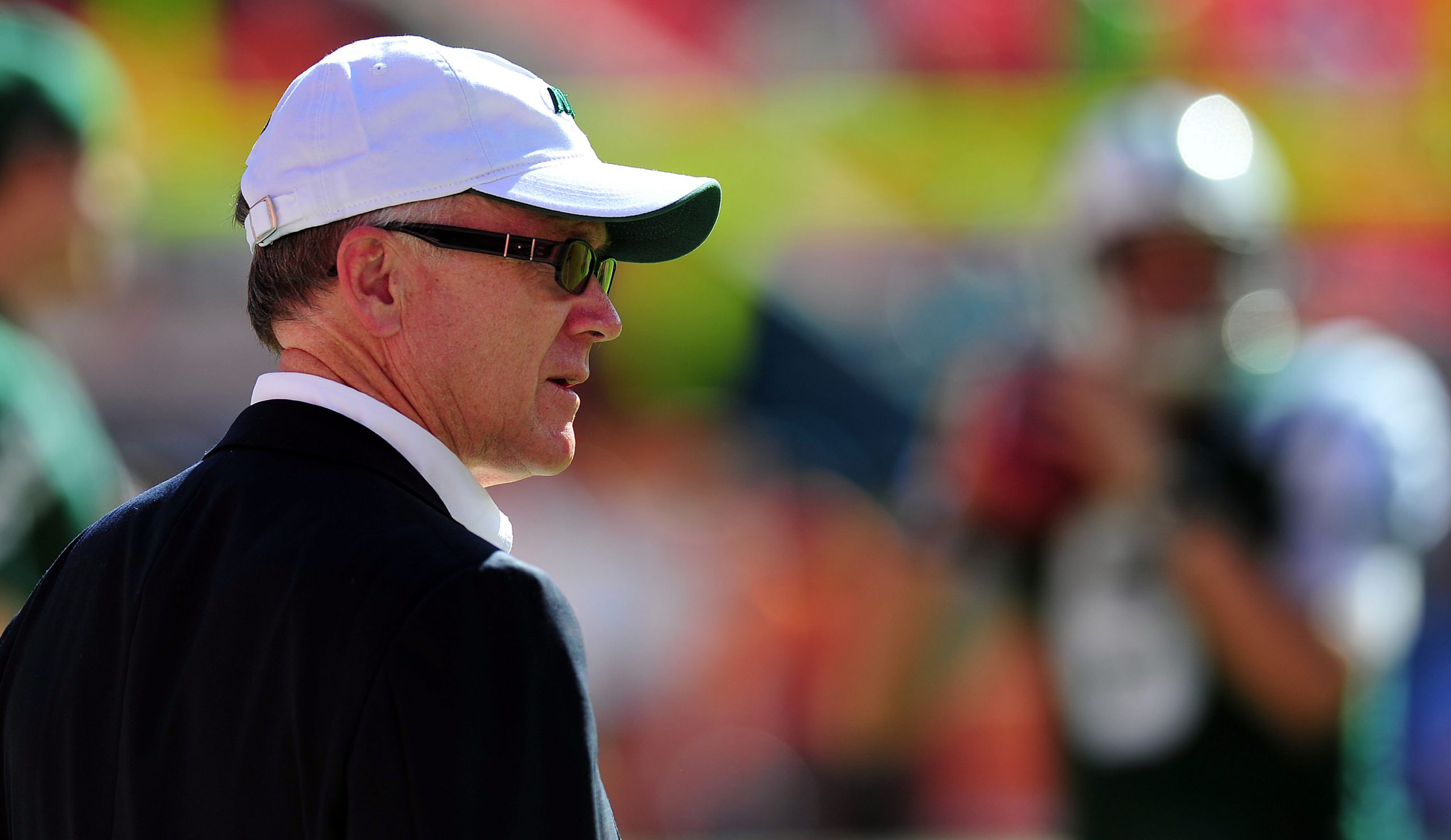 Black Monday left little doubt about the future of Rex Ryan and John Idzik. The duo was fired early this morning by owner Woody Johnson. Woody spoke to the media today at 11am and gave his thoughts.
We're in a win business and we're not winning, so I thought this was something I had to do, it's a necessary step.
What happens next seems to be in the hands of two long-time NFL consultants. Charley Casserly and Ron Wolf are tasked with recommending the Jets next general manager. Woody spoke about how the three of them will make a decision on the Jets future.
Woody Johnson: Ron Wolf and Charley Casserly will help me in this process… The 3 of us are leading this search.

— Eric Allen (@eallenjets) December 29, 2014
It is assumed that the next general manager will name the new head coach. At that time a decision about any assistants that are under contract can be made. Before we get that far, let's take a deeper look at Casserly and Wolf.
(born 1948) is an American football sportscaster and former executive. Casserly was the general manager of the National Football League's Washington Redskins from 1989 to 1999. He served as Senior Vice President & General Manager, Football Operations, for the Houston Texans from 2000 to 2006. He currently works for NFL Network.
In his 23-year career with the Washington Redskins, the team went to four Super Bowls, winning three. Casserly was an assistant to Bobby Beathard for two of the Super Bowl winning seasons. In 2003, NFL Commissioner Paul Tagliabue appointed him to the NFL's Competition Committee for the second time (2003–06; 1996–1999).
After leaving the Redskins, Casserly took on the General Manager role for the expansion Houston Texans. With the franchise's first four selections in the 2002 NFL Draft, Casserly drafted David Carr, Jabar Gaffney,Chester Pitts, and Fred Weary.
During Casserly's remaining drafts for the Texans, (2003 through 2006), the Texans drafted five eventual Pro-Bowlers: Andre Johnson (WR, 2003), Jerome Mathis (KR, 2005), DeMeco Ryans (LB, 2006), Mario Williams (DE, 2006) and Owen Daniels (TE 2006). Ryans was also named the NFL Defensive Rookie of the Year in 2006. Mario Williams, who many criticized for being the #1 overall pick in 2006 (behind college standouts Reggie Bush and Vince Young), made the Pro Bowl in the 2008 season.
(born 1938) is the former American football general manager (GM) of the National Football League's Green Bay Packers. He also played a significant role in personnel operations with the Oakland and Los Angeles Raiders from 1963 to 1975 and again from 1978 to 1990. He joined Green Bay's front office in November 1991 from a personnel director's job with the New York Jets.
On December 31, 2012, San Diego Chargers President Dean Spanos retained Wolf as a consultant to advise the Chargers throughout the general manager and head coach hiring process.
Please visit our forums to read more about Woody Johnson's press conference.
Videos
Aaron Rodgers Injury Fallout & Jets/Bills Recap