Featured Editorials Home Slider
Maccagnan and Bowles Will Have Idzik's Picks Under the Microscope, Again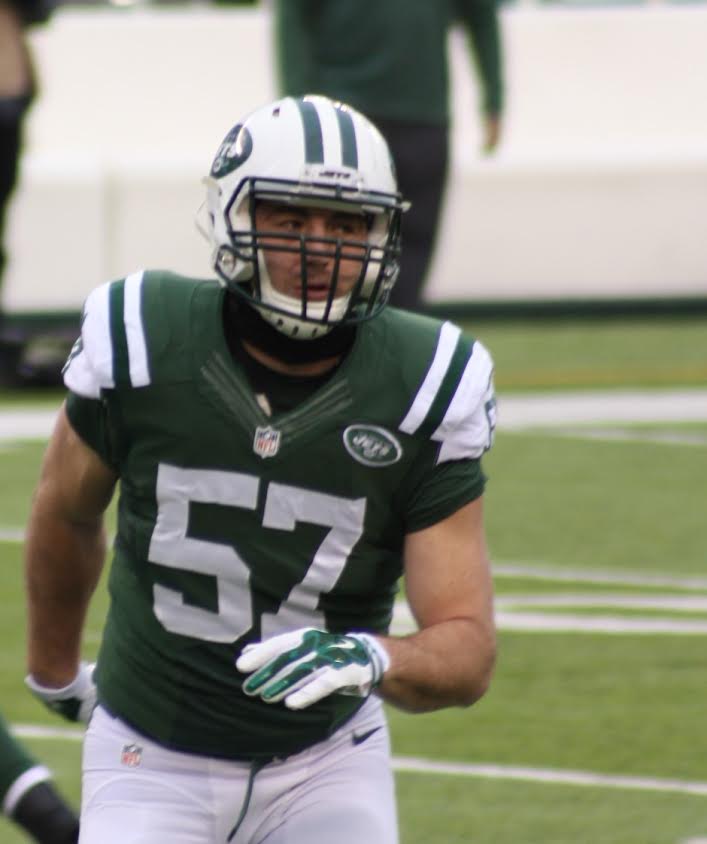 By Glenn Naughton
When an NFL team is in the midst of a disastrous 4-12 season, it's no surprise when its fan base calls for heads to roll while dismissing any and all efforts of the sitting regime as being a display of utter incompetence at every level.  That was the case this past season as Jets fans lambasted former general manager John Idzik, largely for his twelve selections in last year's draft that failed to make a measurable impact during the course of the season.  The GM's lack of experience in player evaluation was cited as the reason he was unable to select any notable contributors beyond the first two rounds when he chose starting SS Calvin Pryor and TE Jace Amaro.  So bad were Idzik's first two drafts that many fans have given up on any player he selected, despite the fact that many of those players rarely, or in some cases, never got game day reps.  Bust by association, I suppose.
In what was his biggest disservice to the organization in his final season, former head coach Rex Ryan failed to give many of the youngsters on his roster significant playing time that would have allowed the current regime to more adequately gauge their potential.  The coach could have chosen to  sit veterans such as Willie Colon, Calvin Pace, or Jason Babin to allow the likes of Dakota Dozier, Trevor Reilly and Ik Enemkpali to flash any potential.  Quincy Enunwa, a wide receiver out of the University of Nebraska faced legal problems for much of the season, but once cleared he was kept on the practice squad until the season reached its final weeks.  Even then, he only saw action on special teams.
Of course it's no surprise that any NFL head coach wouldn't try to do his boss any favors just weeks before he was sure to be fired, or perhaps Ryan really believed that a late season surge could save his job.  No matter the reason, the fact remains that the opportunity to develop and evaluate several young players was passed up, and the onus is on new GM Mike Maccagnan and rookie head coach Todd Bowles to decide just how right or wrong Idzik was on many of his picks.
Of the players mentioned, the one who made the most of his limited opportunities was Enemkpali.  A situational pass rushing outside linebacker from Louisiana Tech, the youngster showed terrific burst off the edge. He managed to register five quarterback hurries despite having been on the field for just forty plays according to PFF.com.  While that may not sound like very much, a comparison to all other 3-4 OLBers shows that Enemkpali was one of only two players to notch as many pressures while playing fewer than 100 snaps.  Shaun Phillips of the Colts had 8 hurries on 98 snaps.  In addition, the other two OLBers credited with 5 hurries were Quentin Groves and Dee Ford who did so with 246 and 122 reps respectively.   In an interview with JetNation.com earlier this season, second year guard Oday Aboushi who faced Enemkpali in college, referred to him as a "physical player with good burst who plays hard".  It's been quite some time since the Jets had a legitimate pass rusher that opposing offenses had to game plan for, and Enemkpali has the physical tools to be the first to fill that role since the departure of John Abraham.
Reilly, another outside linebacker, was on the field for only 60 snaps this season, and while he didn't make any impact plays in that time, he did hold his own when asked to give Calvin Pace a breather.  A seventh round selection from the university of Utah, Reilly was considered a value pick by many.  Projected by NFL.com as a 4th or 5th round selection, the linebacker was still available in round seven, a development that many attributed to his age.  At 26 years old, Reilly was drafted several years later than most rookies as a result of performing mission work during his college years.  NFL.com writer Dan Greensapan raved about Reilly's potential and versatility as he bounced back and forth from linebacker to defensive end in college.
Offensive lineman Dakota Dozier was a small school prospect out of Furman and had a great reputation as a physical run blocker with better agility than you'd anticipate from a 300 pound lineman.  Primarily a tackle in college, Dozier was expected to move inside for the Jets last season.  When Ryan announced late in the year that his young players were going to see increased playing time, many hoped Dozier would be one to benefit.  As it turned out, the lineman didn't see the field at all, so like many of Idzik's other picks, Maccagnan and Bowles will evaluate Dozier largely from pre-season and practice session film.
The Jets' refusal to play Quincy Enunwa may have been their most puzzling decision of all.  With all of the criticism the team took for having such a poor draft, the vast majority of it was rooted in their  failure to pick an impact wide receiver.  It was a glaring hole for the Jets as they prepared for the draft, and they appeared to be in the driver's seat.  This draft class was being called "the deepest  in years" by both professional and armchair talent evaluators. Sammy Watkins, Brandin Cooks, Odell Beckham Jr, Kelvin Benjamin, Jordan Matthews, Martavis Bryant, to name just a few.  Despite that, the Jets came away with Jalen Saunders whom they would release early in the season, Shaq Evans who spent the season on injured reserve, and Enunwa.  At 6′ 2", 225 he had good size and was considered to be a strong fit for the west coast offense.  Had Enunwa made even a few plays for the Jets, it may have taken some of the heat off of Idzik.  As it turns out, Enunwa, like Dozier, didn't see  a single rep on offense.
The only positive to be drawn from all of this is that this time around, any analysis of these players will be done with a personnel department that has been assembled by Maccagnan, a life long scout with a focus on player evaluation and development.  This isn't to say most teams don't have a similar plan, but the idea of having it done by a (hopefully) more competent set of eyes will tell us just how good or bad John Idzik's  dirty dozen really is.
Videos
Aaron Rodgers Injury Fallout & Jets/Bills Recap