Featured Editorials Home Slider
Despite Poor Record, Jets May Have a Few Gems of Their Own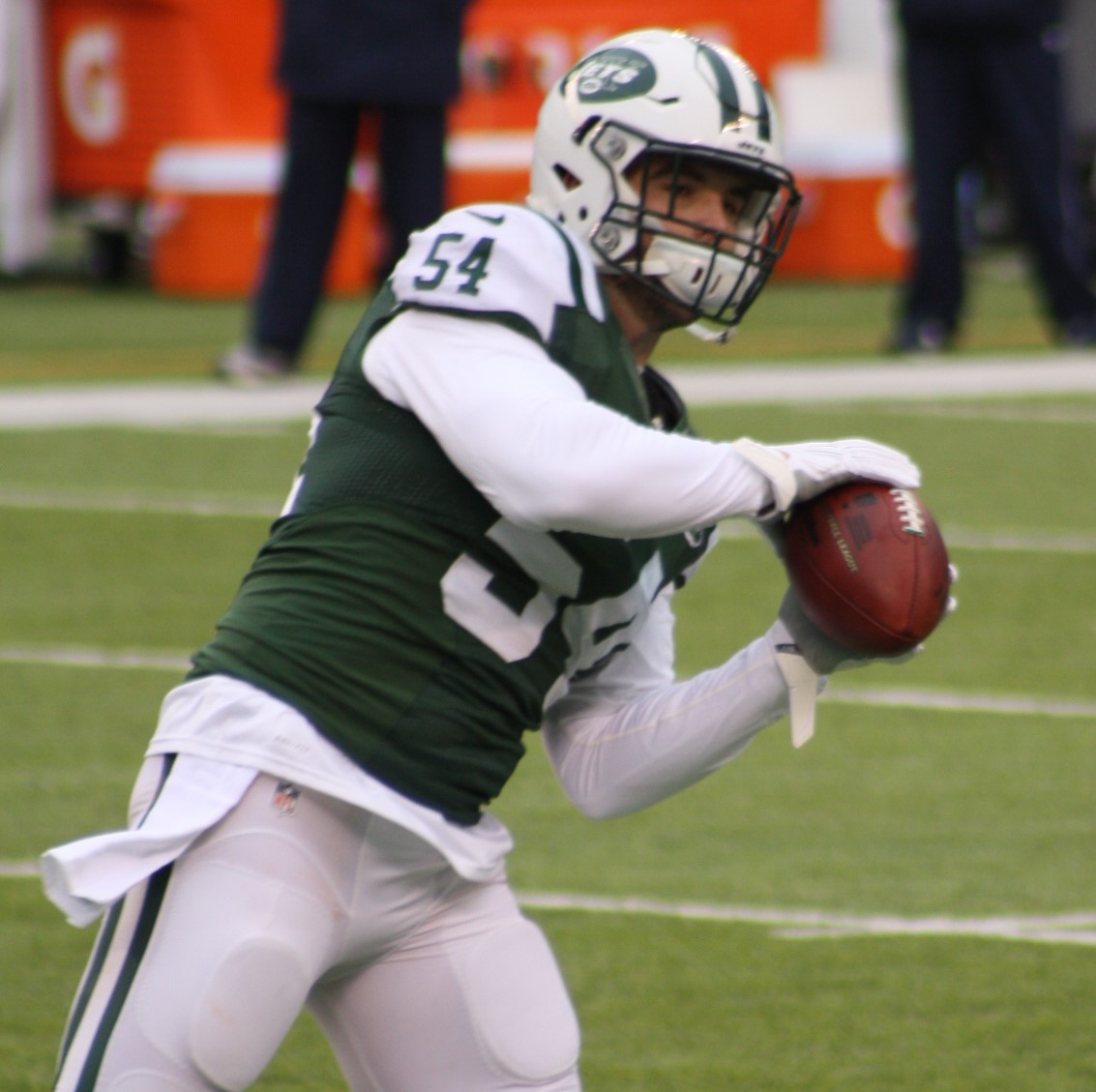 By Glenn Naughton
When the NEP and their HC secured their fourth Super Bowl victory just a few days ago, the games final play served as a reminder to football fans everywhere of the importance of having bargain players on a 53-man roster.  Undrafted rookie cornerback Malcolm Butler's spectacular interception of Russell Wilson's pass sealed the victory and turned him from a relative unknown, to a household name.
With this in mind, JetNation.com decided to take a look at notable undrafted players on the Jets current roster who have made significant contributions to date, while taking a look at some who may have a bright future in green and white.
NT Damon Harrison- Any discussion about the Jets undrafted free agents would have to start with nose tackle Damon "Snacks" Harrison.  The 350 defensive lineman has been front and center in the Jets 3-4 defense for each of the past two seasons.  A product of William Penn, Harrison came to camp with the Jets in 2012 but saw the field for only 22 snaps that season.  In 2013, he was unleashed as a full-time player and graded out as the fourth rated NT in the NFL according to PFF.com.  This past season, Harrison anchored the Jets front once again and is widely considered to be among the top NT's in the league.
TE Jeff Cumberland- Another undrafted starter for the Jets, Cumberland has become somewhat of an anomaly.  At 6′ 4" /260 pounds, the former college wide receiver has all of the physical tools one would want.  He's has been clocked in the 4.4 40 range and one would think that his years as a wide receiver would lead to big numbers for the fifth year player.  While Cumberland has often been referred to as being on the verge of breaking out, things just haven't materialized thus far.
CB Marcus Williams- Let's face it, there wasn't a whole lot to get excited about this season as the Jets struggled to a 4-12 finish and consistently failed to find a way to slow down opposing quarterbacks.  The cornerback position was somewhat of a revolving door for a large portion of the season, but the arrival of Marcus Williams brought some stability to the position.  After getting his first start in week 9 against the Kansas City Chiefs, Williams never looked back.  He started every game from that point on and earned the praise of teammates and coaches.  As they say, in today's NFL you can never have too many good cornerbacks. If the Jets load up at the position in free agency and through the draft as expected, Williams could go a long way in helping round out what will hopefully be a fairly deep group.
NT/DE TJ Barnes- Two seasons ago the Jets carried Barnes on their practice squad for the duration of the season.  Another massive defensive lineman who was originally listed at 6′ 7" and 364 pounds out of college managed to slim down and make the final 53 man roster this season.  The Georgia Tech product didn't see the field all that much in 2014, but the fact that the Jets moved him from the practice squad to the 53 despite their defensive line being the strongest unit on the roster could speak volumes.  As new head coach Todd Bowles determines what defensive alignment he'll use as his base, it should be interesting to see if Barnes finds a way to impress the new regime.
MLB Nick Bellore- Bellore is an often under appreciated special teams ace.  The four-year veteran out of Central Michigan joined the Jets with a reputation as a fundamentally sound player who played well against the run.  He's been a mainstay on kick coverage tems and was second on the Jets in special teams tackles last season with 10 after tying for the team lead with 13 in 2013.
C Dalton Freeman- Of all the undrafted players on the roster, Freeman is the most likely player whose resume would lead fans to wonder why he wasn't selected to begin with.  Freeman played at a big program (Clemson), and received some very impressive accolades during his time there.  He started a school record 49 games and was twice nominated for the Rimington award, given each year to the nation's top center.  Freeman is obviously stuck behind perennial pro-bowler Nick Mangold, but did perform well in weeks sixteen and seventeen last year when Mangold was out with an ankle injury.  Given the Jets question marks at the guard position, it wouldn't be all that surprising to see Freeman get an audition somewhere else on the offensive line next season.
CB Darrin Walls- Thrust into a starting role due to multiple injuries at the cornerback position, Walls played a career high 774 snaps in 2014 teaming with the aforementioned Marcus Williams to form the Jets' starting tandem for much of the season.  A Notre Dame alum, Walls could be another player who adds much-needed depth the position moving forward.
Videos
Aaron Rodgers Injury Fallout & Jets/Bills Recap