Featured Editorials Home Slider
2015 NY Jets; What We Know So Far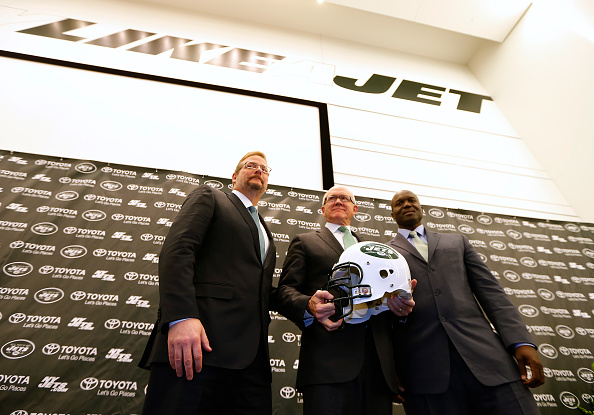 The schedule isn't even out yet and there are still four months or so until training camp, but we know a few things about the 2015 New York Jets.
They are going to be aggressive.
That applies to the Jets both on and off the field.  Todd Bowles is the new head coach and he is known for being aggressive and blitz happy on defense. Chan Gailey is the new offensive coordinator and he is expected to run a spread offense here.
Being aggressive doesn't mean much if you don't have talent.  
New GM Mike Maccagnan is running with the organizational theme of aggressiveness and has improved this roster in a hurry. The same roster that John Idzik left in shambles.  Idzik didn't sign the wrong guys, it seemed like he didn't sign any guys.  Maccagnan will ultimately be graded on how he performs in the NFL draft. Right now he is doing a good job of making the Jets competitive again.
Let's recap what the Jets have done so far in free agency.
Offense
Wide Receiver – Maccagnan traded for Brandon Marshall then they released Percy Harvin.
Running Back – Bilal Powell 
Offensive Guard – James Carpenter was brought in from Seattle and Willie Colon has agreed to a one-year veteran minimum contract.
Defense
They started by signing David Harris and then it is all about the secondary. Cornerbacks anyone? Welcome to town Buster Skrine, Darrelle Revis and Antonio Cromartie.
Oh and it looks like a new safety is headed to town, the announcement is expected on Friday. Marcus Gilchrist will join Revis, Cromartie and Skrine as key contributors to a revamped secondary.
If you want to check out all the moves as they happen be sure to look here –> The New York Jets 2015 Offseason Activity Thread.
Videos
Aaron Rodgers Injury Fallout & Jets/Bills Recap