Featured Editorials Home Slider
JetNation Takes a Second Look at the Rooks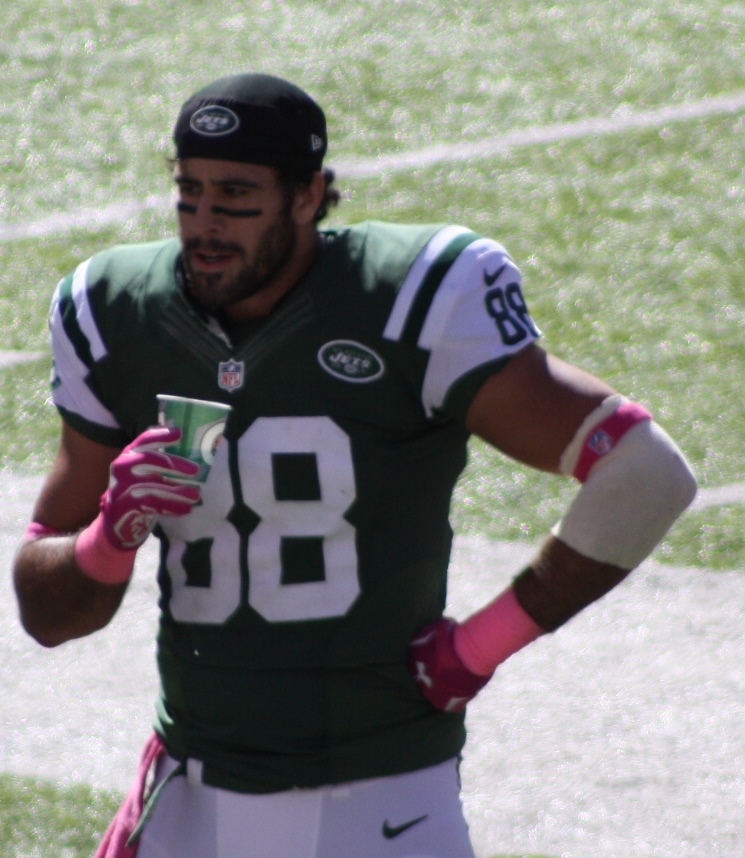 By Glenn Naughton
With the 2015 NFL draft less than two weeks away and the 2014 NFL season in the rear-view mirror, Jets fans are considerably more upbeat about the franchise after an active free agency period.  As the Jets prepare to import a fresh crop of rookies, let's take a look back at the good, the bad and the ugly from last season's group of first year players.
Calvin Pryor-S-Louisville- For Pryor, the Jets' first round pick, this was a difficult rookie campaign for several reasons.  The most obvious of course was his overall performance.  While a beleaguered Jets secondary resulted in Pryor spending more time in pass coverage than the Jets would have liked, the bone jarring hits that earned him the nickname "Louisville Slugger" in college just weren't there once the regular season got started.  Several blown coverages, missed tackles and reports of his frequent inability to make it to team meetings on time drew the ire of Jets fans as the season progressed.  As John Viscardi recently pointed out, the Jets and Pryor are hoping that a shift to strong safety will help him live up to his first-round status.
Jace Amaro-TE-Texas Tech- As a 6′ 5" target out of Texas Tech where he hauled in 106 passes for over 1,300 yards as a junior, some expected more from Amaro than the 38 catches for 345 yards he managed to put up last year.  Following a slow start, Amaro was targeted 12 times in week six against the Denver Broncos and came away with 10 receptions for 68 yards along with his first NFL touchdown.  It may have looked like a turning point, but it was rough going from then on as he averaged less than two receptions per contest over the season's final 8 games and would find the end zone just one more time.  While Amaro may have fallen out of favor with some fans as he struggled holding on to the ball, dropping six passes in limited playing time, his recent comments about former head coach Rex Ryan won him plenty of supporters.  Heading in to year two, the Jets will expect significant improvement in Amaro's production, especially given the addition of offensive coordinator Chan Gailey who is expected to run a scheme that will be more similar to what Amaro was comfortable in at Texas Tech as opposed to what the Jets ran in 2014.
Dexter McDougle-CB-Maryland- McDougle was one of several Jets rookies who didn't see the field in his inaugural campaign after he tore an ACL during training camp.  While in the midst of an impressive camp in which he was working his way up the depth chart and challenging for the number two cornerback spot, McDougle wound up on the shelf for the season.  An instinctive defensive back who will now have plenty of time to recover as he'll slide down the depth chart with the off-season additions of Darrelle Revis, Antonio Cromartie and Buster Skrine, McDougle will look to re-establish himself as a promising young defender under new head coach Todd Bowles.
Jalen Saunders-WR-Oklahoma- This pick was a head-scratcher from the second it was announced.  With a true need at the wide receiver position and Clemson standout Martavis Bryant still on the board, the Jets selected the 5′ 9" Saunders who was immediately dubbed a "reach" by draft pundits.  As it turned out, the skepticism was justified as Saunders didn't make it past the first month of the season before being let go by the Jets following a pre-season in which he was  unable to get on the field.  Saunders could go down as the worst selection of the Jets' twelve-man class.
Shaq Evans-WR-UCLA- Passing up on Bryant once wasn't enough for former GM John Idzik as he selected another wide receiver with his second of three fourth round picks and tabbed UCLA standout Shaq Evans who caught 47 passes for 709 yards and 9 touchdowns as a senior.  Like McDougle, Evans spent the season on inured reserve after suffering a shoulder injury ending what was a rough training camp in which he reported late to finish up academic obligations at UCLA, then struggled with consistency and drops before being sidelined.
Dakota Dozier-OL-Furman- The last of the Jets' three fourth-round selections, Dozier is a physically gifted offensive lineman whom the Jets moved to guard after playing offensive tackle in college.  Dozier didn't see the field during his rookie season but hopes to battle for playing time on a suddenly crowded Jets offensive line.
Jeremiah George-ILB-Iowa State- Despite a productive college career in which he racked up over 200 tackles over the course of his junior and senior years, George's selection was another that was met with question marks.  At 5′ 11" 219 lbs, he lacked the size most teams look for in a 3-4 inside linebacker and he didn't last long with gang green.  After spending the season's opening weeks on the Jets practice squad, the Jacksonville Jaguars signed him later that month and carried George for the remainder of the season where he would appear in just one game.
Brandon Dixon-CB-NW Missouri St- Dixon was a player who could have paid dividends with the Jets had he not been released prior to the start of the season.  The first of four sixth-round selections, Dixon caught on with the Tampa Bay Buccaneers where he appeared on defense in nine games.  While offering a small sample size with just 168 total snaps played, Dixon would have graded out as the third-best cornerback on the Jets roster according to PFF.com.
Quincy Enunwa-WR-Nebraska- The third and final receiver taken by the Jets, Enunwa began to separate himself from the field of young pass catchers in the latter stages of training camp as coaches and teammates praised his progress.  After working his way on to the 53-man roster, the Jets opted to move Enunwa to the practice squad as legal troubles arose.  Enunwa faced domestic violence charges that were later dismissed and no punishment was deemed necessary by the league after a review of legal documents pertaining to the case.  With his name cleared, Enunwa was elevated to the active roster for the season's final few weeks but only saw action on special teams.  Despite playing at a school that emphasized the ground game in Nebraska, Enunwa managed to amass over 90 catches and 1,200 yards to go along with 13 touchdowns over his final two collegiate seasons.
Ik Enemkpali-DE/OLB-Louisiana Tech- Enemkpali is among the more intriguing members of this class as the Jets move forward.  Given the absence of a true pass-rusher off the edge, Enemkpali displayed excellent burst and quickness in limited opportunities in 2014.  Having played just 40 snaps, the high-motored defender managed to pressure the quarterback five times.  Again, miniscule sample size, but encouraging results.
Tajh Boyd-QB-Clemson- A project quarterback taken in the sixth round, Boyd failed to make a strong enough impression to stick around beyond the pre-season and was let go.  He is currently under contract with the Pittsburgh Steelers.
Trevor Reilly-OLB-Utah- Reilly is a player who could benefit greatly from what appears to be a serious emphasis on versatility from the Jets' new regime.  After playing defensive end and outside linebacker in college, Reilly was projected to go higher than round seven but his age (26) was believed to be a factor in his free-fall.  A talented player, Reilly appeared to save his best for last at Utah where seven of his 20.5 careers sacks came in his final six games.  Like Enemkpali, Reilly rarely saw the field as a rookie but with veterans Calvin Pace and Jason Babin each playing on low-cost one-year deals, Reilly will hope to make an impression in year two.
Marcus Williams-CB-North Dakota State- An undrafted free agent cut loose by the Houston Texans, Williams caught on with the Jets who were in desperate need of secondary help and the rookie delivered.  Williams was called upon to start against the Kansas City Chiefs in week nine and never looked back.  One of the biggest bright spots on the Jets' 4-12 squad, it will be interesting to see how the Jets proceed at the position.  Having signed Revis, Cromartie and Skrine, the Jets currently have a glut at the position with Dee Milliner, Dexter McDougle, Darrin Walls and Williams all returning.  The Jets also added free agent CB Curtis Brown from the Pittsburgh Steelers.  While a trade may be on the horizon, Jets fans probably wouldn't mind the idea of carrying an extra cornerback or two after what transpired last season.
Videos
NY Jets Phase 3 OTAs, Expectations and a Minor Calf Tweak with Greg Renoff