Breaking News Draft Featured Editorials Home Slider
New York Jets Draft Recap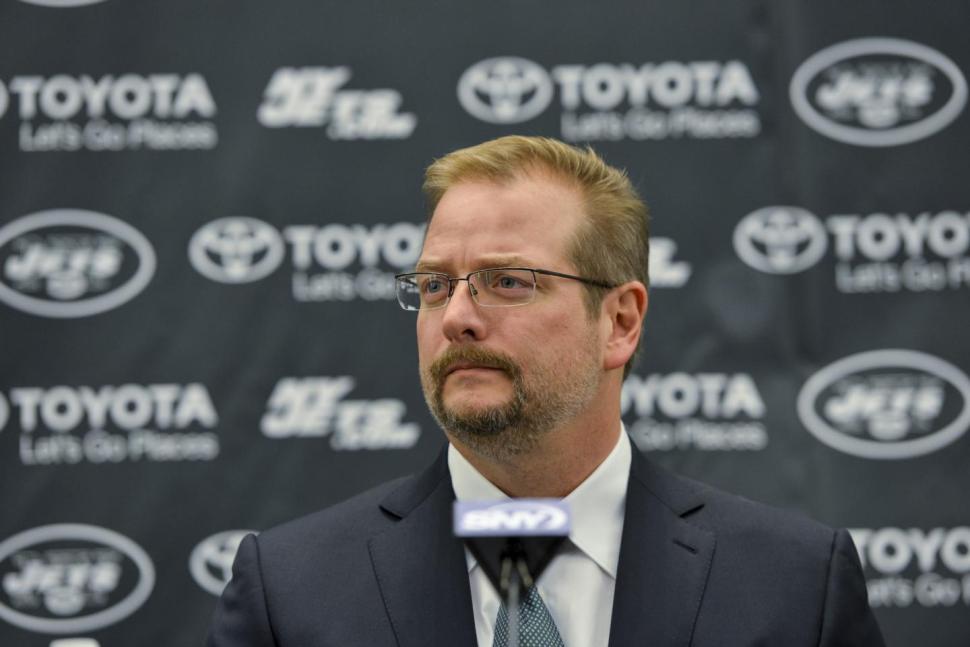 By Glenn Naughton
New York Jets General Manager Mike Maccagnan oversaw his first NFL draft and he should be thrilled with the way things unfolded as he came away with arguably the best player in the draft and filled multiple holes on the Jets roster by the time things wrapped up.  Here's a recap of the Jets six choices.
Round 1 (6th overall)- Leonard Williams, Defensive End- USC- When Williams, considered by some to be the best player in this draft, fell to the Jets with the sixth pick, they did the right thing and took him.  Even with the defensive line being arguably the strongest unit on the team, you simply don't pass up this type of talent when your next biggest need is wide receiver and there's reason to believe you can get a good one in round two.
Round 2 (37th overall)- Devin Smith, Wide Receiver, Ohio State University- Smith was the deep threat the Jets were lacking last season, and let's be honest, for the better part of three decades.  He's a younger, cheaper, more durable and hopefully better version of Percy Harvin.  Heh led the nation with a video game-like 28.2 yards per catch average and can be used to loosen things up underneath running deep routes while refining the rest of his game.
Round 3 (82nd overall)- Lorenzo Mauldin, Outside Lineacker, Louisville- Mauldin may not have the burst off the edge that some of the more elite prospects in the draft had, but he's an intense competitor with a non-stop motor.  A good fit for the Jets who will employ multiple fronts on defense, Mauldon played defensive end in Louisville's 4-3 defense early in his career before the Cardinals switched to a 3-4 scheme for his final season when he was moved to outside linebacker.  When all was said and done, Mauldin racked up 31 tackles for loss and 20 sacks in his collegiate career.
Round 4 (103rd overall)- Bryce Petty, Quarterback, Baylor University- Petty becomes the Jets latest attempt at finding a franchise quarterback following  the failed Mark Sanchez and two terrible seasons from Geno Smith.  Petty shouldn't see the field as a rookie and that's a good thing.  Both Sanchez and Smith were rushed in to action at the pro level and both would have been better served to sit back and learn for a season or two.  Petty will have a veteran in Ryan Fitzpatrick to lean on and plenty of weapons to work with when he does get practice reps.  Having  Chan Gailey as his offensive coordinator is another plus for Petty.
Round 5 (152nd overall)- Jarvis Harrison, Offensive  Line, Texas A&M- A highly regarded prospect with pro-bowl potential but questions about his work ethic.  Excellent size at 6′ 4", 330 lbs, Harrison undoubtedly scared some teams off with his inconsistent play. Given the Jets need for improved guard play and head coach Todd Bowles' reputation as a players' coach who knows when to turn up the heat, Harrison has the potential to be one of the biggest steals in this draft.
Round 7 (223rd overall)- Deon Simon, Nose Tackle, Northwestern St. (LA)- Chosen with the Jets' final selection, Simon has his work cut out for him as a defensive lineman on this roster.  With Damon "Snacks" Harrison entrenched as the starter and third-year pro TJ Barnes in front of him, Simon's best shot might be as a practice squad player.  The 6′ 4", 321 pounder put up 35 reps of 225 at the NFL combine, better than any other player, so upper body strength isn't an issue, but he'll need plenty of coaching to work on the finer points of his game.
Videos
New York Jets OTA Presser Takeaways, Aaron Rodgers' Impact and Summer Delusion