Featured Editorials Home Slider
Can Stability Get Jets Safety Allen Back on Track?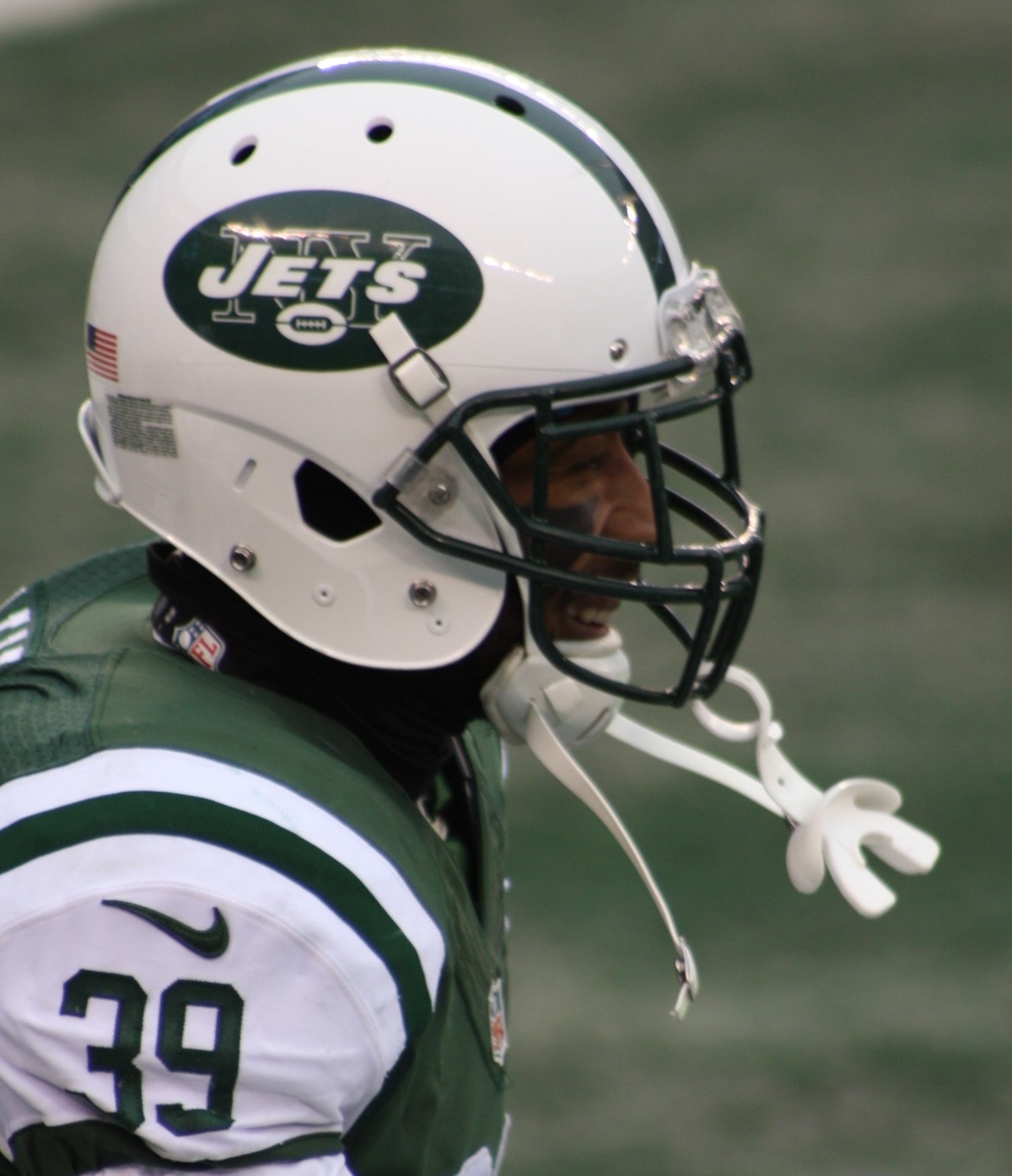 By Glenn Naughton
Over the course of the past several decades, the New York Jets have had their fair share of forgettable seasons and 2014 easily ranks among the very worst.
The Green & White posted a miserable 4-12 record, and with a depleted roster the Jets were forced to use several players in unfamiliar roles and in some cases, out of position altogether.
As bizarre as it may seem, on occasion, outside linebacker Quinton Coples found himself lining up at the cornerback position to jam wide receivers at the line in hopes of giving undermanned Jets cornerbacks an extra step.
Rookie Calvin Pryor, drafted out of Louisville to be a big hitting, in-the-box safety was asked to drop back in coverage more often than anticipated and struggled as a result.
However, one player who may have been impacted most by last season's essential revolving door in the defensive backfield was third-year pro Antonio Allen as no other player appeared to be tasked with such a wide variety of responsibilities.
Already one of the Jets' best value picks over the past several years, selected in the 7th round (242nd overall) of the 2012 draft out of the University of South Carolina, Allen has had to learn to adjust on the fly.
As a rookie he saw very little action on Sundays, playing just 72 snaps on defense, but then had his number called far more frequently in season number two.
During his sophomore campaign, the Ocala, Florida native played 550 snaps at safety (nine stars) and registered 63 tackles, 1 sack and one interception that he returned 23 yards for a key touchdown in a 30-27 week-7 victory over the New England Patriots.
Things appeared to be on the upswing for Allen as the Jets made their way up to Cortland, New York for training camp prior to the start of the 2014 season, but circumstances beyond his control dictated otherwise.
Injuries to cornerbacks Dee Milliner and Dexter McDougle, followed by the disappearance and eventual release of Dimitri Patterson left the Jets with few viable options at the position.
Out of sheer desperation, and good luck keeping up here, Allen was moved from his natural safety position to cornerback during camp where he would start the season's first four games.  In week five, he was moved back to safety for the next three contests.
That was followed by a shift back to corner for two more weeks…then three more games at safety before wrapping up the season's final two weeks at cornerback.  A dizzying number of position changes would have undoubtedly stunted the growth of the promising young defender.
Now, with a re-stocked secondary, and a head coach with a similarly aggressive defensive mindset, Allen could be in position for a bounce-back season in 2015.
Even with the addition of former San Diego Chargers safety Marcus Gilchrist, should Allen make a strong impression on the new coaching staff he's likely to see considerable playing time with little tinkering despite Pryor and Gilchrist being the likely starters.
In 2014 with Arizona where Bowles was the defensive coordinator, the Cardinals top four safeties got plenty of reps as Rashad Johnson (1,077), rookie Deone Buccanon (705), Tony Jefferson (697) and Tyron Mathieu (438) saw regular work with one of the league's top units.
So while Jets fans celebrate the arrival of the innovative Bowles, nobody should be happier about his arrival and the re-built secondary than Antonio Allen who will be given a shot to get his once promising career heading in the right direction.
Videos
Aaron Rodgers Injury Fallout & Jets/Bills Recap