Breaking News Featured Editorials Home Slider NFL News
Backing Up The Extra Point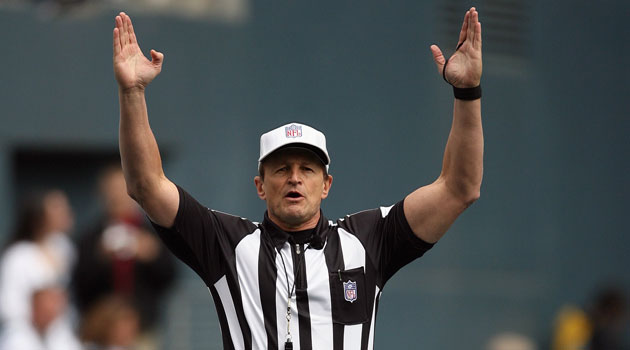 If you are one of those people that goes to the bathroom every time there is an extra point attempt, the NFL has a message for you. The message is don't go just yet, watch this play. During the owners meetings a new rule was put in place.
The extra point rule for 2015 just changed. Snap for kick from the 15-yard line, 2-pt try stays at 2-yard line and defense can return.

— Dean Blandino (@DeanBlandino) May 19, 2015
The extra point just became a 32 yard field goal. The line of scrimmage is now the 15 yard line, add 7 yards for the place holder and another 10 for the end zone and that adds up to … don't go to the bathroom just yet. Making it even more interesting is the possibility of a new 2 point play for the defense.
According to the rule change, if the defense returns a blocked extra point or failed two-point try for a touchdown (i.e. on an interception), they will be awarded two points. Under the previous rule the ball was dead on a failed try.

NFL Vice President of Officiating Dean Blandino said teams could change their attempt decision if a penalty occurs. For instance, if a team chooses to go for two points and is called for an offensive penalty, they could then decide to kick a 1-point try.
Jets fans seem divided on the change and they are sounding off in our NFL forum.
Videos
NY Jets Phase 3 OTAs, Expectations and a Minor Calf Tweak with Greg Renoff