Bryce Petty Player Profile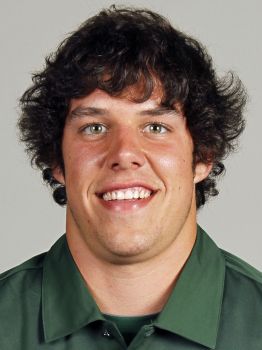 Name: Bryce Petty
Position: QB
HT: 6′ 3″ WT: 230
College: Baylor
Acquired: 2015 Draft/4th Round (103rd overall)
Twitter: @b_petty14
Bryce Petty was born in Thomaston, Georgia but later moved to Texas and attended Midlothian High School. Petty quarterbacked his team in high school while also participating in track and field. According to Rivals.com, Petty ranked 25th among quarterback prospects coming out of high school.
Petty began his college career at Baylor and sat out his first year as a true freshman. Petty would go on to be a backup for the next two years, behind Robert Griffin III and Nick Florence. In 2013 Petty took over as the starter for the Baylor Bears. In his two seasons as the starter for Baylor, Petty put up impressive numbers amassing 8,055 yards, 61 touchdowns, and only 10 interceptions with a 62.5 completion percentage; he was also a threat on the ground totaling 310 rushing yards, and 20 touchdowns.
In the 2015 draft the Jets traded up one spot in the fourth round from 104th to 103rd overall to select Petty. Todd Bowles and Chan Gailey have made it clear that Geno Smith will be the Jets starting quarterback this season, meaning Petty will be relegated to bench duty. While Petty has the skill set to be a starting quarterback in the NFL, he will likely benefit from a season on the sidelines. If Smith falters this season and loses the job to Ryan Fitzpatrick, Petty could have a real chance of taking the reigns for the 2016 season.
Videos
NY Jets OTA Recap; Robert Saleh Cancels Minicamp