Fantasy Football Fantasy Sports
Ten Fantasy Football PLayers I Like More Than Most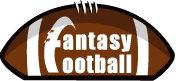 Welcome back to my 2nd article of the season, this week, I am taking a look at ten players I seem to like more than the twitter experts. Wth that said, let's get to it;
1. Rob Gronkowski
I have him at #7. The tight end position is such a waste land and if he can put up last years numbers, it gives the owner such an advantage at a very weak position.
2. DeMarco Murray
I see him as a top 10 back this year. He did have over 400 touches last year but even with less carries he is in a great spot to easily be a RB1.
3. Jeremy Hill
I have him at #17 overall. In the last half of the season he was a top 5 RB and even with Gio, the Bengals are a run heavy team with a pretty easy schedule.
4. Frank Gore
Right now I have him at #30 overall. He is he going on 32, history does not take kindly to backs this age but lok what Bradshaw did in 8 games last year. Colts run the 2nd most plays in the NFL and there will be a ton of goal line o[opportunities.
5. Melvin Gordon
I have him at #32 overall. I love where he landed with limited competition. Wisconsin backs do struggle at time but I see him as a game changer with a great schedule.
6. Rashad Jennings
I have him at #40 overall. In the games he played he was a top 15 RB last year, Vereen will take some chances away but Williams proved not be be a bell cow and I think Jennings picks up where he left off last year.
7. Andre Ellington
I have him at #43 overall. Everyone is down on him but his only real competition is a rookie in Johnson. Arians like to have a clear RB1 and when Andre played last year he was a top 15 RB.
8. LeGarrette Blount
I have him at #47 overall. He is missing a game but is as clear a RB1 that the Patriots have had in a long time and goal line opportunities should be plentiful.
9, Mike Wallace
I have him at #55 overall. The Dolphin system was wrong for him but he still put up 10 TD's. Bridgewater's strength is the long ball and In see him coming back as an every week starter.
10. Matt Ryan
I have him at #64 overall. Last year he was around QB6 and with a better OL, younger more athletic RB's and healthy Wr's, I can see a top 4 season.
As always thanks for reading and please feel free to comment or ask any questions.
Videos
New York Jets OTA Presser Takeaways, Aaron Rodgers' Impact and Summer Delusion