Featured Editorials Home Slider
Fitzpatrick and Gailey get Chance at Redemption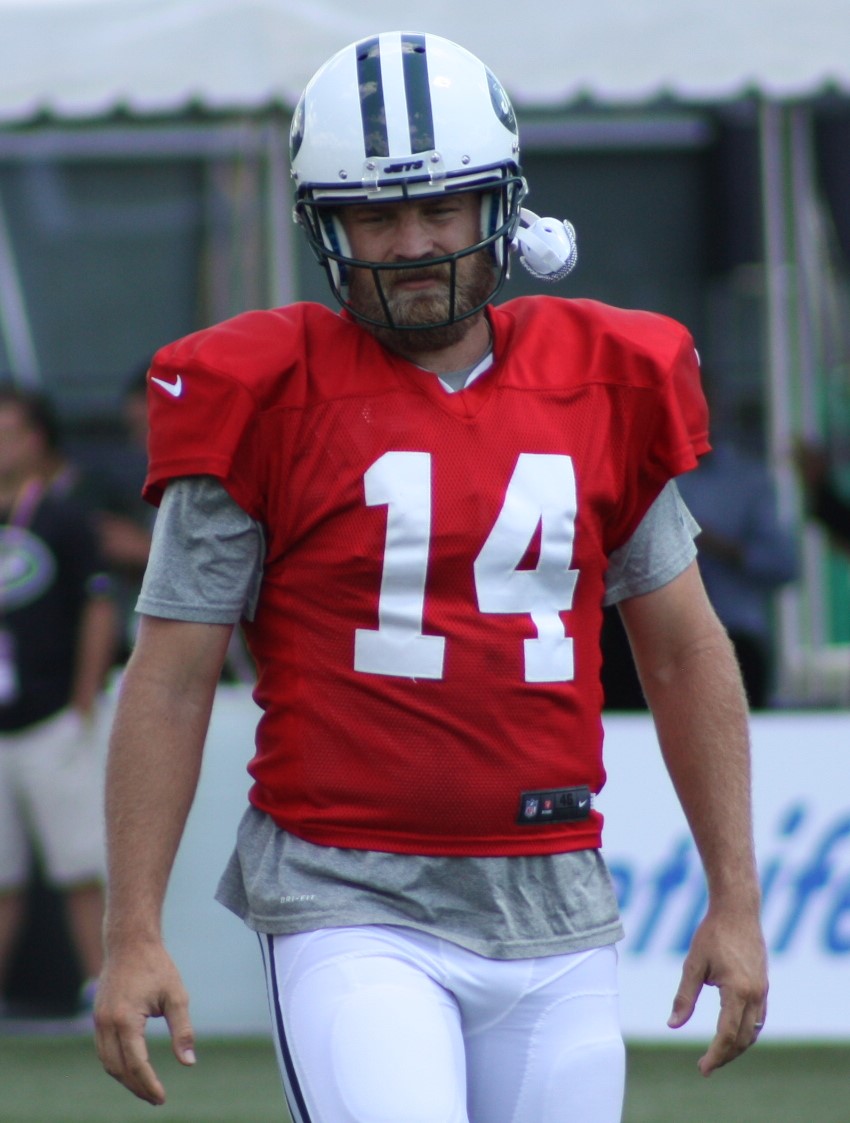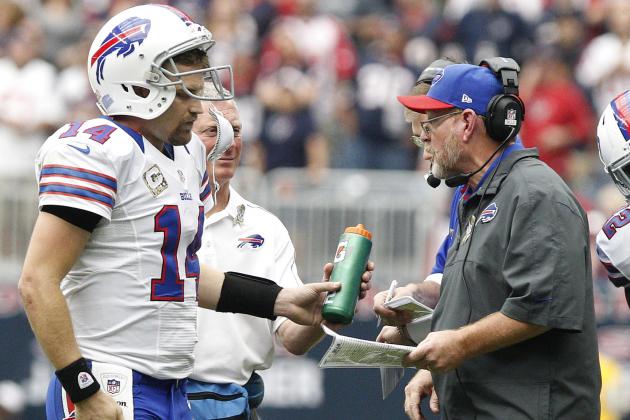 By Glenn Naughton
It's an unlikely scenario in the NFL.  A veteran quarterback reunited with his previous head coach, now serving as his offensive coordinator, with a vastly improved roster from their previous time together, providing an opportunity to attain a level of success that they had failed to reach previously.
Yet that's exactly where Jets quarterback Ryan Fitzpatrick and offensive coordinator Chan Gailey find themselves in the aftermath of an ugly incident yesterday at Jets camp in Florham Park.
Starting quarterback Geno Smith had his jaw broken by teammate IK Enemkpali in what was reportedly a dispute over a $600 airplane ticket that Enemkpali purchased for Smith and had not yet been reimbursed.  The broken jaw will put Smith out of action from 8-10 weeks.
Enter Fitzpatrick, the Harvard graduate who played under Gailey in Buffalo from 2009-2012, the final three years of that stretch being the most productive of his ten-year career. Over those final three seasons with Gailey, Fitzpatrick would throw 71 touchdowns and 54 interceptions while completing 60% of his passes.  The fact that Gailey got more out of Fitzpatrick than any other coach had managed to before or since should come as no surprise.
Not long after the coordinator's hiring this off-season, JetNation.com took a look at his body of work and it was clear that time after time, Gailey managed to get all of his quarterbacks to play their best football when he was calling the plays, getting career seasons out of players such as Mike Tomczak, Kordell Stewart, Jay Fieldler, Fitzpatrick and even Tyler Thigpen.
It was with Fitzpatrick however, that Gailey did some of his best work from an offensive standpoint, but it was a porous Buffalo defense that stopped the two from enjoying any post-season success.
During his time with the Bills, Fitzpatrick would often end up on the wrong end of a shootout, finishing with a .500 winning percentage (11-11) over that three-year stretch in contests in which he was able to put up 21 points or more.
As we pointed out just a couple of months ago, if Fitzpatrick were to get the nod under center, it would be one of the few times in his career in which an average of 21 points per game or more, which isn't out of the question with his current supporting cast, could be all he needs to make a trip to the post-season.
Now the pair will get a second lease on life.  If the duo can managed to duplicate the success they had just three seasons ago, then Jets fans will have plenty of reasons to remain optimistic.
Even as Fitzpatrick appears to have lost a little bit on his fastball since he last worked with Gailey, one would hope he can compensate for that with years of experience and an impressive offensive cast that includes Brandon Marshall, Eric Decker, Jeremy Kerley, Devin Smith and Jace Amaro; plenty of targets from which to choose on any given day.
Prior to today's incident, Fitzpatrick was getting fewer practice reps than Smith, who was handed the starting job, and wasn't scheduled to get any first-team reps with the offense in Detroit on Thursday, that will clearly change from this point on.
Second chances don't often come along very often in the NFL…not like this.  Fitzpatrick and Gailey, working together again, in the AFC East again, but with a punchers chance at a playoff spot that eluded them for years in Buffalo, and a chance at redemption that neither could have imagined just two years ago.
Videos
Aaron Rodgers Injury Fallout & Jets/Bills Recap