Breaking News Fantasy Football Featured Editorials
#FantasyFootball Start 'Em or Sit 'Em and FanDuel Picks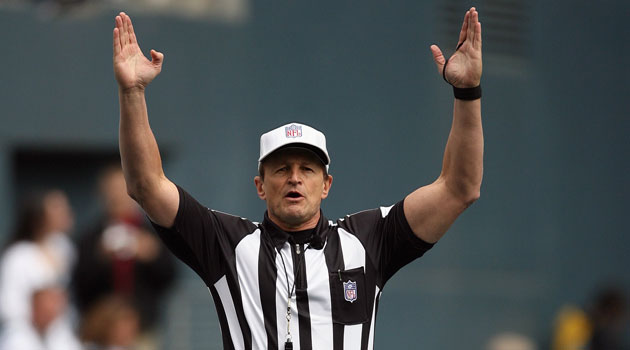 This is the 1st week of football and welcome to our start or sit column.  We have done this for a few years and this year we are adding FanDuel picks at the bottom.  For normal leagues we will pick some players outside the top 10 and 15 who I think will play well. As well as some higher rated players who I see underachieving.  We are using the ESPN rankings.  Let's get to it:
Underachievers
Peyton Manning-  I am in the prove it stage, plus he has a tough defense in the Ravens who have a healthy secondary.
Andrew Luck- The Bills are a top 5 defense, you may not be able to bench him but I would temper expectations.
Drew Brees- He has a few things going against him, on the road where he plays much worse than home as well as playing a top 10 defense in the Cardinals.
LeSean McCoy- He has been injured and is to much of a gamble this week.
Justin Forsett- I see the Broncos being a top 5 defense and not sure how Forsett will fit into this new scheme.
Alfred Morris- He does not play on passing downs and expect them to fall behind which will limit his carries.
Odell Beckham- He was been the toast of the off season but the Cowboys were pretty solid vs receivers last year.
Alshon Jeffrey-  We have not seen him all preseason and John Fox is also a tad sketchy with injuries, I would stay away.
Keenan Allen-  I just do not yet see him as a WR2 based on the match-up and his projected opportunities.
Jimmy Graham-  The Rams were top 5 defending the tight end last year and I expect the same starting 2015.
OverAchievers
Sam Bradford- Ride the train while he is upright in an awesome match-up.
Carson Palmer- I expect the Saints to be a bottom 5 defense, easy peasy.
Ryan Tannehill-  I expect big things all season from this QB and in what will be a theme, I will pick against most NF East teams at this position
Jonathon Stewart- The Jaguars have a decent defense but I expect a full does of Stewart due to the lack of receiver options.
Doug Martin- I am drinking the preseason kool aid here as I saw a different RB than past few years.
Darren McFadden- He has been named the starter and think he scores and puts up 75 yards in his 15 touches.
DeAndre Hopkins- The Chiefs are missing their best CB and best DT, and Brian Hoyer has shown he can feed a WR1.
Allen Robinson-  I expect at least 12 targets against an injured Carolina secondary.
Jarvis Landry- This is the start of his breakout year, an every week starter.
Delanie Walker-  He is their best mid range passing option, I see Mariota leaning on him big time.
Here are my Fan Duel picks, I will give 2 higher and 3 lower salaries I like at each position.
 Quarterbacks
Aaron Rodgers $9,700- The Bears are just awful, if you are going to pay, pay here.
Ryan Tannehill $8,000- See above, another easy secondary to play against.
Carson Palmer $7,700-  The Saints are easy pickings
Sam Bradford $7,500- This may be the most picked QB this week.
Running Backs
Jeremy Hill $8,600-  The Raiders looked better in preseason but I have to see it in real games.
Lamar Miller $7,300-  There are not many options behind him right now.
Jonathon Stewart $7,100-  He will be the bell cow.
Doug Martin $6,900-  I think he gets a real shot and makes the most of it
Chris Ivory $6,400- The Browns are decent but expect at least 15-18 touches to not have Fitz throw it all over.
Duke Johnson $5,800- He has been cleared for contact and will be a nice cheap filler.
Wide Receivers
Julio Jones $9,000- I expect an huge day that's worth the price.
DeAndre Hopkins $7,800 – I see double digit targets and a touchdown.
Vincent Jackson $7,200- He had similar stats to Evans and with him questionable he should soak up the targets.
Allen Robinson $6,100- He should get all the targets with no Julius Thomas.
John Brown $6,000- He spent the off season with his QB, I expect a very bog season.
Davante Adams $5,500-  This is too easy but if head to head just take it and run.
Nelson Agholor $5,500- Playing a bad defense, this will be his cheapest week.
Tight Ends
Martellus Bennett $6,200- He is Jay Cutler's best option in a game they will have to pass.
Delanie Walker $5,400- I think he becomes Mariota's best friend.
Thank you for reading and have a great week, feel free to ask any questions here or on
Twitter
.
Mike
Videos
Aaron Rodgers Injury Fallout & Jets/Bills Recap