Breaking News Featured Editorials Home Slider
Thanks, John Idzik?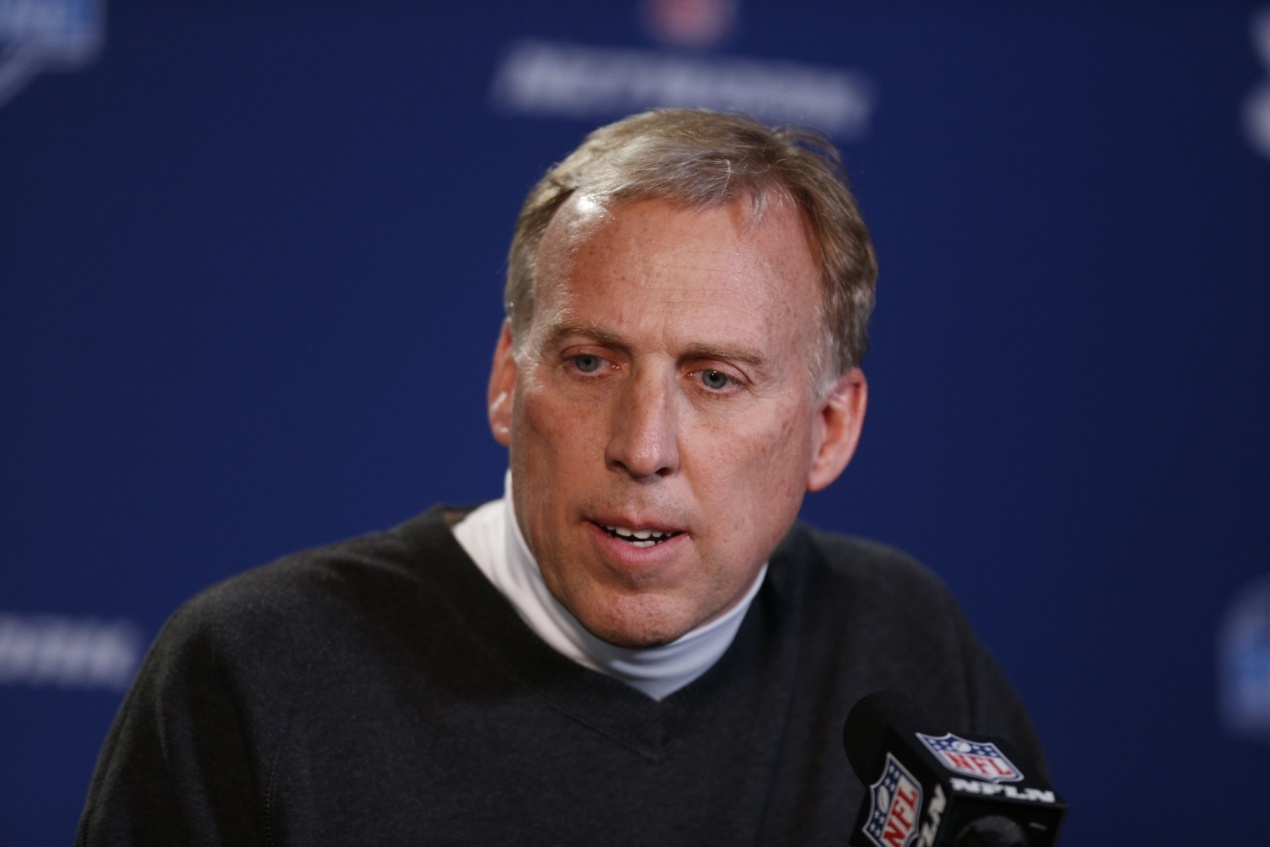 By Glenn Naughton
While Jets fans are riding high following a week one 31-10 victory over the Cleveland Browns and extending the months-long celebration of the departure of former General Manager John Idzik, now might be a good time to begrudgingly thank the failed GM as many of his acquisitions played a huge role in yesterdays triumph and for the foreseeable future.
First and foremost, safety Calvin Pryor enjoyed his best game as a pro after a largely forgettable 2014.  Pryor led the team with 10 tackles and forced a touchdown-saving fumble when he jarred the ball loose when he met Browns quarterback Josh McCown at the goal line early on in the game.  In sixteen games last season, Pryor was known for missing tackles, taking bad angles and getting beat in pass coverage.  With adequate cornerbacks now on board, Pryor had the opportunity to play in a more comfortable role and he didn't disappoint.
Then of course there was the Jets offense that piled up four touchdowns, three of which came from running back Chris Ivory (2) and receiver Eric Decker hauled in a Ryan Fitzpatrick pass in the back of the end zone for score of his own.  Both players are expected to be significant contributors to the Jets offense this season and both were brought in by Idzik.  Ivory via trade from New Orleans, and Decker came on board as a free agent last season as Idzik's one major signing.
Seventh-round linebacker Trevor Reilly played a career-high 20 snaps and managed a strip sack of Browns quarterback Johnny Manziel, Reilly's first as a pro.
Let's not forget Marcus Williams, quite possibly the Jets' biggest find of 2014, who stepped in and played well for the injured Antonio Cromartie.  Williams was also brought in by Idzik, but in fairness, Williams' signing was only made necessary by Idzik's refusal to sign an established cornerback in free agency.
Once his top choice, Dimitri Patterson was released for going AWOL and Dee Milliner and Dexter McDougle were injured, Idzik scrambled to bring in a warm body who could play the position at mid-season.  As luck would have it, he eventually found one in Williams who had an interception and a near-forced fumble in the  home opener.
Idzik is no longer at Florham Park and nor should he be.  His many failings in just a two-year period were too much to ask any owner to tolerate and the Jets did the right thing in letting him go.  But if yesterday is any indication, it appears a few of his acquisitions may not turn out to be the waste of picks and salary cap space that many Jets fans had feared.
Videos
NY Jets Phase 3 OTAs, Expectations and a Minor Calf Tweak with Greg Renoff