Breaking News Home Slider Injury Report Jet News
Eric Decker Injury Update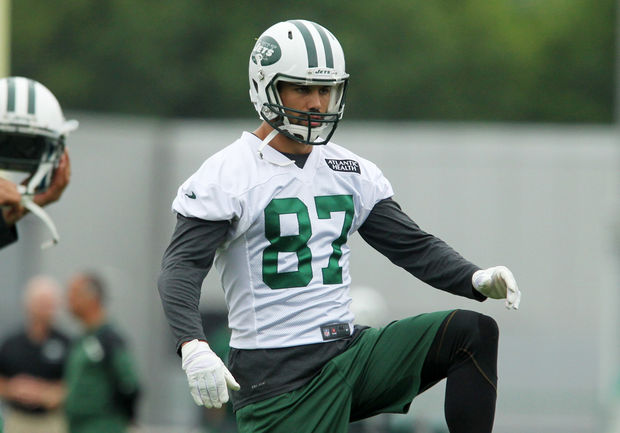 Eric Decker had a big night on the field in the Jets win over the Colts.  He had 8 receptions for 97 yards with most of it coming during the first half. He seemed unstoppable at times going against a banged up Colts secondary. He was sidelined late in the game with what was described as a knee injury. He went into the locker room in the 4th quarter and Todd Bowles said Decker would undergo an MRI on Tuesday.
There is encouraging news as we wait to hear about the MRI results.
Eric Decker said he doesn't believe his knee injury is serious; nothing that requires surgery, he said #jets

— Kimberley A. Martin (@KMart_LI) September 22, 2015
Decker: "I'm going to be smart about it. I'm not going to rush myself back." He thinks it was a PCL injury. #nyj

— Manish Mehta (@MMehtaNYDN) September 22, 2015
So the manual manipulation test on his knee didn't indicate any sort of tear that would require surgery

— Manish Mehta (@MMehtaNYDN) September 22, 2015
You can read more about Eric Decker's knee injury in our forums.
Videos
New York Jets OTA Presser Takeaways, Aaron Rodgers' Impact and Summer Delusion