Breaking News Home Slider Injury Report Jet News
5 Jets Updates, Revis, Geno, Decker & More…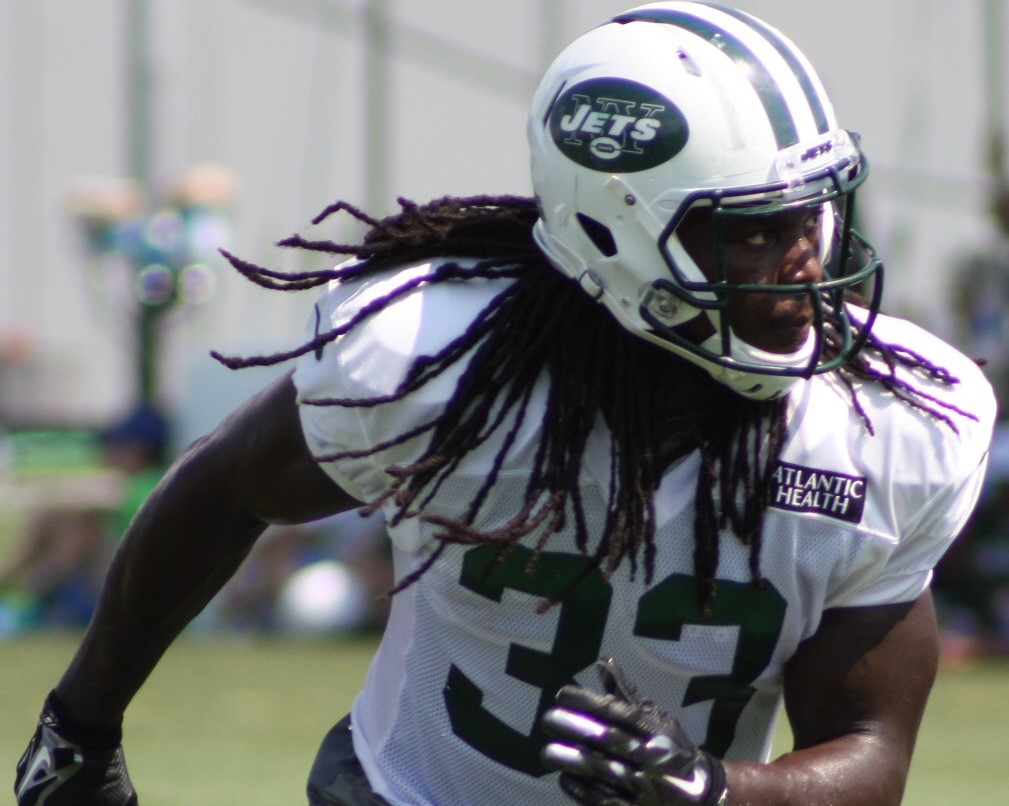 Geno Smith practiced this week. Ryan Fitzpatrick is still the starter, but who is the backup? Coach Bowles indicated they would decide who the backup QB is (Geno or Petty) on Saturday.
Darrelle Revis was limited in practice on Thursday. This injury isn't serious and the Jets are hopeful that he will play on Sunday.
Chris Ivory still has a sore quad. Todd Bowles says they won't know his status until Sunday morning
Chris Owusu had surgery (scope) on Thursday and his new timeline is 3 weeks. Who will return kick returns while he is out?
Bilal (Powell) and (Zac) Stacy have done it in the past. We still have Walter (Powell) on the practice squad, that's an option. We have a couple guys that we haven't made a decision on yet.

What about Devin Smith returning kicks if he is active?

Yeah, but we're not going to let him do that this week.
Will Eric Decker play on Sunday? He hasn't practiced yet. If he is able to practice he could still see the field on Sunday.
Videos
New York Jets OTA Presser Takeaways, Aaron Rodgers' Impact and Summer Delusion