Breaking News Home Slider Injury Report Jet News
Injury Updates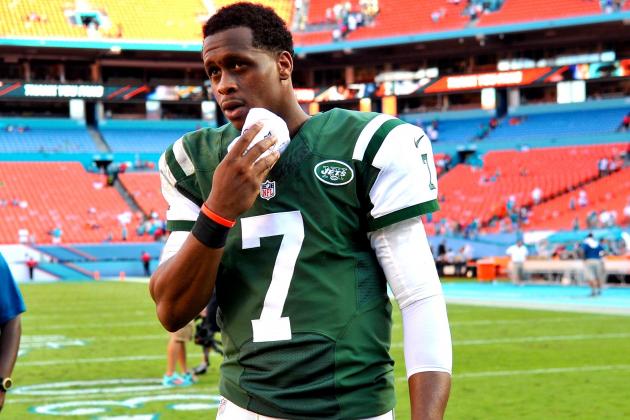 The Jets had a full practice on Wednesday. Geno Smith practiced and there is a chance that he will be active on Sunday against the Eagles. The news on Eric Decker is pretty good, but he sat out today as well. Lorenzo Mauldin did not practice and here are additional updates from Todd Bowles.
On Eric Decker's injury…
He didn't practice today. I would say he sat out. We'll see how he feels going forward this week.
On if there's any chance he doesn't play on Sunday…
It's possible if he doesn't get anything done.
On Chris Owusu's injury…
He's going to be out. He's going to get a knee scope that will keep him out a week or two. He definitely won't be ready this Sunday.
On how Owusu got hurt…
I don't know. He said somebody banged it and kind of landed wrong and twisted it.
On if Owusu's injury occurred late in the game…
I'm assuming so. He's a tough guy. He fought through it. I didn't see it during the film. He could have gotten hurt on any number of plays, he just sucked it up and played.
On it being just a week or two away from practice with a knee scope…
That's what they told me.
On if Owusu had the scope yet…
No, not yet.
On what this means for the wide receivers with Owusu and possibly Decker out for the game…
If Chris is out and Eric is iffy, we have other guys that have to step up. We may have to play Devin (Smith), we may have to play (Jeremy) Kerley. We'll see if we have to bring somebody in or if we have to get someone off of the practice squad.
On how D. Smith looked today in practice and if he has an idea on when he will be available…
He was full speed. He got a lot of reps with the other two guys down. That could come along later once we see how everybody fits into the plan.
On what Geno Smith was able to do…
Geno was full practice today. He got cleared and he was full practice today.
On if today was his first full practice…
First full practice, yes.
On if he expects G. Smith to be active Sunday…
It's possible. It's between him and Bryce (Petty). We'll see how much he learns this week. One of them will be.
New York Jets

Practice Report
Did Not Participate In Practice
Wednesday
G Willie Colon (knee), WR Eric Decker (knee), RB Chris Ivory (quadricep), LB Lorenzo Mauldin (concussion), WR Chris Owusu (knee), LB Trevor Reilly (finger), CB Darrelle Revis (groin), CB Darrin Walls (hamstring)
Limited Participation in Practice
Wednesday
G James Carpenter (back)
Full Participation in Practice
Wednesday
DE Stephen Bowen (knee), CB Antonio Cromartie (knee), T Breno Giacomini (biceps), S Jaiquawn Jarrett (shoulder), WR Devin Smith (ribs), QB Geno Smith (jaw)

Philadelphia Eagles

Practice Report
Did Not Participate In Practice
Wednesday
LB Kiko Alonso (knee), DE Taylor Hart (shoulder), LB Mychal Kendricks (hamstring), DE Cedric Thornton (hand)
Limited Participation in Practice
Wednesday
RB DeMarco Murray (hamstring)
Full Participation in Practice
Wednesday
WR Seyi Ajirotutu (elbow, concussion), TE Trey Burton (shoulder), DE Fletcher Cox (groin)
Videos
Aaron Rodgers Injury Fallout & Jets/Bills Recap