Breaking News Home Slider Injury Report Jet News
Sprained MCL for Colon; Winters to Start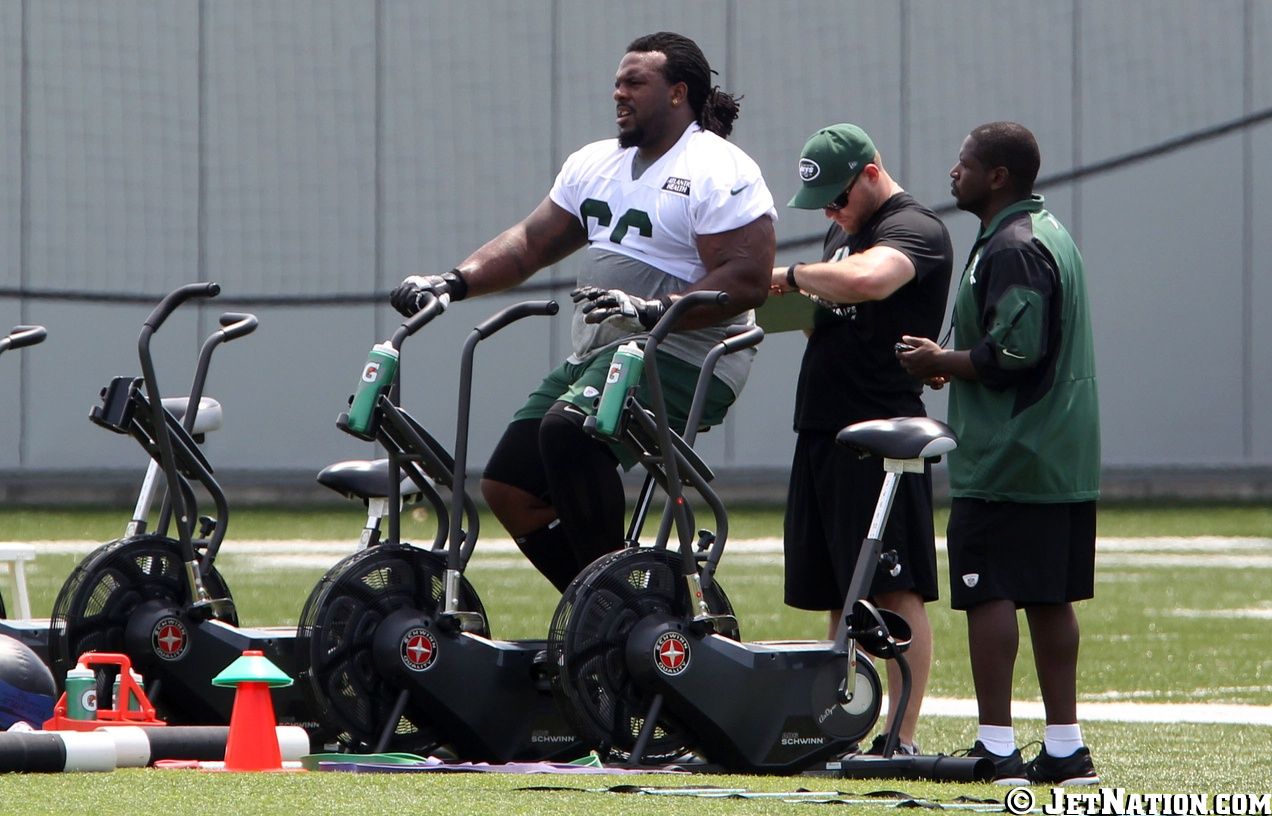 Willie Colon was injured on Sunday during the game against the Philadelphia Eagles. The initial concern was that it could be a serious knee injury. The report today was more encouraging, although he will definitely miss the game in London against the Dolphins with a sprained MCL. Todd Bowles provides the update, "Willie has a sprained MCL. He'll be out at least a week. We'll re-evaluate him after that."
Bowles said the he hopes Colon will be back after the bye week.
Brian Winters replaced Colon at right guard and he will start against the Dolphins on Sunday. Bowles gave this update on Winter's performance, "He graded out pretty good. He played hard. Nobody played great on both sides of the ball, but he played hard and he did what he was supposed to do."
The Jets chose Winters over Oday Aboushi not because of Oday's suspension but because they were more impressed with winters in the spring.
We thought that Brian was tough, and not that Oday was a bad player because I think he started at left guard for Houston this weekend. Winters showed some stuff in the spring. He was a little more mobile that way and they were different types of players. (Winters) was just the guy we decided to go with.
Here are some thoughts from our NY Jets message board on the tough assignment that Winters has this weekend facing Ndamukong Suh.
Videos
Aaron Rodgers Injury Fallout & Jets/Bills Recap