Breaking News Home Slider Injury Report Jet News
Mangold, Pryor, Owusu & Smith Miss Practice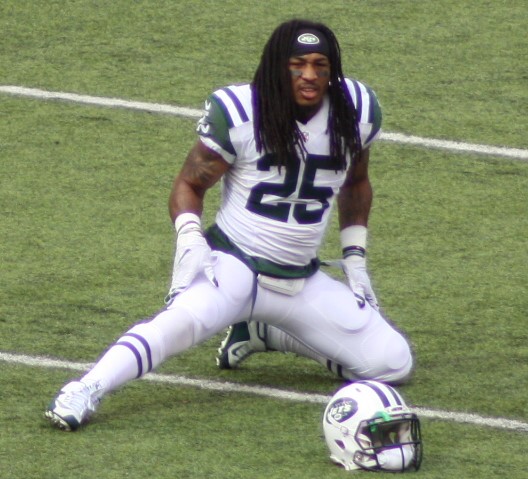 The Jets have several players that did not practice on Thursday. That list includes Nick Mangold, Chris Owusu, Calvin Pryor and Devin Smith. Willie Colon, Bilal Power and Eric Decker were all limited in practice.
Running back Stevan Ridley has been going through full practices this week. So if Powell can't go, look for Ridley to be moved to the active roster for the Raiders game.
Todd Bowles provided a few other updates:
Chris Ivory looks fine this week after his hamstring issue that seemed to bother him against the Patriots.
Devin Smith and Nick Mangold: Both still sore. If they don't make any progress tomorrow, then I'll be a little less optimistic.
If Mangold can't go on Sunday, there was no official announcement as to who would start at center (Dakota Dozier or Wesley Johnson).
NEW YORK JETS
P
PLAYER
INJURY
WED (10/28)
THURS (10/29)
C
Mangold, Nick
Neck
DNP
DNP
WR
Owusu, Chris
Concussion, Shoulder
DNP
DNP
S
Pryor, Calvin
Ankle
DNP
DNP
WR
Smith, Devin
Ankle
LP
DNP
G
Colon, Willie
Knee
DNP
LP
WR
Decker, Eric
Knee
DNP
LP
RB
Powell, Bilal
Ankle
DNP
LP
CB
Skrine, Buster
Shoulder, Hand
LP
LP
S
Bailey, Dion
Hip
FP
FP
RT
Giacomini, Breno
Thumb
FP
FP
RB
Ivory, Chris
Hamstring
FP
FP
DB
McDougle, Dexter
Hand
FP
P
Quigley, Ryan
Right Shin
FP
FP
DE
Williams, Leonard
Knee
FP
FP
CB
Williams, Marcus
Hamstring
FP
FP
OAKLAND RAIDERS
 
 
P
PLAYER
INJURY
WED (10/28)
THURS (10/29)
S
Woodson, Charles
Shoulder, Knee
DNP
FP
LB
Ball, Neiron
Knee
DNP
DNP
DB
Carrie, TJ
Shoulder
LP
FP
CB
McGill, Keith
Foot
LP
FP
DT
Autry, Denico
Concussion
FP
FP
DT
Ellis, Justin
Ankle
FP
FP
Videos
Aaron Rodgers Injury Fallout & Jets/Bills Recap