Breaking News Featured Editorials Home Slider Jet News
In Search of Pass Rush, Catapano, Mauldin get Extensive Look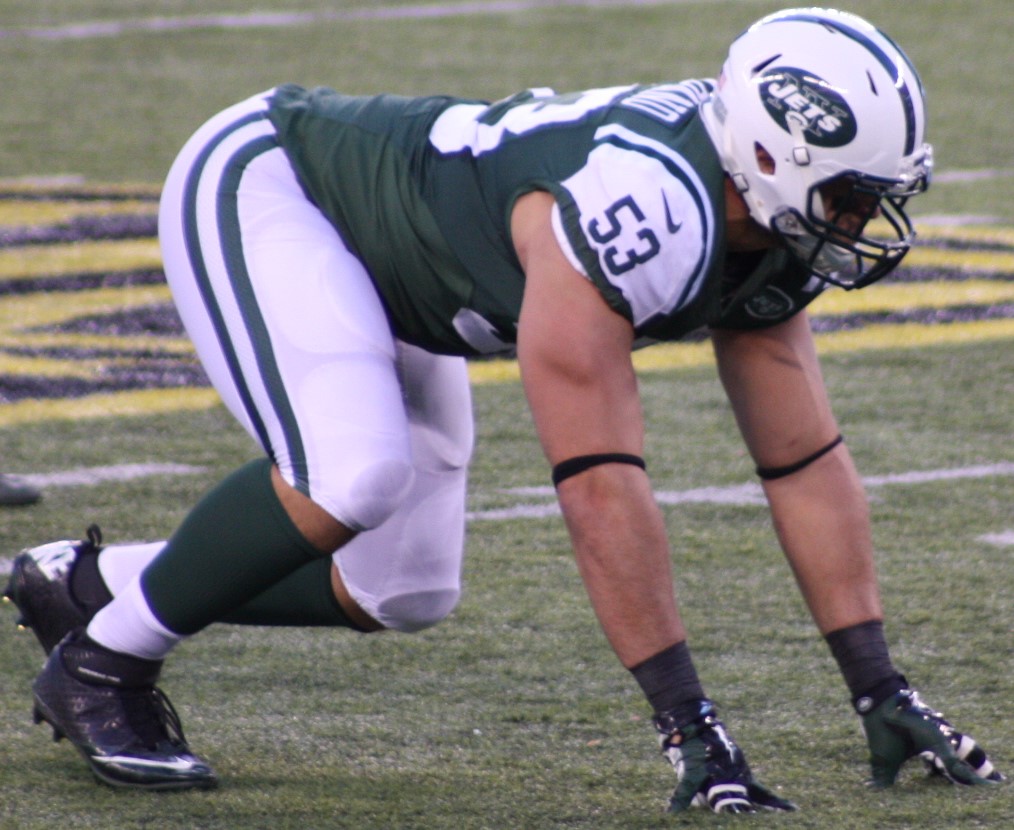 By Glenn Naughton
In an effort to boost his team's pass rush off the edge against the Miami Dolphins on Sunday, Jets Head Coach Todd Bowles turned to rookie linebacker Lorenzo Mauldin and  former Kansas City Chiefs 2013 7th round draft choice, Mike Catapano.
Mauldin saw his most extensive action of the season as he was in on 39 plays and notched his third sack when he leveled Dolphins quarterback Ryan Tannehill while adding a fumble recovery on a Sheldon Richardson strip sack late in the fourth quarter.
When the Jets waived linebacker Quinton Coples last week, it was assumed that Mauldin would see his workload increase, but few people expected Catapano to benefit quite so soon, if at all.
Added in early September after being let go by the Chiefs despite a strong showing in the pre-season, Catapano was promoted to the active roster on November 21st and was given plenty of opportunities against Miami as he was on the field for 42 plays.
A local kid from Bayville, New York, the former Princeton standout didn't register a sack, but he did generate multiple pressures on Tannehill as he moved around the defensive line as well as being used at several linebacker spots.
Catapano may be an unknown to most fans at this point, but he clearly did something to impress a Jets coaching staff in search of a pass rushing presence.
Look for Bowles and defensive coordinator Kacy Rodgers to continue tinkering with  Mauldin, Catapano and second-year linebacker Trevor Reilly as they look for ways to get to the quarterback from the outside edge, something the team has had difficulty doing for far too long.
Videos
JetNation
4.6K
Subscribe
Blowout win for Zach and the Jets as Gang Green Drops Houston 30-6