Breaking News Home Slider Injury Report Jet News
Harris, Milliner & Mo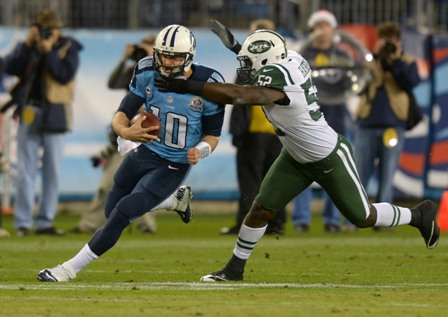 David Harris left the game against the Cowboys with an injury. Milliner seems to get hurt even when he doesn't play. And Muhammad Wilkerson (head) isn't in the concussion protocol. Here are the updates from Todd Bowles.
David Harris and does he need an MRI?
He has a back contusion and is day-to-day. No, (he) took x-rays and everything came out negative. He was okay, he's just sore.
Dee Milliner
He has a hamstring strain, he's day-to-day as well.
On if Muhammad Wilkerson is under concussion protocol…
Mo's okay.
Other Injury Updates
On Kellen Davis' injury…
He's got a sore back. He's day-to-day right now as well.
On if anything lingered with Eric Decker's initial knee injury…
Normal soreness this late in the season.
Videos
Aaron Rodgers Injury Fallout & Jets/Bills Recap