Breaking News Featured Editorials Home Slider
2016 NY Jets Opponents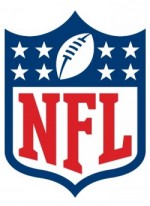 The NFL schedule hasn't been released yet, but the opponents for next year are known. Here is the list of 2016 New York Jets opponents per fbschedules.com.
At first glance, this schedule is harder than what the Jets had in 2015. Kansas City, Arizona and Pittsburgh are very tough road games. Having the Bengals and Seahawks at home is pretty challenging as well. Teams change from year to year obviously, but right now it looks like a much tougher road ahead.
Home
Buffalo
Miami
New England
Baltimore
Cincinnati
St. Louis
Seattle
Indianapolis
Away
Buffalo
Miami
New England
Cleveland
Pittsburgh
Arizona
San Francisco
Kansas City
Jets fans are discussing the 2016 New York Jets Schedule in our forums.
Videos
NY Jets Phase 3 OTAs, Expectations and a Minor Calf Tweak with Greg Renoff