Breaking News Featured Editorials Home Slider
Will Jets Pursue Familiar Faces in Free Agency?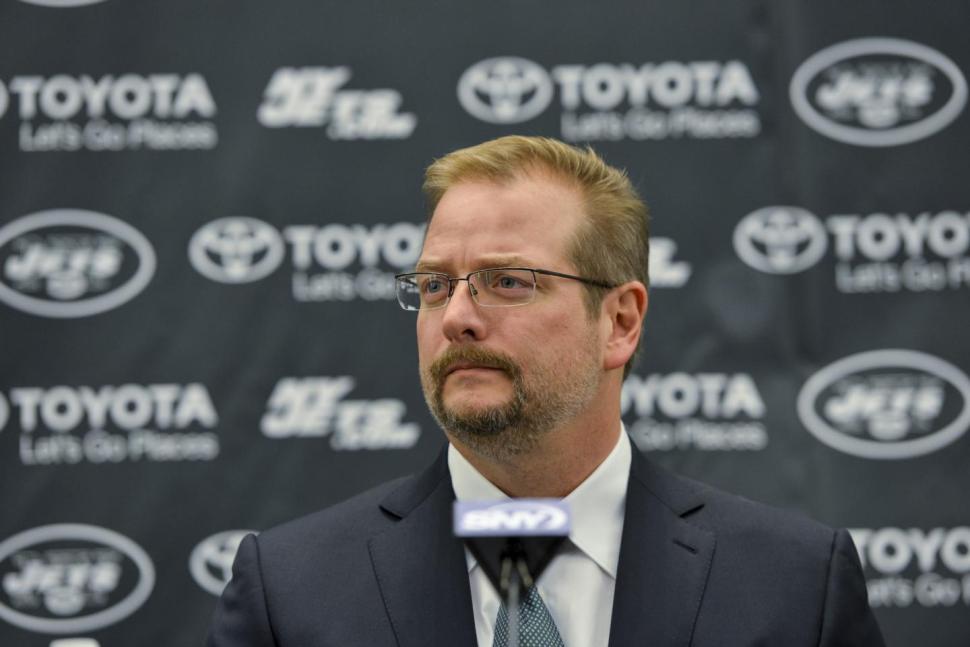 By Glenn Naughton
For all but the six teams still remaining in the NFL playoffs, it's time for organizations and their fans to start planning and talking about their off-season and potential targets through the draft and free agency.  One common practice among General Managers and Head Coaches is pursuing players with whom they are familiar to fit in to their locker room or scheme.
Jets fans who recall the days of Bill Parcells will likely remember the "Big Tuna" acquiring Dave Meggett, Pepper Johnson and Keith Byars, all players who had played for Parcells in the past with the Giants and Patriots.
Just this past season, Jets fans saw former Jets Head Coach Rex Ryan seemingly sign every former Gang Green player on the market.  Linebacker IK Enemkpali, DT TJ Barnes, WR Greg Salas, WR Percy Harvin, and TE Matthew Mulligan headed to western New York with Ryan's Bills.
Even the Jets took part this past season when Mike Maccagnan and Todd Bowles went out and signed cornerback Antonio Cromartie whom Bowles had coached in Arizona, while also working a draft day trade that netted since-departed wide receiver Devier Posey from Maccagnan's previous employer, the Houston Texans.
Is this a something we'll see more of in the coming months as more of Bowles and Maccagnan's former players hit free agency?  With that possibility in mind, JetNation.com takes a look at some current Arizona Cardinals and Houston Texans who could fill any of the Jets' many needs heading in to the 2016 season.
ARI RT Bobby Massie- Selected in the 4th round of the 2012 NFL draft, the 26 year old Massie started all 16 games for the Cardinals in 2015 but only 14 this year as he was suspended for a DUI.
Far from "ordinary" circumstances, Massie was caught sleeping behind the wheel of his car at the team's facility when he realized he'd had too much to drink and decide to "sleep it off".  Unfortunately for Massie, a team security guard didn't recognize his vehicle called local police who showed up and charged the lineman with the offense.  His asking price wouldn't likely break the bank, and Breno Giacomini has been inconsistent enough at RT that the possibility of searching for a replacement shouldn't be overlooked.
ARI OL Bradley Sowell-  Looking at Arizona's bench in search for some depth, we find offensive lineman Bradley Sowell who is also due to hit free agency this offseason.  Sowell played just 33 snaps this season, but he did start 12 games for the Cardinals two seasons ago.  That's exactly 12 more career starts than current Jets back-up Ben Ijalana.  If Bowles liked we he saw from Sowell during his time with the Cardinals in 2013, the Jets could make a move for the more experienced lineman.
HOU DE Jared Crick- With the future of current Jets defensive lineman Muhammad Wilkerson up in the air, the Jets may be in the market to add some beef to their defensive line if Wilkerson departs via free agency, which there is close to zero chance of happening, or a sign-and-trade, which is a distinct possibility at this point.
Maccagnan was a member of the Texans front office when they drafted the 6′ 4", 279 lb Crick in the 4th round of the 2012 draft.  Since that time, Crick has gone from a bench player who started just one game in his first two seasons, to a key piece of the Texans defensive line, starting 31 games over the past two seasons, picking up 81 tackles and 5.5 sacks.
HOU CB A.J Bouye- If the Jets opt to cut ties with cornerback Antonio Cromartie, Gang Green may pursue more depth at the cornerback position with the unproven Dee Milliner and Dexter McDougle still on the roster.  Bouye, who is a restricted free agent, brings good physicality to the position at 6′, 186 lbs, but may not thrive in the Jets' blitz-heavy scheme that relies on man-to-man coverage where Bouye has struggled at times.
His most extensive playing time this season came in against the Jacksonville Jaguars high-powered passing attack when Bouye played 54 snaps, logging 7 tackles and an interception . Bouye made the Texans as an undrafted free agent out of Central Florida during Maccagnan's time with the club.
HOU P Shane Lechler- If the 39-year-old Lechler decides to keep punting, he may garner some consideration from the Jets who watched Ryan Quigley finish 26th in the NFL in average yard per punt last season at 43.8 yards.  Lechler may not carry the same price tag he did last season ($2.08 million) as he's no longer head and shoulders above other punters, but his 47.3 yard avearge was good enough for 5th in the NFL.  Lechler spent just one season with the Texans so his time didn't overlap Maccagnan's, but to not include him as a possible free agent from the Texans, given Quigley's performance would be foolish.
We won't know the Jets plan of attack in free agency for several weeks, but when the time comes, it'll be worth keeping an eye on the players with whom the Jets brass are plenty familiar with.
Videos
New York Jets OTA Presser Takeaways, Aaron Rodgers' Impact and Summer Delusion