Breaking News Home Slider Jet News
Maccagnan Voted Executive of the Year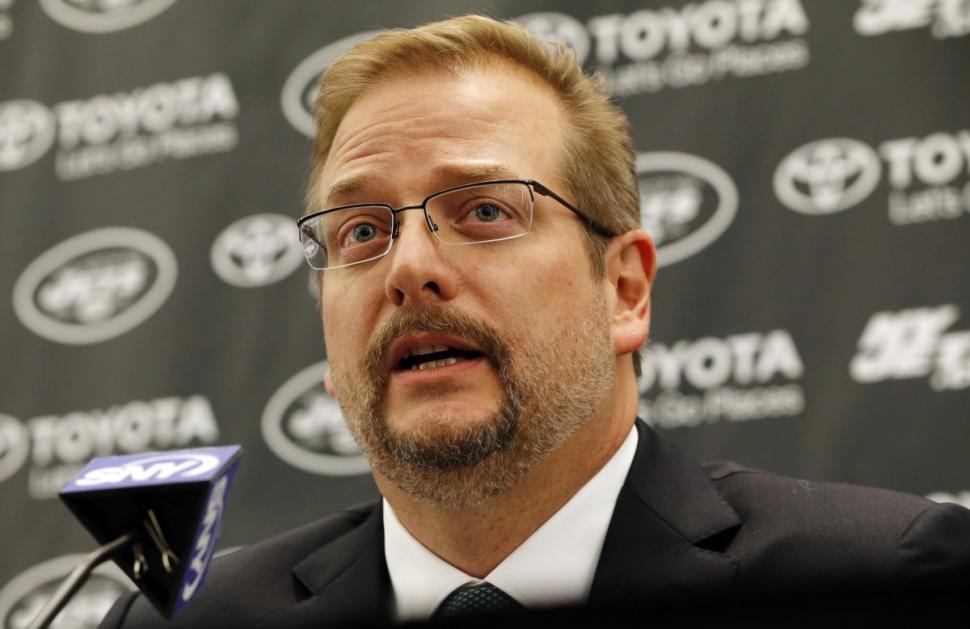 New York Jets GM Mike Maccagnan made plenty of headlines in his first year with the Jets. What was comforting was that he made headlines for the right reasons. Solid football moves were the reason the Jets were able to improve their roster and finish at 10 and 6. Today the Pro Football Writers of America recognized the excellent job that Mike Maccagnan performed and selected him as NFL Executive of the Year.
Jets GM Mike Maccagnan, whose moves helped the Jets rebound to a 10-6 record in 2015, selected PFWA's 2015 NFL Executive of the Year.

— Pro Football Writers (@PFWAwriters) January 21, 2016
Mike Maccagnan is the first #Jets staffer to earn the @PFWAwriters' Executive of the Year award (which began in '93) ☕️☕️☕️☕️

— Kimberley A. Martin (@KMart_LI) January 21, 2016
Maccagnan has plenty of work cut out for him and the upcoming draft could define his tenure here. The good news is Mike Maccagnan is already in draft mode. You can also hear Mike Maccagnan talk about the state of the team in this interview.
Maybe next year will be the year, but for now we will have to rely on the Super Bowl Commercials for entertainment.  Keep the faith Jets fans.
Videos
NY Jets OTA Recap; Robert Saleh Cancels Minicamp