Breaking News Home Slider Jet News
Colin Kaepernick Reportedly Interested in Joining Jets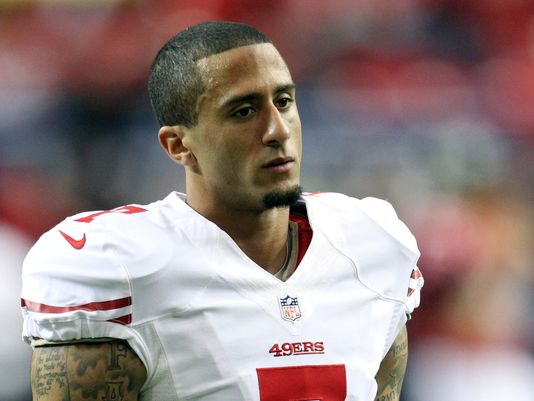 By Glenn Naughton
Manish Mehta of the New York Daily News is reporting that San Francisco 49ers quarterback Colin Kapernick has some interest in being a New York Jet after a disappointing 2015 in the Bay area.
A 5 year veteran, Kaepernick had his worst season as a pro under former Head Coach Jim Tomsula last season and found himself out of the job half way through the season.
According to Mehta, the Jets are "intrigued" by Kaepernick's interest, but a major stumbling block would be the enormous contract that currently ties Kaepernick to the 49ers.
Although Kaepernick wants to play in New York, he still has five years remaining on a blockbuster $114 million extension signed in 2014 that includes escape hatches for his current employer. The Jets, coming off a 10-win season, would have to trade for Kaepernick or wait until he's cut.

The 49ers must make a decision to keep, trade or cut Kaepernick before April 1 when his 2016 base salary of $11.9 million becomes guaranteed. San Francisco would save $8.5 million by cutting Kaepernick, who is scheduled to have a $15.9 million cap charge this season.
The cap hit of $15.9 million may be cost prohibitive for the Jets who are projected to have roughly $30 million in cap room and plenty of their own free agents to sign, including star defensive end Muhammad Wilkerson.   However, if they view Kaepernick as a legitimate long-term solution at the position, more moves could be made to free up the required funds.
Stay tuned Jets fans…things could get interesting. Here is the thread from our forums about Colin Kaepernick to the Jets.
Videos
Aaron Rodgers Injury Fallout & Jets/Bills Recap