JetNation Cooks With The Best Of Them With ICE At MetLife Stadium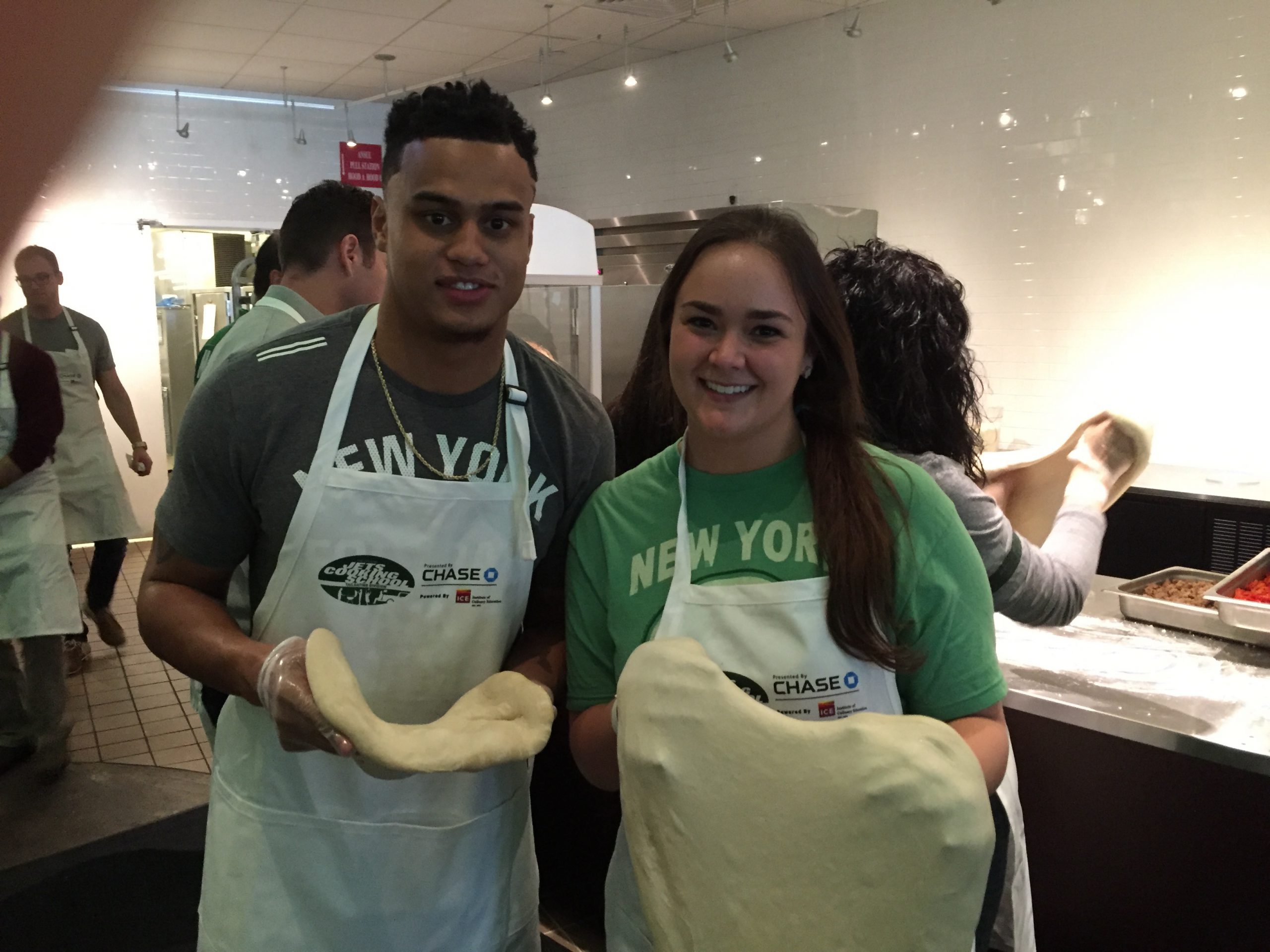 The Institute of Culinary Education (ICE) finished out their 2015/16 season of cooking with New York Jets Fans and Players at MetLife Stadium. The event, titled "New York Jets Favorites," hosted a variety of favorites from past events. In classic style, fans learned to how prepare and cook meals in stations with the excellent chefs from ICE, and NY Jets players. A few of the dishes were Fried Chicken Sandwiches, Premio Sausage and Peppers, BBQ Pulled Pork, and Lobster Mac & Cheese. Dessert included Apple Pie Hand Pies and Cannoli's.  Jets players of past and present were there including Nick Folk, Bruce Harper, and Mark Gastineau, who continuously led the fans in multiple Jets chants!
JetNation is very thankful to be a part of ICE's events with the New York Jets. We look forward to next season, and hope to see more Jets fans too!
You don't have to wait until Jets Cooking School learn new recipes and cooking techniques though. Find out more information about ICE and sign up today!
Videos
New York Jets OTA Presser Takeaways, Aaron Rodgers' Impact and Summer Delusion