Breaking News Home Slider Jet News
Happy 11th Birthday JetNation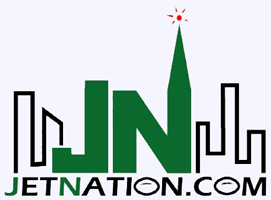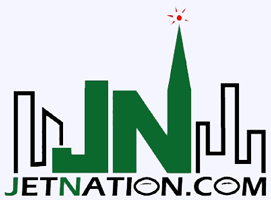 JetNation is now 11 years old. Such a pivotal time in the life of a website. We can leave JetNation home alone now and don't have to worry too much because it isn't a teenager yet. What a fun and exciting 11 years it has been. Gone are the days of Herman Edwards and Eric Mangini. Rex Ryan, Mike Tannenbaum and John Idzik are in the rear view mirror as well. The future is looking bright thanks to Mike Maccagnan and Todd Bowles.
We have been through a lot together Jet Nation. Thank you for taking the ride with us. Here is to the next 11 years and hopefully a few Super Bowl victories.
There is no way you can predict what has happened here. When we launched JetNation we were trying to provide a home for uncensored Jets talk. Facebook didn't exist, Twitter didn't exist and we just wanted Jets fans to be able to discuss the team freely. That seems silly today because you can comment everywhere. It makes us proud that so many Jets fans visit JetNation.com year after year.
In 2016 our forums will receive post number 3 million. That is a lot of New York Jets talk. In 2015 we had enough visits to fill Metlife Stadium over 20 times. That is right, we could have filled Metlife Stadium over 20 times. So, thank you for reading, thank you for posting and thank you for watching. Jets fans make up the greatest fan base in the NFL and we can't wait to see what happens when the team finally puts it all together and our ultimate dream comes true.
Unfortunately if I thanked everyone by name, this post would be 200 pages long. That is how many people gave up their time and put their energy into helping JetNation. Please remember that we are a fan site, this isn't something we do "as a job". This is something that everyone here does because they are passionate Jets fans. I do want to thank several people by name though and I am sorry that I can't name everyone.
The JetNation Moderators and Administrators, they keep the forums running and free of spam. Thor99, faba, Sperm Edwards, Greenbeans, JoeC36, The Crusher and slats. These guys give up a ton of their time and keep us on topic. I am proud that I am friends with 90% of this group. The other 10% will be the topic of an upcoming blog post. 🙂
Glenn Naughton has been a long time forum poster and now he is our head writer. Glenn spends countless hours providing content for JetNation, researching stats and writing amazing editorials.
Courtney Aurillo runs our social media and produces all of our New York Jets videos. She travels to Jets events and often streams live interviews. Keeping up with so many social networks isn't easy, but somehow Courtney makes it look easy.
The JetNation writing team. We have had so many writers contribute articles over the years and we appreciate their efforts greatly. A special thanks to the writers that have been with us for years now: Kristine Gammer, Matt Keach, John Viscardi, Glenn Naughton, Chris Cappella and Alvin. This is a talented group that provides insight week after week.
Tailgate Joe: You can't leave out the guy that feeds you before every home game!!! Joe hosts an incredible tailgate that so many of us enjoy each week.
The JetNation Radio team: Joe Blewett, Vinny Latorraca and super producer Nick Lucarelli. This is a really good group of guys and watching this show grow has been amazing. JetNation Radio is closing in on download # 400,000. They are there week in and week out, recapping the events and updating us on what comes next.
Last but not least, the JetNation Forum posters. They provide entertainment and encouragement after each win and they always provide a different sort of post all together after a Jets loss. The top 5 posters last year were Bombdirt, RutgersJetsFan, The Crusher, Jetsfan80 and Integrity28. Thank you to those guys and everyone who posts and reads in the forums.
Happy Birthday JetNation!
Thanks,
Phil Sullivan
Videos
Aaron Rodgers Injury Fallout & Jets/Bills Recap