Breaking News Draft Home Slider Jet News
Prisco Talks Late-Round Quarterbacks With JetNation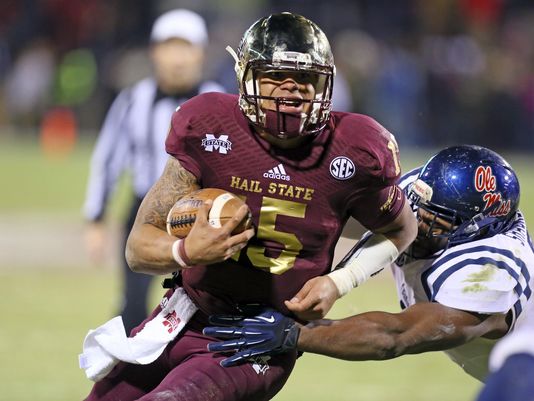 By Glenn Naughton
Following up on a story published yesterday in which we discussed the possibility of the Jets choosing the younger brother of current Jets tight end Zach Sudfeld, Indiana quarterback Nate Sudfeld, we caught up with CBS Sports analyst Pete Prisco to ask his opinion on a pair of late-round quarterback prospects, with Sudfeld being one:
"I like Sudfeld a lot" said Prisco.  He's 6′ 6", he's got a big arm and he led the Big 10 in passing with over 3,500 yards, 27 touchdowns and 7 interceptions.  He's the perfect guy if you're looking for somebody who can stand in the pocket and make all  the throws".
Another late-round option who seems to have mixed reviews within the scouting community is Mississippi State's Dak Prescott who had a fairly impressive stat line of his own, throwing for 70 scores to just 23 interceptions while rushing for  41 more touchdowns.  We asked Prisco to share his thoughts on Prescott as well:
"He's a big kid and I like him a lot, but I don't love him.  He's a huge player who some people compare to Cam Newton but I don't see that.  He's a little inconsistent throwing the ball, but if you can get him in the later rounds, you take a shot.  I think you have to take a quarterback every year.  Whether it's the first round or the sixth round, you keep taking them because you might hit on somebody".
The Jets are expected to take a quarterback at some point in this draft, but just who and when remains to be seen.  Sudfeld would be a nice side story given the connection to a current player, but in the end it's going to come down to production, which he did have at Indiana, as did Prescott in Mississippi State.
Videos
New York Jets OTA Presser Takeaways, Aaron Rodgers' Impact and Summer Delusion