Breaking News Home Slider Jet News
Jets Raising Ticket Prices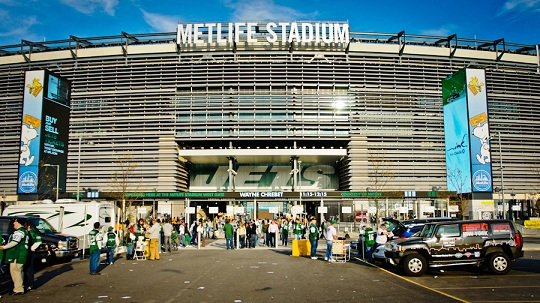 The Jets have started mailing season ticket holder renewal packages. If you are a season ticket holder, what you are about to receive is an announcement that ticket prices are going up.
General admission tickets will be up an average of about $5, while premium seats will see an increase of about $15 on average.

Jets President Neil Glat told The Associated Press that demand, attendance and price comparisons to other events in the NFL and the New York area are considered when the team evaluates ticket prices.

"We take a look at it every year," he said, "and we try to look for the prices that make the most sense."

The Jets had reduced prices in some sections in 2012 and 2013, and there hadn't been an increase in any section in two years.
Here is the letter that is included from Woody Johnson to season ticket holders.
A year ago, I told you that I was optimistic about the future. Now, reflecting on the 2015 season, I remain optimistic. Mike Maccagnan and Todd Bowles reinvigorated the team and have us heading in the right direction. We have an exciting and explosive offense that delivered clutch plays and set passing records. We also have a tough defense that made opposing teams earn every yard and every point.

None of this would have been possible without you, our loyal Season Ticket Holders. You are the passionate core of Jets Nation, and you create our home field advantage. In 2015, you played your part better than ever, setting records for attendance, decibel level, and fan assists. You also showed up in remarkable numbers at our road games. It was great to see so much green – and to hear the J-E-T-S chant – even when the road took us to London.

Explosive offense. Tough defense. Great fans. This is a winning recipe in the NFL. But, as Coach Bowles reminds us, almost doesn't count. Our goal remains to make the playoffs and have a chance to win a championship.

That's why we're hard at work getting ready for 2016, both on and off the field. On the football side, we'll build on our foundation, using Free Agency, the Draft, and the offseason program to assemble a roster that can take us to the next level. Off the field, we will continue to enhance gamedays at MetLife Stadium and to create special events, opportunities, and benefits that make being a Jets Season Ticket Holder a year-round experience.

I can't wait for September, and I hope you feel the same way.

Sincerely,

Woody
Visit our forums as Jets fans as sounding off on the 2016 Jets season ticket price increase.
Videos
NY Jets Phase 3 OTAs, Expectations and a Minor Calf Tweak with Greg Renoff