Breaking News Home Slider Jet News
Monday Notes: Jets Tag Wilkerson, Free Agency Approaches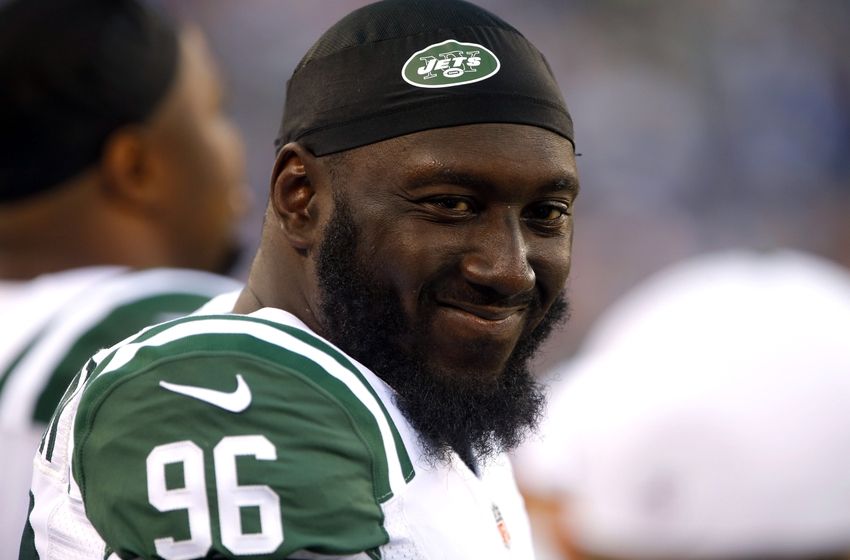 A Quick Recap of Last Week in JetNation:
Jets Use Franchise Tag on Wilkerson Before Deadline
Last Monday news broke that the Jets were planning to use their franchise tag designation on Muhammad Wilkerson, although it was expected they would make the move beforehand. It wasn't until Tuesday, the day of the deadline, that they officially announced the move. Under the franchise tag Muhammad Wilkerson is set to make $15.7 million for the 2016 season. The Jets and Wilkerson still have until July 15th to come to an agreement on a long-term contract, otherwise Wilkerson will play for the aforementioned amount on a one year deal. While the franchise tag is an effective way of locking Wilkerson up as an asset, it doesn't guarantee he'll be on the roster next season. The possibility of a 'tag-and-trade' still exists, meaning trading Wilkerson with the attached salary amount from the franchise tag. It would have to be an impressive offer for the Jets to trade one of their best players, but it would also free up the large $15.7 million doled out from the franchise tag and potentially give them more ammunition for the draft. The Jets applied the 'nonexclusive' franchise tag to Wilkerson, which means another less likely scenario could play out as well. A team can still negotiate with Wilkerson, but they would have to surrender two first round picks to sign him due to the franchise tag. The Jets have a chance to match the offer, but can take the two first round picks if they choose to decline the offer sheet. The tagging of Wilkerson will make it difficult for the Jets to retain Damon Harrison as well. Mike Maccagnan didn't dismiss the idea of keeping both Wilkerson and Harrison stating "it's not outside the realm of possibility," although that's not exactly a confident statement.
The 'Tampering Period' of Free Agency Begins
While free agency doesn't officially begin until Wednesday at 4 p.m. EST, by 12:00 p.m. Monday teams can negotiate with agents. This is referred to as the 'legal tampering period.' It's a two-day window for teams to lay the groundwork for potential deals to be done quickly at the beginning of free agency. While teams are permitted to negotiate with agents, they aren't permitted to negotiate with or contact players. If a team does contact a player during, or before this period they are subject to punishment handed down by the NFL usually in the form of a fine or stripped draft picks. Teams and agents are able to discuss all aspects of an NFL player's contract, and figures are allowed to be exchanged, but no agreement can be made until free agency officially begins. The Jets have multiple free agents who will likely be courted during this two-day period. The players that will attract the most attention are Damon Harrison and Chris Ivory. Ryan Fitzpatrick could be a candidate as well, but he likely won't receive as much consideration early on in free agency as Harrison and Ivory. The Jets have explicitly expressed their desire to keep Harrison and Fitzpatrick, although Ivory hasn't received the same endorsement.
Other Notes
Eric Decker received the award for greatest public service by an athlete at the Jefferson Awards Foundation in New York City last week. Decker's foundation started by he and his wife Jessie, helps military members and veterans. The program is called "Decker's Dogs" and helps fund the rescuing and care of dogs in order to train them for service. The dogs are then paired with veterans or current military members who suffer from disabilities or disorders. Decker was also selected as the Jets' nominee for the Walter Payton Man of the Year award. While at the awards ceremony Decker spoke with the New York Post expressing his disappointment with how the season ended, and mentioning that he's been in contact with free agent Ryan Fitzpatrick. When asked about the end of the season in Buffalo, Decker said "I think I'm still bitter, to be honest. It was hard to watch the Super Bowl for a while, and then toward the end I just started to root for Peyton (Manning), and be happy for some of my friends who are still out there." Later Decker was asked about Fitzpatrick's pending free agency, "I've been texting him, but I don't think he even knows. Maybe he does, but he's not telling any of us."
The Jets announced season ticket prices, and there will be a four percent increase in ticket prices from last season. This may be a little concerning for fans, seeing as the Jets haven't reached the playoffs for five straight seasons. While the Jets did improve their record from 4-12 to 10-6 in one season, it might not justify a price increase. It's the first time since the 2011 season that most stadium sections have had a price increase. The price increase of four percent translates to around $5 on non-premium seating on average. This is a relatively small amount when referring to the price of a ticket, but it could have some fans upset after a season without playoffs and being out of the postseason for so long.
Videos
Aaron Rodgers Injury Fallout & Jets/Bills Recap