Breaking News Home Slider Jet News
Jeremy Kerley's Time With Jets Comes to Close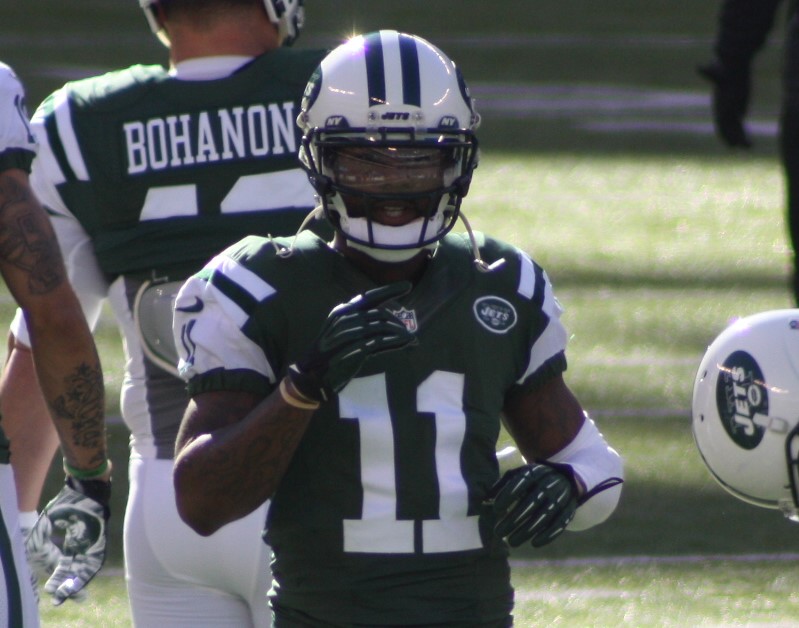 By Glenn Naughton
The New York Jets have cut ties with wide receiver Jeremy Kerley, a move that hardly comes as a surprise after the former TCU product was essentially phased out of Chan Gailey's offense.
Kerley was a rarity for the Jets, a productive mid-round draft pick, something they haven't had many of in recent years.  Chosen in the 5th round of the 2011 NFL draft, Kerley was one of the team's most reliable receivers and a lone bright spot on some of the worst offenses the Jets have ever produced.
Kerley's most impressive work came in 2012 when he became the team's top pass catcher following a slew of injuries to the wide receiving corps.  Kerley would total 827 yards on 56 receptions that season, but he would never come close to those numbers again, needing the next three seasons to eclipse the 800 yard mark.
A man without a role in 2015, Kerley was relegated to punt return duties with a few reps at wide receiver sprinkled in, leading to just 16 catches for 152 yards and 2 touchdowns.  The move saves the Jets $1.3 million in cap room.
Videos
NY Jets OTA Recap; Robert Saleh Cancels Minicamp