Breaking News Featured Editorials Home Slider
Jets Rumored to be Interested in Kaepernick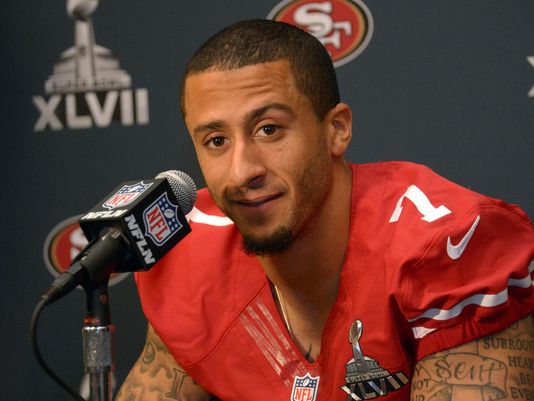 From the never a dull moment department, we bring you the latest Jets QB rumors. There are reports today saying that the Jets are in talks to trade for 49ers QB Colin Kaepernick. There are other reports saying that it is a smoke screen designed to bring down the contract demands of Ryan Fitzpatrick. That seems to make a lot of sense, the QB carousel fills up fast, as there aren't many options for Fitzpatrick to be a starter next year. The Jets seem to be counting on that because it will drive his price down.
Anyway, we will let the tweets tell the full story.
If #Jets don't land Colin Kaepernick, expect them to inquire about #Texans QB Brian Hoyer. They already traded for one #Texans QB last year

— Ian Rapoport (@RapSheet) March 10, 2016
Team executive NOT connected to Jets or 49ers tells me this Kaepernick-Jets thing is a smokescreen to get Fitzpatrick's asking price down.

— Jason McIntyre (@jasonrmcintyre) March 10, 2016
A team trading for Colin Kaepernick will need $13.425M of 2016 salary cap space. His cap number could be lowered after acquiring him.

— Joel Corry (@corryjoel) March 10, 2016
Colin Kaepernick's remaining contract shouldn't be outlandish if a team trades for him. It's $89.2M/5 years with a team friendly structure.

— Joel Corry (@corryjoel) March 10, 2016
We will keep you posted! Let us know your thoughts on Colin Kaepernick to the Jets.
Videos
New York Jets OTA Presser Takeaways, Aaron Rodgers' Impact and Summer Delusion