Breaking News Featured Editorials JetNation Radio Podcasts
Free Agency; Signings, Visits and Departures; JetNation Radio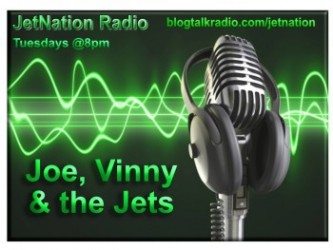 On this week's episode of Joe, Vinny & the Jets we will be talking about NFL free agency and some of the moves so far that have impacted the Jets. The signings of Matt Forte and Jarvis Jenkins as well as the departures of Chris Ivory and Damon Harrison will be hot topics, as well as the standoff going on between Ryan Fitzpatrick and the Jet's brass.This and many other topics are discussed!
JetNation Radio is sponsored by MILE Social.
MILE Social helps businesses manage their social media.
Videos
NY Jets Phase 3 OTAs, Expectations and a Minor Calf Tweak with Greg Renoff