Breaking News Home Slider Injury Report Jet News
Wrist Surgery for Revis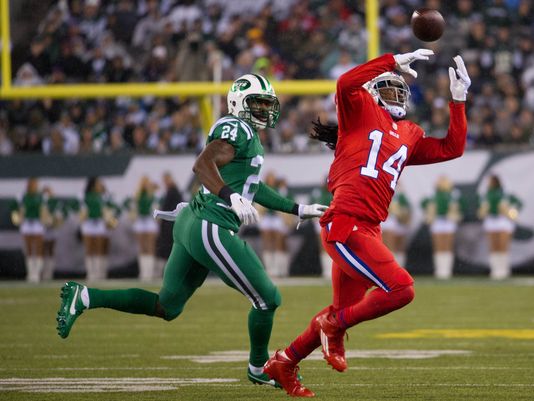 Word came out today that Darelle Revis underwent surgery for a torn ligament in his right wrist. He will be in a hard cast for 2 to 3 months, which will limit him in the offseason workouts. He is expected to be fully ready by training camp.
Darrelle Revis injured his wrist early in the season, I'm told. Likely around Week 3. #jets

— Kimberley A. Martin (@KMart_LI) March 17, 2016
Revis had soreness in his wrist that lingered after the season. Upon evaluation, he had a torn ligament. #Jets

— Dennis Waszak Jr. (@DWAZ73) March 17, 2016
Manish Mehta has a really interesting thought on how this injury could have impacted the game plan against Sammy Watkins when the Jets played the Bills in Week 17. Look at the two games Watkins had against the Jets this year.
Week 3:  3 Receptions for 14 yards
Week 17:  11 Receptions for 136 yards
Todd Bowles intimated to me at Senior Bowl that Jets gameplan vs Watkins in Week 17 had to due with health of his players. Makes sense now

— Manish Mehta (@MMehtaNYDN) March 17, 2016
There was a lot of talk about Watkins facing zone coverage. This does seem to make a lot of sense, if Revis had a torn ligament in his wrist it would significantly impact his ability to jam receivers at the line of scrimmage.
You can read more in our forums about wrist surgery for Darrelle Revis.
Videos
Aaron Rodgers Injury Fallout & Jets/Bills Recap