Breaking News Featured Editorials Home Slider
JN Radio: The Draft Is Only Days Away!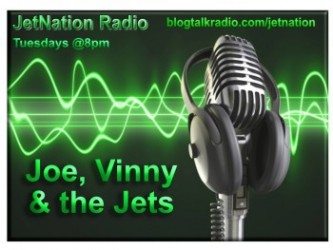 This week on Joe, Vinny & the Jets, the boys are talking NFL draft! We have many things to discuss such as the possibility of draft day trades, what position the Jets will target, and whether or not the Jets will take a QB.
The boys also discuss what prospects they would choose, and who they wouldn't be happy with. Also, the contract sagas of Ryan Fitzpatrick and Muhammad Wilkerson may be solved for better or worse come Thursday night, as well as the possibility of acquiring a veteran signal-caller (Sam Bradford/Brian Hoyer).
We cover these topics and many more!
Videos
Was Boomer Right to Blast Becton? Former Jets QB Sounds off Against Jets Tackle.