Featured Editorials Home Slider
Jets Look for Veteran Additions to Boost Offense Once Again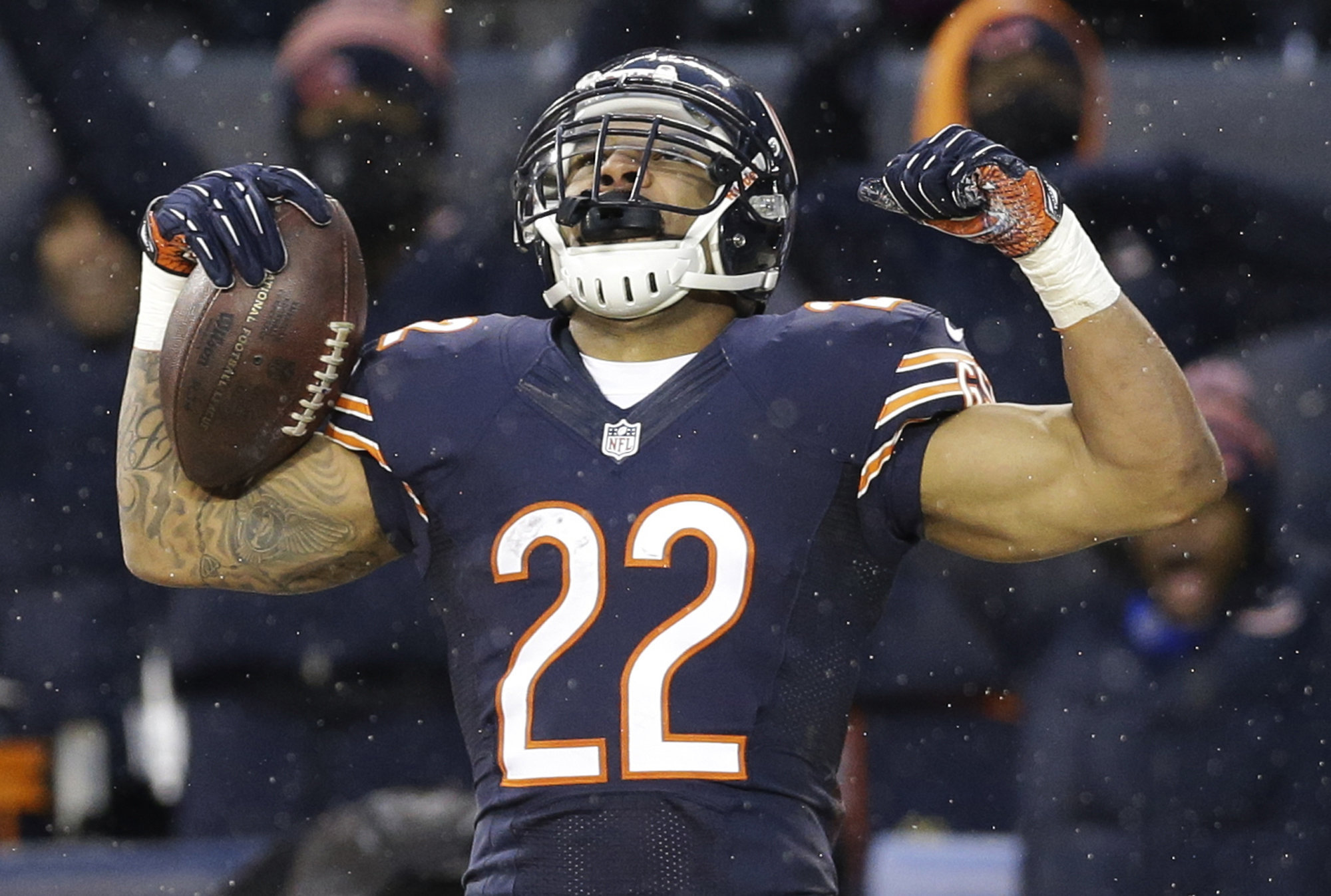 By Glenn Naughton
There's no way of getting around it.  The close of the 2015 season for the New York Jets and their fans was a tough one to stomach as the team fell to former Head Coach Rex Ryan's Buffalo Bills in week 17.  The loss did eliminate them from playoff contention, but from a progression standpoint, the season had to be considered a success in going from 4-12, to 10-6 under a first-year General Manager  and Head Coach in Mike Maccagnan and Todd Bowles.
Much of the reason for Gang Green's vast improvement fell squarely on the shoulders of a pair of off-season veteran additions in wide receiver Brandon Marshall and quarterback Ryan Fitzpatrick, both of whom did their fair share of re-writing the team record books. Marshall set the franchise mark for receptions and yards at 109 and 1,502 respectively, while Fitzpatrick tossed 31 touchdown passes, also a team record.
With the start of the 2016 season just around the corner, the Jets could once again rely heavily on a pair of veterans who were brought in to propel the Jets offense to a top-10 unit.
The addition of offensive tackle Ryan Clady, acquired in a trade with the Denver Broncos, and running back Matt Forte, addresses two key needs that Maccagnan hopes will provide similar results.
While the retirement of D'Brickashaw Ferguson struck a nerve for a fan base who had grown accustomed to his presence along the offensive line for a decade, Ferguson himself acknowledged in his farewell letter to the fans that his play had slipped in recent years.  So while he was clearly more durable than his replacement, Clady is the better player at this stage.
Clady's addition should mean more time to work with for whoever is under center for the Jets on September 11th when the face the Cincinnati Bengals, which should present offensive coordinator Chan Gaily with more play-calling options on game day.
Then there's Forte, who will be a downgrade from Chris Ivory purely from a running standpoint, but whose hands and pass-protection are a significantly better, making him an all-around upgrade.
Pairing Forte with Bilal Powell in Gailey's offense gives the Jets a pair of fundamentally sound running backs that lack elite speed, bu who
can do whatever is asked of them and do it well.  Whether it's splitting out wide as a receiver to take advantage of any possible mismatches on defense or to stay in and block a blitzing linebacker.
While Powell displayed excellent pass-catching skills late last season when he hauled in 25 receptions for 225 yards and a pair of scores over a four-game span from weeks 13-16, Forte is in class all by himself as the only running back to ever catch 100 passes when he pulled in 104 receptions two seasons ago with the Bears.
Sorely lacking a third target for much of last season, Forte and Powell's presence not only brings an end to that issue, but should make it easier for one of the Jets' young receivers catch on as Forte will have to be accounted for on passing downs.
Explosive former seventh-round draft choice Quincy Enunwa, who made a pair of critical plays in wins against the Dallas Cowboys and New England Patriots late in the season is one receiver who could be ready to make the leap in year three.  Then of course there's former second-round pick Jace Amaro who the Jets planned to use in Enunwa's H-Back role before suffering a season-ending injury, and the speedy Devin Smith who will be entering his second pro campaign after his rookie year was cut short with a torn ACL.
Even without considering any of the rookie receivers who may wind up on the final 53-man roster  such as seventh-round choice Charone Peake or undrafted free agents Bobby Anderson or Jalin Marshall, the presence of Forte and Clady will make the Jets a more difficult offense to defend, and with a seemingly more difficult schedule in 2016, they'll need all the help they can get.
While Maccagan and the Jets wait to watch it all unfold, they can only hope that the impact felt by the two veteran additions comes close to that of the Marshall/Fitzpatrick tandem that made the Jets the 11th highest scoring team in the NFL in 2016 after placing in the bottom-five in each of the previous three seasons with Mark Sanchez and Geno Smith under center.
Videos
Aaron Rodgers Injury Fallout & Jets/Bills Recap