Breaking News Home Slider Injury Report Jet News NY Jets Training Camp
NY Jets Injury Updates (Offseason Edition)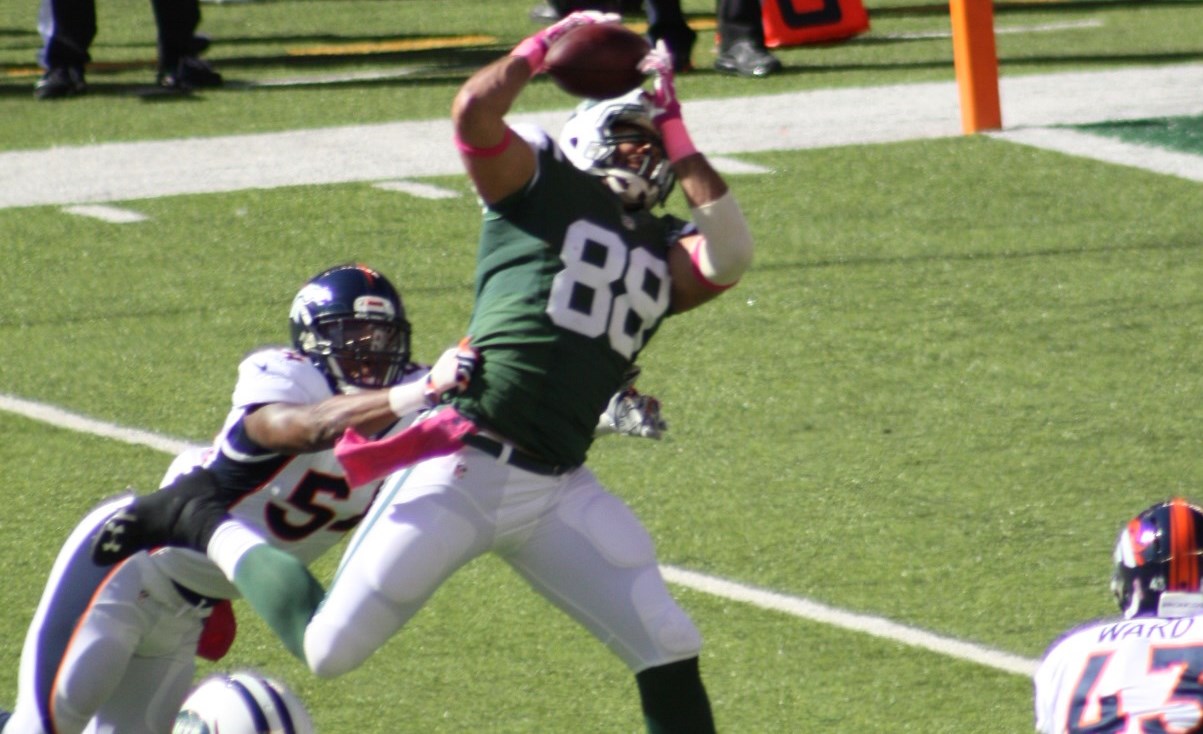 The New York Jets have begun OTAs and there are some players of note aren't there (Nick Mangold, Eric Decker and Brandon Marshall). The workouts are voluntary so head coach Todd Bowles didn't seem too concerned and said he knew they wouldn't be there.
Coach Bowles did give some injury updates on Wednesday. Here is what he had to say…
On when Ryan Clady and Khiry Robinson will be able to practice…
Hopefully sometime in training camp if I'm not mistaken.
On if those two will practice during the offseason…
It'll be tight. We'll see how they progress but it'll be tight.
On when Devin Smith will return to practice…
Same thing. He'll be wait and see. (It) won't be in the spring.
On Darrelle Revis…
Yes, he's still recovering too. So as long as he gets his conditioning in, he'll be fine.
On whether Revis will return for training camp…
I can't answer that completely but I hope he will.
On Jace Amaro…
He's competing for a spot like everybody else. He missed a year. I haven't seen him play yet. My first year he was out so getting him back healthy, it'll be interesting to see what he does.
Videos
NY Jets Phase 3 OTAs, Expectations and a Minor Calf Tweak with Greg Renoff