Breaking News Home Slider Jet News
Decker & Marshall Show Up For Voluntary Workouts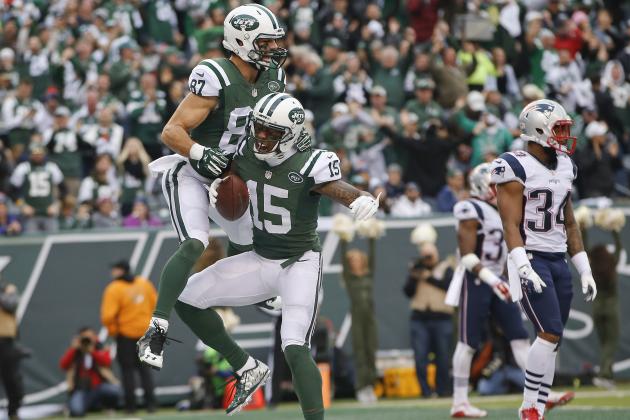 OTA's are voluntary, I repeat OTA's are voluntary. Some in the media have been beating the conspiracy theory drum. Saying that Eric Decker and Brandon Marshall missed OTA workouts as a way of protesting Ryan Fitzpatrick's contract situation.
Guess what? Both Decker and Marshall missed 3 voluntary workouts last week. They were both at the facility on Tuesday for the workout which was closed to the media. Brian Costello gave this update in the NY Post.
The two receivers were both absent from last week's three practices, which are voluntary. A source told The Post Decker's absence was related to the ongoing contract standoff between the team and free-agent quarterback Ryan Fitzpatrick. Decker's wife posted photos of their family on vacation on Instagram.

Both Decker and Marshall have been vocal this spring in their support for Fitzpatrick and desire for him to return.
The Jets have three voluntary practices this week, four next week and then their mandatory minicamp on June 14-16.
Fans are discussing NY Jets OTA's in our forums.
Videos
New York Jets OTA Presser Takeaways, Aaron Rodgers' Impact and Summer Delusion