Featured Editorials Home Slider
Forte, Enunwa and Amaro look to be Kings on Chan's Chess Board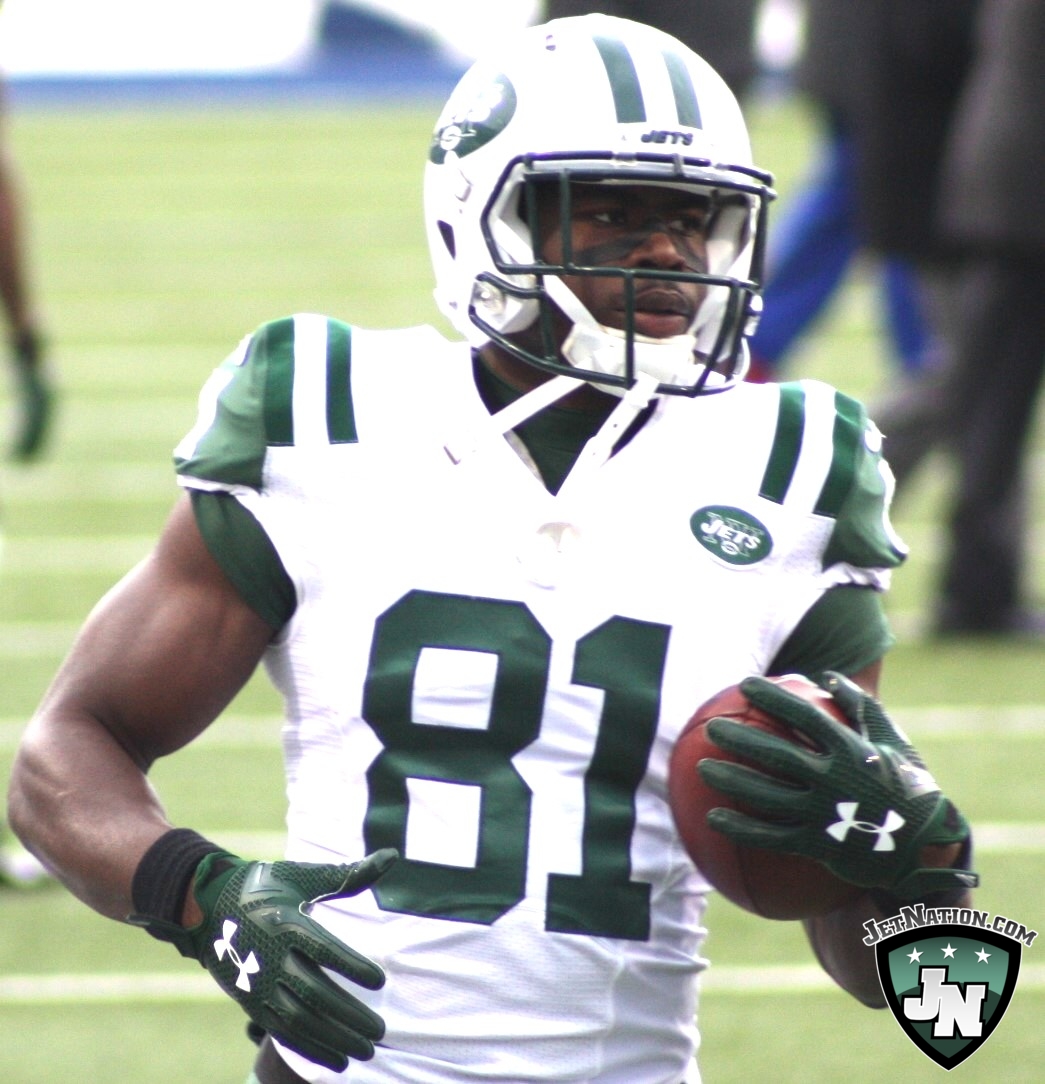 By Glenn Naughton
As winning in the NFL becomes more and more about having a franchise quarterback, teams without that benefit are left to find ways to score points by getting creative on offense and creating mismatches for opposing defenses.
It's something we saw Chan Gailey and the Jets do last season while utilizing receivers Brandon Marshall and Eric Decker in the slot on a regular basis, and even more so down the stretch when running back Bilal Powell was consistently featured as a receiver out of the backfield.
Barring multiple unforeseen changes, the Jets' strength of schedule in 2016 will dwarf the 2015 version as they're slated to take on five playoff teams in the season's first six weeks, with the lone non-playoff representative being the Buffalo Bills who walked away victorious in both 2015 meetings with the Jets.
This means that as good as Gailey was last year, he's going to have to be even better in his second season as the Jets coordinator, and the good news is, he may have just what he needs in terms of versatile personnel to get the upper hand in the weekly chess match that NFL coordinators engage in on a week-to-week basis.
First and foremost, the addition of running back Matt Forte could be a coup for the Jets as he's not only one of the league's most established runners, but he also gives opposing defenses fits in lining up just about anywhere in the formation as a receiver.  As a member of the Bears for the past 8 seasons, Forte has never had fewer than 44 receptions, and set an NFL record for running backs just two years ago when he hauled in 102 balls for 808 yards to go along with his 1,038 yards on the ground.
In looking at Gailey's relatively recent history of work with running backs, the closest comparison in terms of skill set would be CJ Spiller whom Gailey coached in Buffalo with the Bills.  No, Forte isn't as fast as Spiller was, but he has the same ability to get open against linebackers and safeties in the passing game.  In Gailey's final season in Buffalo, the Bills were treated to a breakout performance from Spiller who rushed for 1,244 yards while catching 43 balls for 459 yards out of the backfield.  With all that Forte brings to the table, he's not the only multi-talented option on offense.
Gailey's will also have intriguing options at H-back, tight end and wide receiver due to thee presence of Quincy Enunwa and the return of Jace Amaro.
Enunwa's stat line from 2015 doesn't exactly jump off the page (22 receptions, 315 yards) but his explosiveness was evident at times with the ball in his hands.  His biggest play being a 48-yard catch and run against the New England Patriots in week 16, setting up Ryan Fitzpatrick's game-winning touchdown pass to Eric Decker for a fifth consecutive win.
Yes, there were some issues with drops for Enunwa, but as a seventh-round project out of a run-heavy program at Nebraska, there were bound to be some bumps in the road.  With improved consistency in holding on to the ball, Enunwa could be a vital piece of Gailey's offense.
The receiver has already made a strong impression superstar Brandon Marshall who referred to Enunwa as "one of my favorite receivers I've ever played with because nobody else s asked to do the things he does" in referring to Enunwa's hard-nosed playing style at H-back during an interview with JetNation.com earlier this off-season.
Enunwa's physicality and his willingness to "stick his face in the fan" makes him a candidate for continued reps on the inside, while his 4.4 speed and pedigree also make him an option to line up outside to challenge defenses deep.
Having Forte to move around from the backfield to the slot and Enunwa who can line up at just about any receiver spot as well as H-back, the return of tight end/H-Back Jace Amaro will only add to the number of options Gailey has.
Amaro spent the majority of his time in the slot at Texas Tech when he caught 106 passes for 1,352 yards and 7 scores before being chosen
by the Jets two seasons ago.  Even still, Amaro envisions himself as being able to play in a more traditional tight end role, which could benefit Gang Green immensely.
The two biggest concerns regarding Amaro are his inconsistent hands (six drops as a rookie) and his questionable blocking when he moves from the slot to the tight end or H-back position.  Blocking isn't something he was asked to do a great deal of in college but the Jets would like to see him become a more well-rounded player.  If he's productive enough, Gailey will find a way to incorporate Amaro into his scheme one way or another.
As a rookie, there are some encouraging, but also misleading statistics regarding Amaro's up and down production.
He did lead all rookie tight ends in receptions with 38, but more than a quarter of those receptions came in a single game against the Denver Broncos when he hauled in 10 receptions for 68 yards and a touchdown.  In the rest of his games (13 total), Amaro had just 28 catches and 277 yards, good for just over 2 catches and 21 yards per game.
Despite rumors of Amaro's roster spot being in jeopardy,  his size and versatility paired with the Jets lack of options at the tight end position should mean he sticks on the final 53 and joins Marshall, Decker, Forte and Enunwa on Gailey's chess board, hoping to resemble a king more than a pawn.
Videos
Aaron Rodgers Injury Fallout & Jets/Bills Recap