Breaking News Featured Editorials Home Slider NY Jets Training Camp
Bowles: "I'm through talking about Fitz"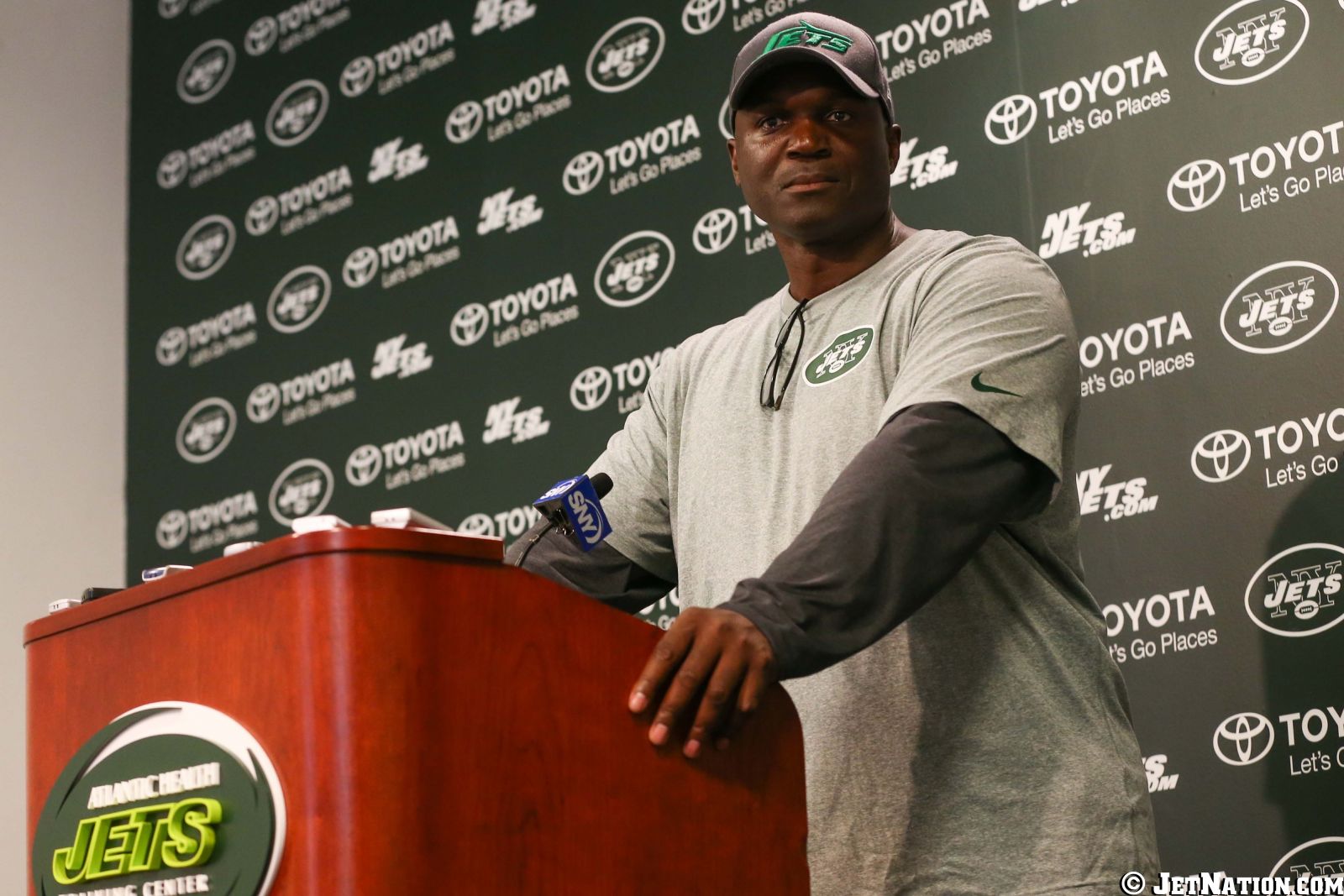 Todd Bowles gave a surprisingly candid answer today when he was asked another Ryan Fitzpatrick question.
With all due respect, I'm through talking about Fitz. I'm going to worry about the guys I have on the team.
Bowles also added:
I think I've expressed and said everything about the quarterbacks that I'm going to say at this standpoint. And until I get to training camp and see what happens, I'm pretty much done talking about it.
He was asked who would the # 2 QB be if Geno is the starter and the answer was Bryce Petty.
Bowles did provide some updates on Christian Hackenberg, who according to media reports is looking very much like a rookie. Bowles agreed that Hackenberg looks like a "typical rookie".
You don't have typical rookie things you see, but because they are all learning, they're going to see things for the first time that would be typical rookie things. You don't have an example of each position. They're going to see defenses they haven't seen before. The playbook's different. You can study it all you want but until you get out on the field and get a chance to correct it and get better at it, you're going to make those mistakes. So that's natural. No different than Bryce (Petty) last year, and Geno was in the system as well for the first time. So he made his mistakes too.
Is Hackenberg's accuracy a concern? Not at this time according to the head coach.
Well he's not the only one making mistakes. You guys see the throw. You don't see the route. You don't understand the steps. You don't see the blocking scheme. There's a whole bunch of stuff that goes into it.
You can read more about New York Jets minicamp in our forums.
Videos
Aaron Rodgers Injury Fallout & Jets/Bills Recap